Make the best smoked wings ever. You'll love the taste of these hot smoked chicken wings with dry rub and buffalo sauce. Use any pellet grill to smoke wings. In the video demo, you'll see I'm making Traeger wings. Let's do it!
These smoked wings are the best because…
Crispy skin. The outside gets nice and crisp, but the inside is practically falling apart.
SO MUCH FLAVOR. Between the seasoning for these dry rub smoked chicken wings and easy buffalo sauce recipe, I've got you covered in the flavor department with these smokey wings.
Healthier than restaurant-style wings. No frying here!
Fast smoked food recipe. It does not take long to smoke chicken wings.
A great smoker recipe for parties and potluck dinners. Expect these to be requested at all your cookouts going forward!
Ingredients
You probably have almost everything you need for this crispy smoked chicken wings recipe on hand.
Reading: Smoke wings on pellet grill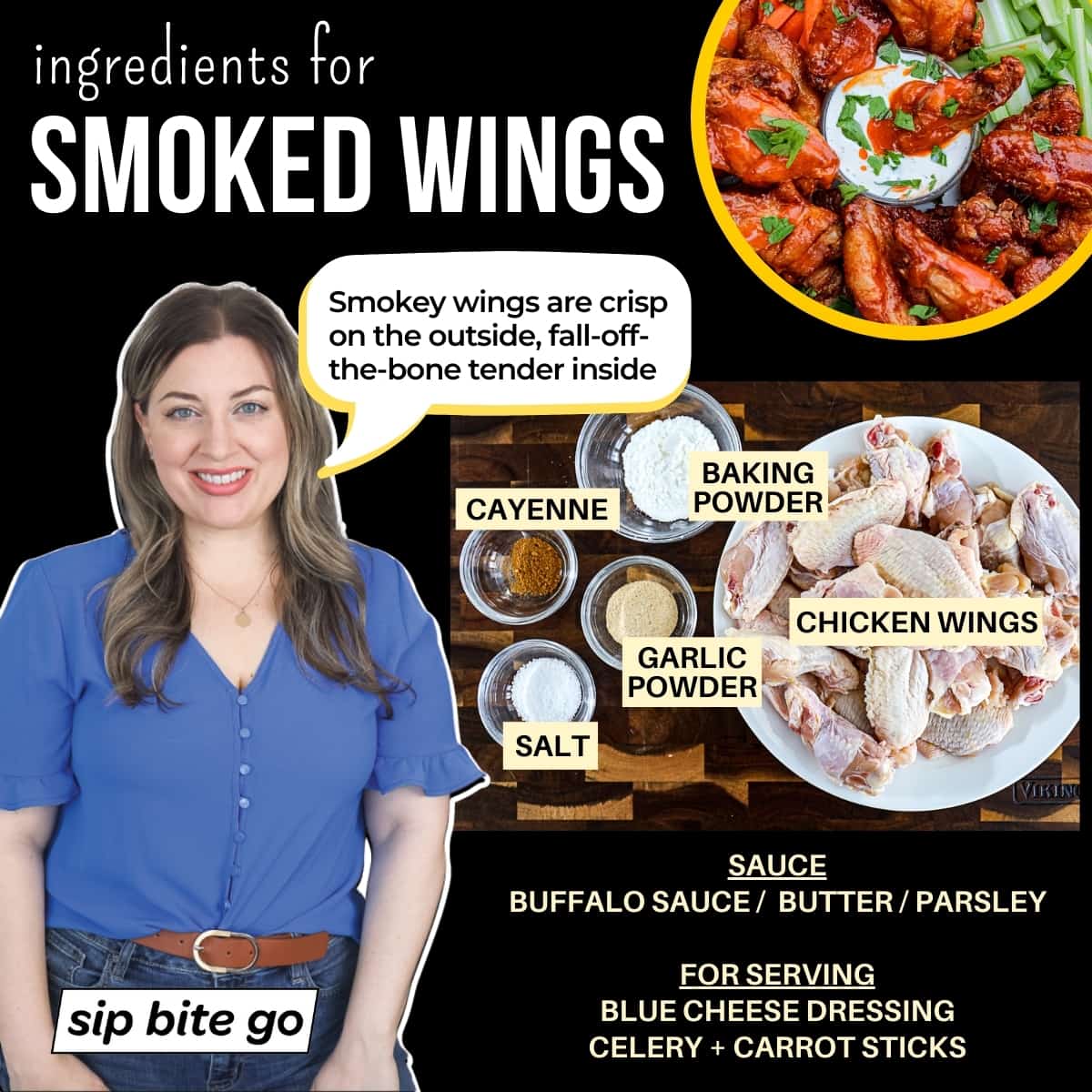 Smoked wings rub
Chicken wings (flats & drums)
Garlic powder
Baking powder
Cayenne pepper
Salt
Buffalo wings sauce
Frank's hot sauce (buffalo style)
Butter, melted
Parsley, fresh chopped for garnish
Serving ideas
Blue cheese dressing
Celery and carrot sticks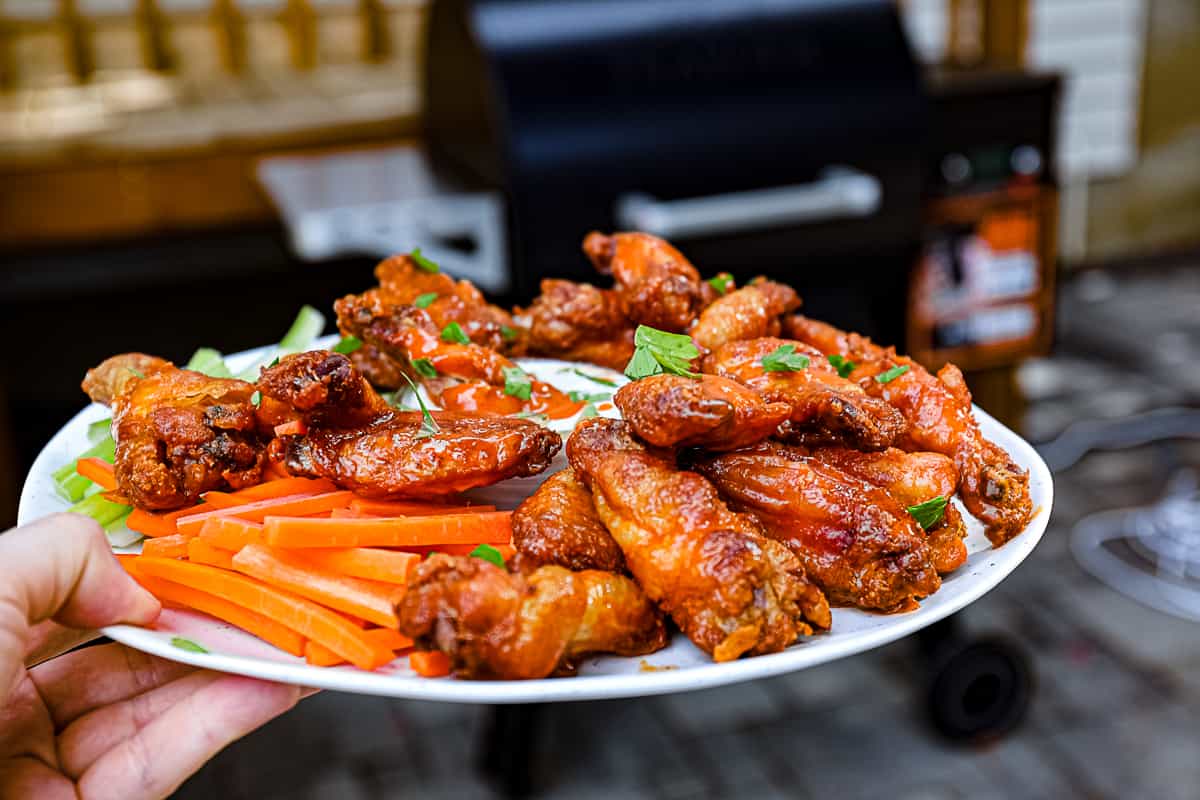 How to smoke wings
Here's what you need to do to prepare and smoke the wings to perfection.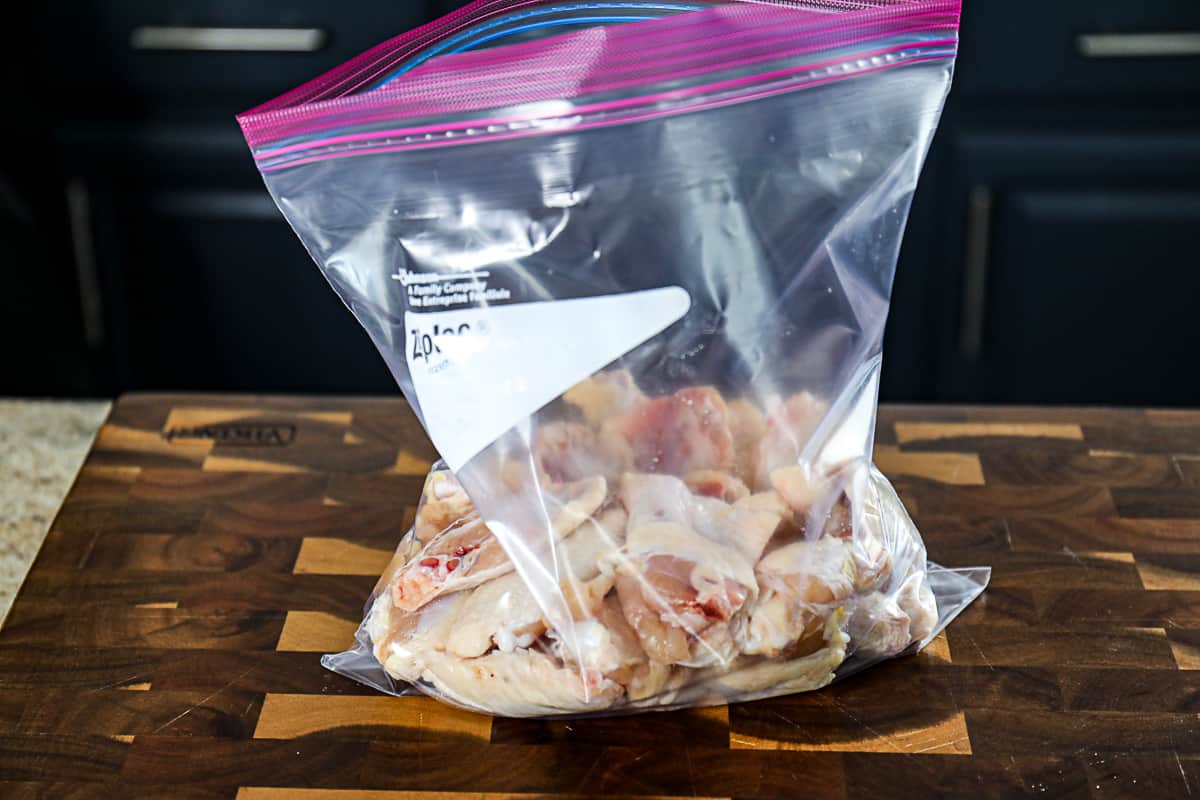 Step 1. Season wings with the smoked wings rub. Pat wings dry with a paper towel and add them to a large bowl or a large gallon size plastic bag.
Read more: Grilled Rack of Lamb | Family Cuisine
And dry rub spices to the bag (garlic powder, baking powder, cayenne pepper, and salt). Seal the plastic bag closed and shake the chicken wings and seasoning, making sure all ingredients are distributed to coat the wings. Refrigerate seasoned wings for at least 30 minutes so they absorb all the flavors of the seasoning.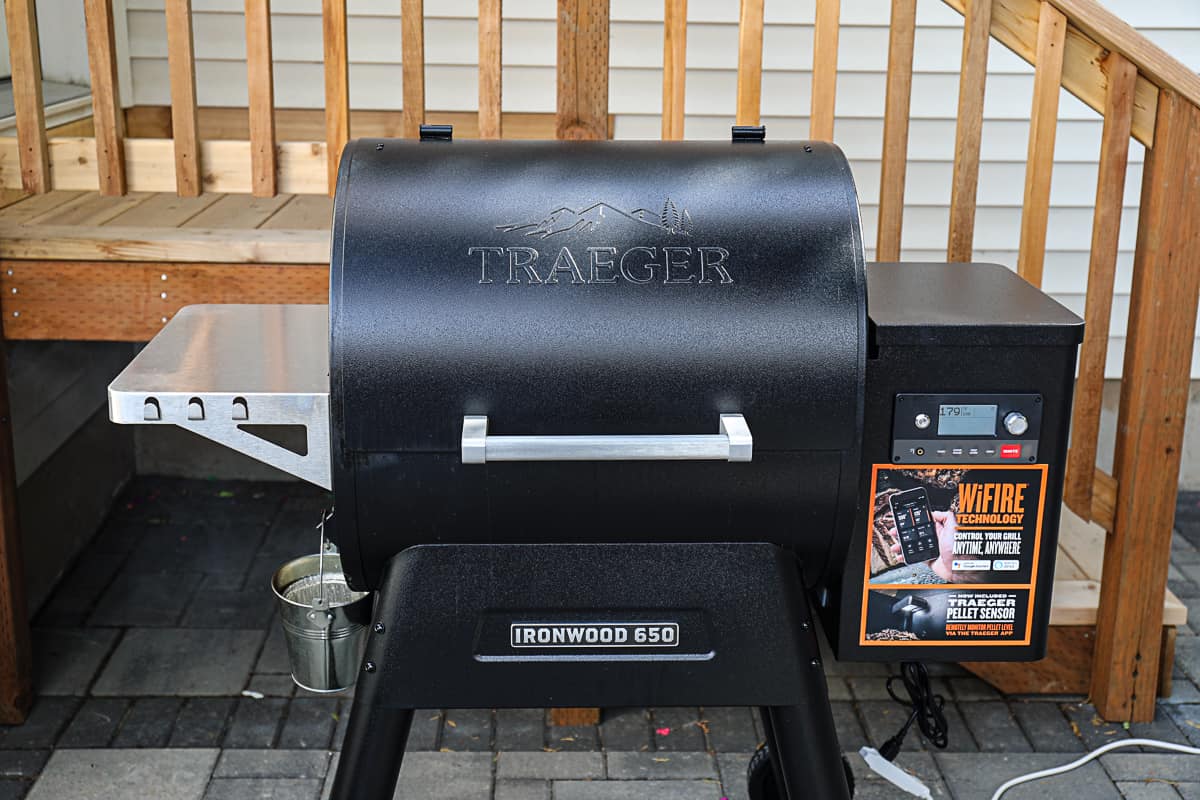 Step 2. Prep the smoker. Preheat the smoker to 180°F (preheating the Trager pellet grill takes about 15 – 20 minutes to reach the smoked wings temperature).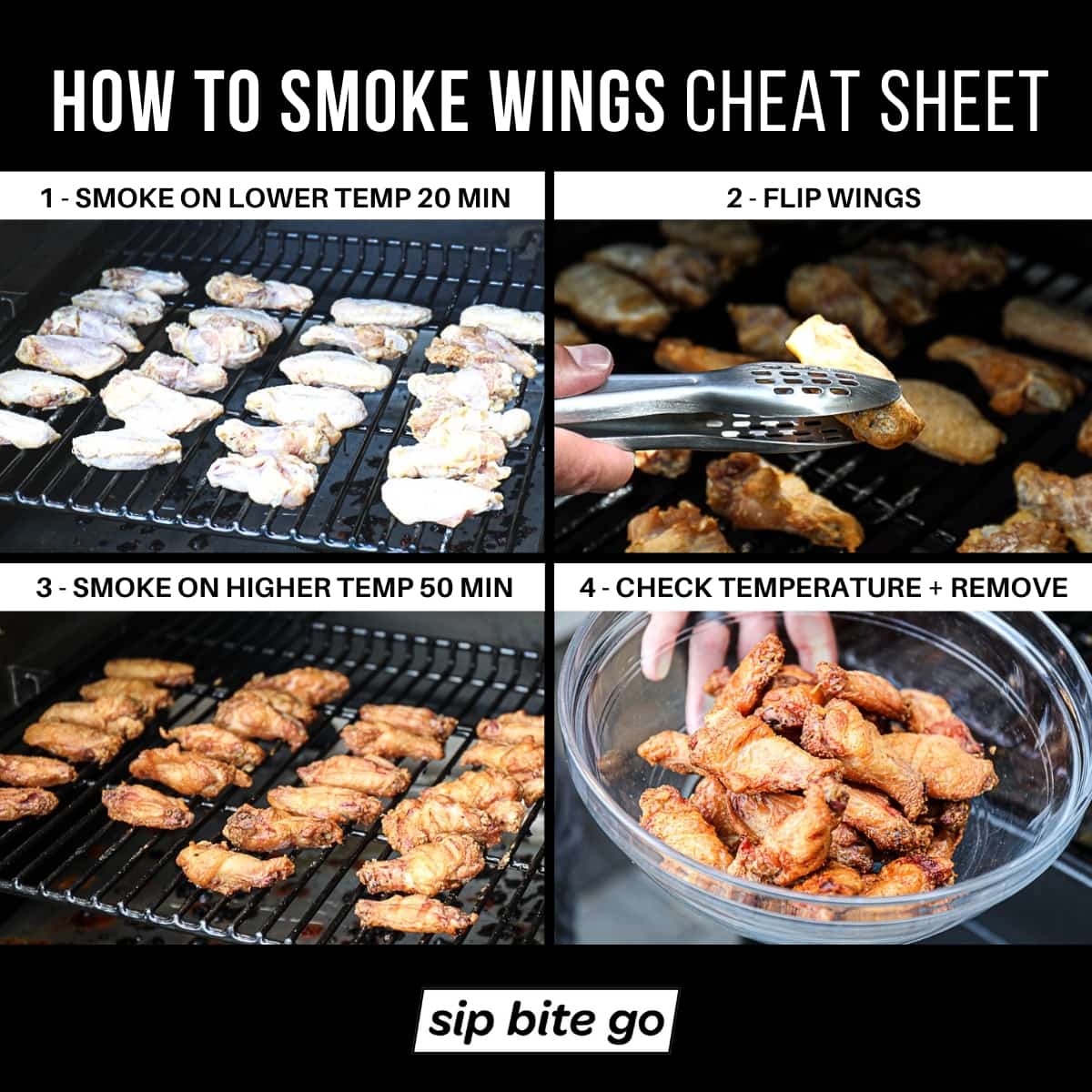 Step 3. Start smoking chicken wings on low. When it comes to how long to smoke wings, there are two different settings you'll use. First, place chicken wings in the smoker, on the grill grates for 20 minutes at 180°F. (I don't find it necessary to use any olive oil or cooking spray)
Step 4. Finishing smoking wings at a higher temperature. Then flip the chicken wings with tongs, turn up the Traeger smoker temperature to 350°F, and cook for another 50 minutes or until the internal temperature of the largest chicken wing reaches 165°F. This is a good time to make the wings sauce.
Step 5. Make buffalo sauce while smoking chicken wings. Add Frank's buffalo wings sauce and melted butter to a medium sized bowl. Whisk to combine. Add fresh chopped parsley to the sauce and combine for a final time. Set aside until the wings are ready.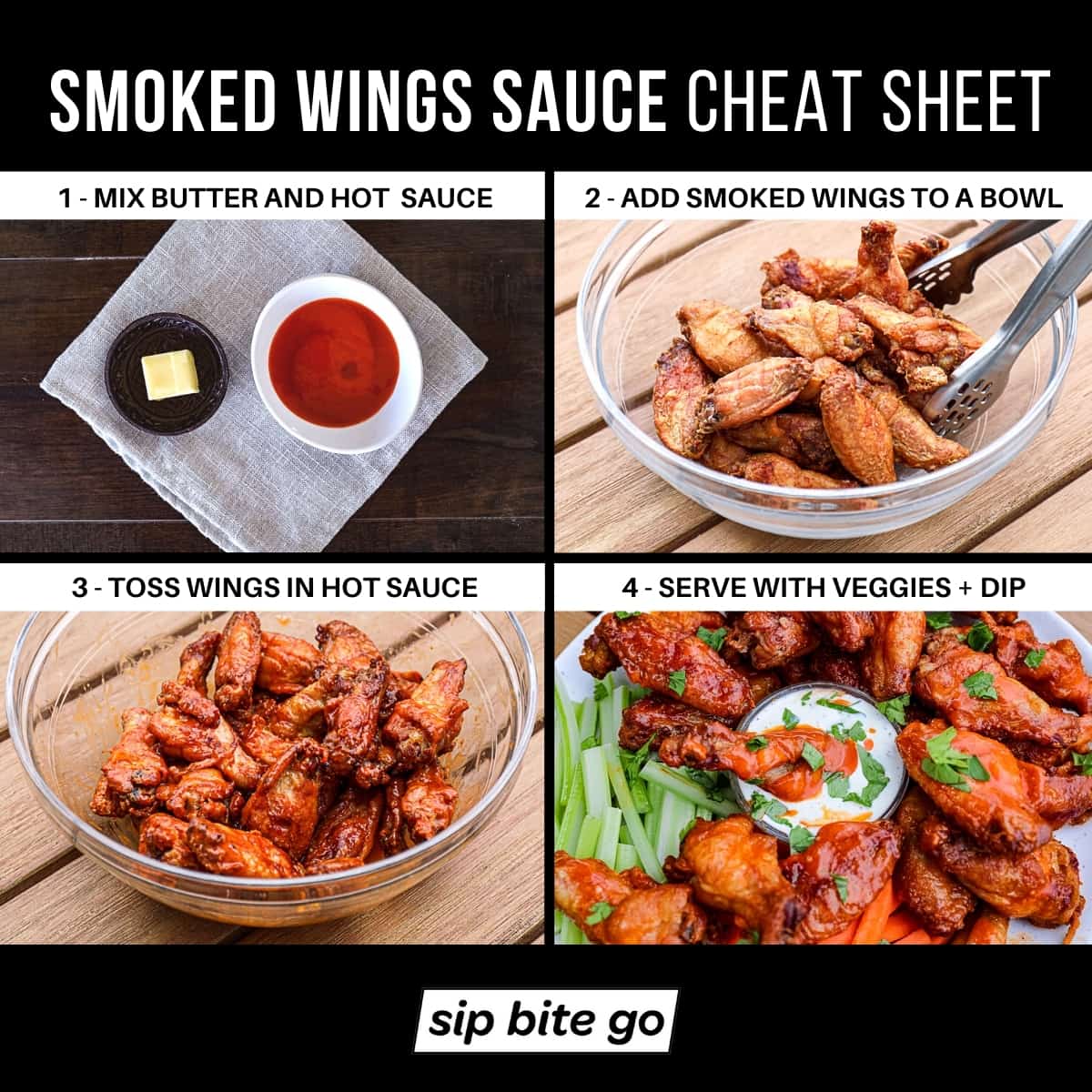 Read more: Grilled Pork Chops with Homemade Sweet Rub
Step 6. Coat smoked wings in buffalo sauce. Once wings finish cooking, add them to a large bowl. Add buffalo sauce and toss them until coated evenly. Transfer to a platter, drizzle on any buffalo sauce from the bowl, and serve immediately with your favorite condiments.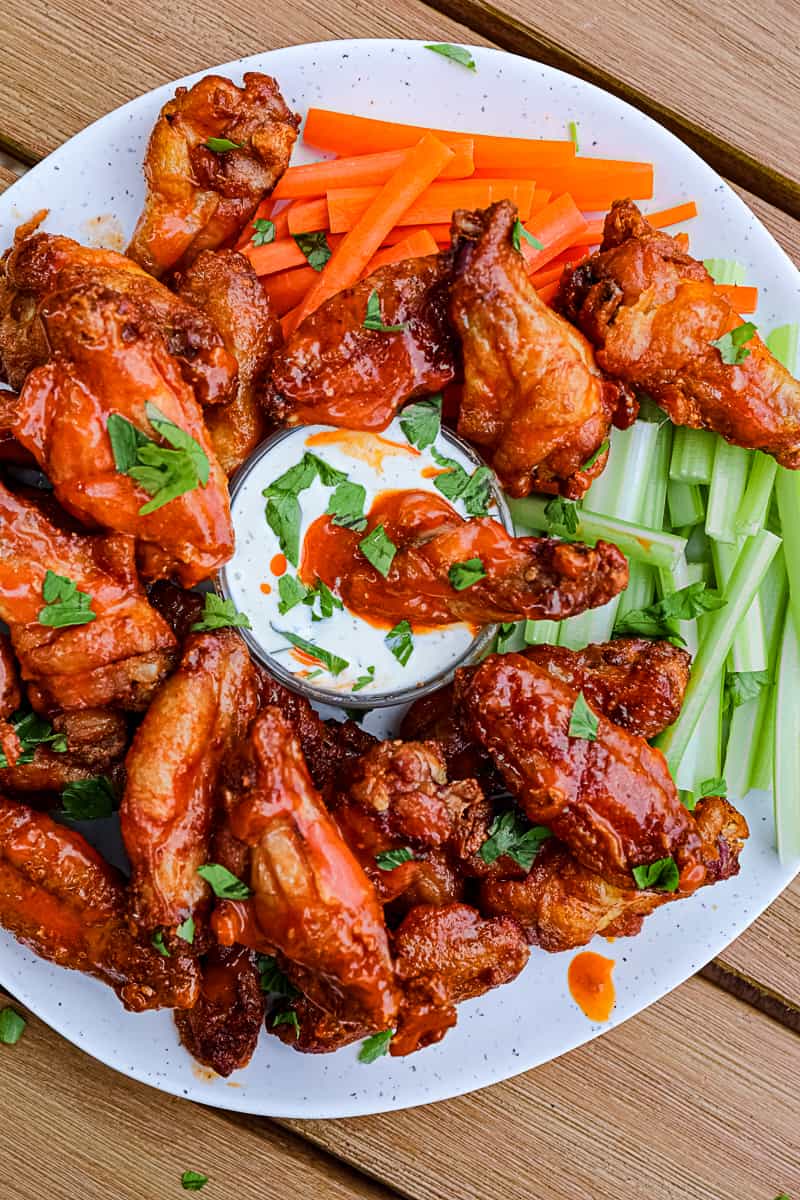 FAQs for smoking chicken wings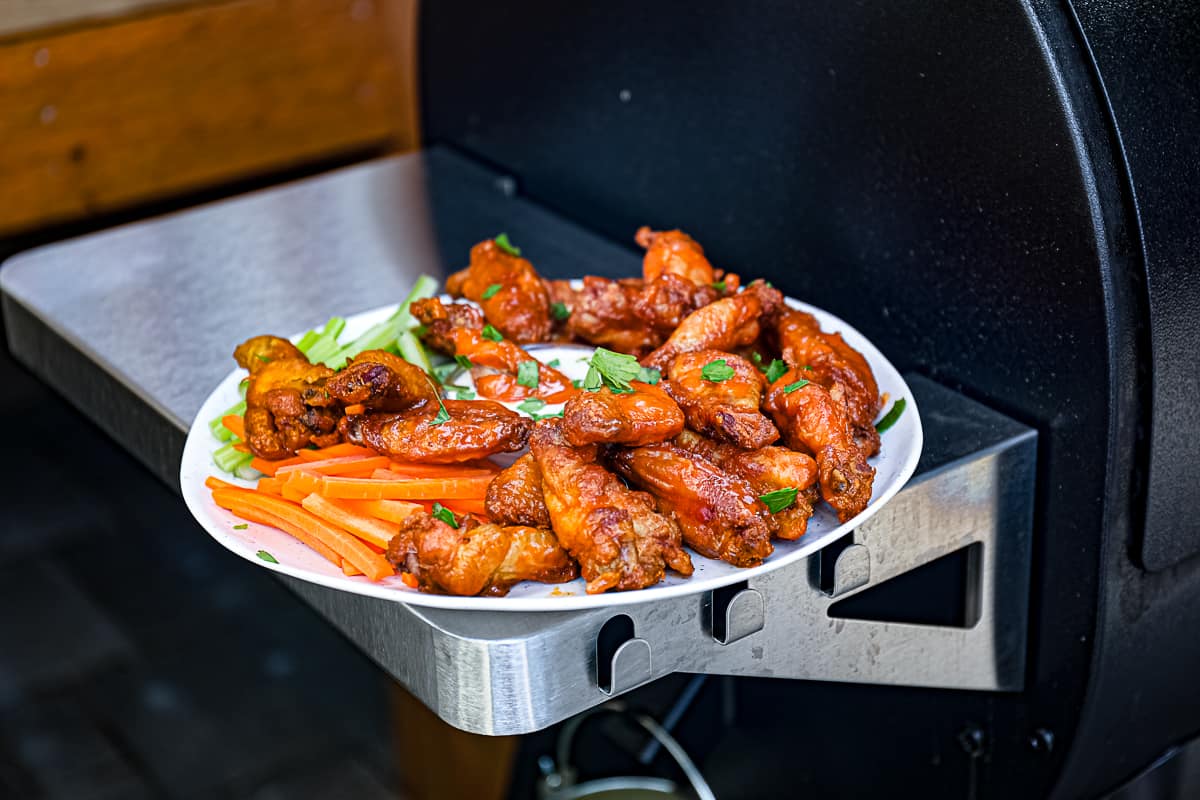 Side dish ideas
Air fryer chicken wings
Potato recipes
Stuffed shells
Sautéed onions and peppers
White sauce
Baked chicken wings
Sautéed mushrooms
Spinach pesto pasta
Make ahead Mexican salad
Best Caprese salad
Creamy pesto pasta salad
Roasted cherry tomatoes
Focaccia bread
Sausage stuffing
See all side dishes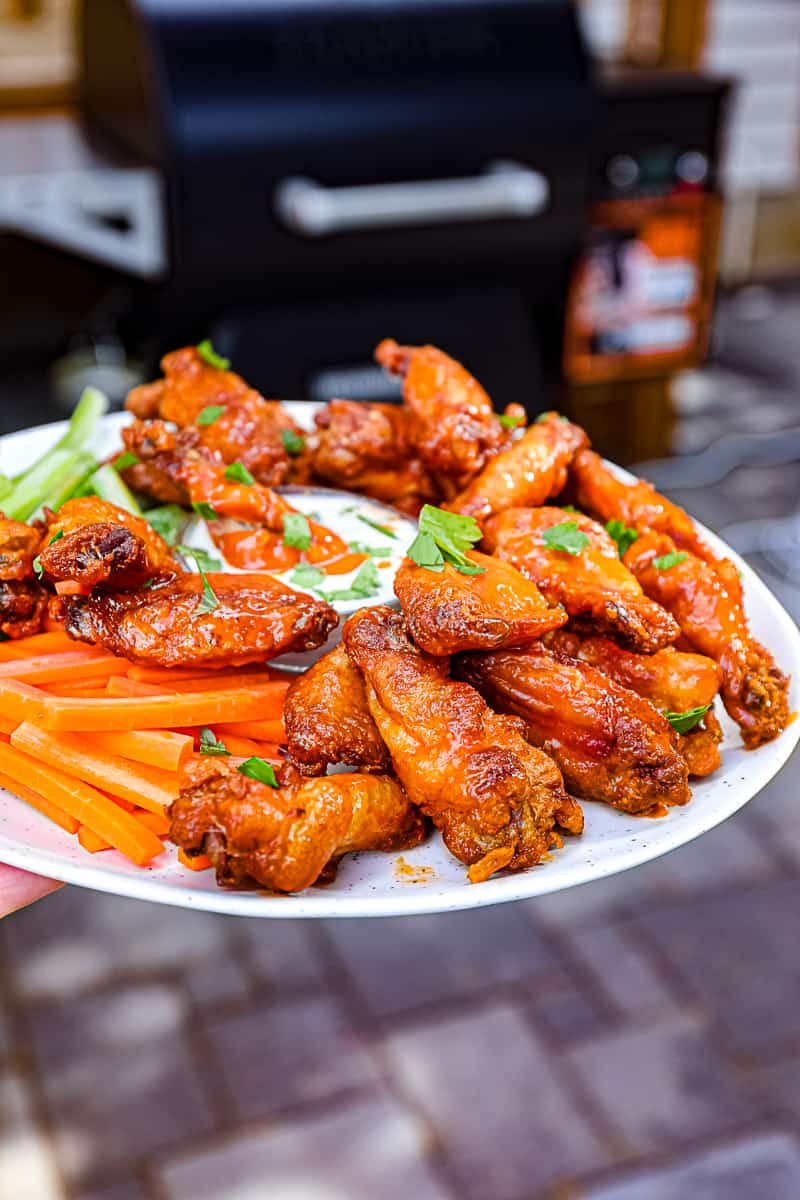 Best chicken smoker recipes from Sip Bite Go
Smoked whole chicken
Traeger smoked chicken thighs
Smoked wings
Smoked chicken breast
Chicken temperature guide
How to serve wings for a BBQ party
Wings are an easy Traeger recipe to serve as an appetizer on a summer BBQ menu. Here's how we serve them…
Are you a foodie, too?
Hey home chefs, these Traeger smoked chicken wings are just the tip of the iceberg when it comes to tasty hot wings. Try this recipe for baked chicken wings, melt-in-your-mouth sous vide wings, or make this air fryer chicken wings recipe.
And if you're a fan of sauces like I am, you can not miss this recipe for Italian-inspired garlic parmesan chicken wings. They're so freakin' delicious.
Before you go, find me on Instagram @sipbitego to stay in touch with new tasty recipes – I always share previews before the recipes go live. For more deliciousness, subscribe to the Sip Bite Go channel on YouTube.
Read more: TOP 10 Best Gas Charcoal Combo Grills 2022 | Hybrid grills reviews
For more information please see the list of Smoke wings on pellet grill