Our Smoked Whole Sirloin Cap Roast is simply seasoned with salt, pepper, and garlic before hitting the pellet grill. We smoke it to 125° and then let it rest before thinly slicing the roast for the best steak sandwich, maybe ever.
Whole Smoked Sirloin Cap Roast Recipe
Sometimes a big slab of meat can be intimidating. I know that more times than not, I would just walk right on by them at the grocery store. It seems like a big thing to tackle a whole roast, and something that's also fairly expensive (especially these days).
I'm going to give you all the tips and tricks you need to make a fantastic roast that's perfectly cooked and can be used for a ton of recipes all week long.
Smoked beef roasts are perfect for things like French Dips, Beef Barley Soup, in street tacos, and loaded up into a giant roast beef sandwich that not only will you write home about, but you'll also want to take pictures too.
Check out all of my Traeger Recipes!
Sirloin Cap Roast shopping list
Wondering if you have to hit the store? Here's the list of items you'll need to make this recipe. For specific amounts, please refer to the printable recipe card at the bottom of the post.
More Traeger Beef Recipes here!
How to make a whole smoked beef sirloin cap roast on the pellet grill
This is just the overview so you can see what you're actually getting into here. When you are cooking, you'll want to use the full recipe at the bottom of the page.
See our Leftover Roast Beef recipes here!
Where can you buy a sirloin cap roast?
These roasts are also known as Picanha and is often sliced into steaks and grilled like in our Pellet Grill Picanha recipe. This time, we picked up a could of Top Sirloin Cap Roast from Costco. These have the fat cap trimmed off of the roasts, unlike the signature layer that traditional picanha keeps around.
You can also buy picanha roasts online from services like Crowd Cow and Snake River Farms, and through subscription services like ButcherBox.
Get all of my ButcherBox Recipes here!
Get my favorite instant-read thermometer
Be a grill hero, and never overcook a piece of meat again. My ThermoWorks thermometers are favorites of mine, and for good reason. They are fast, accurate, durable, and super dependable.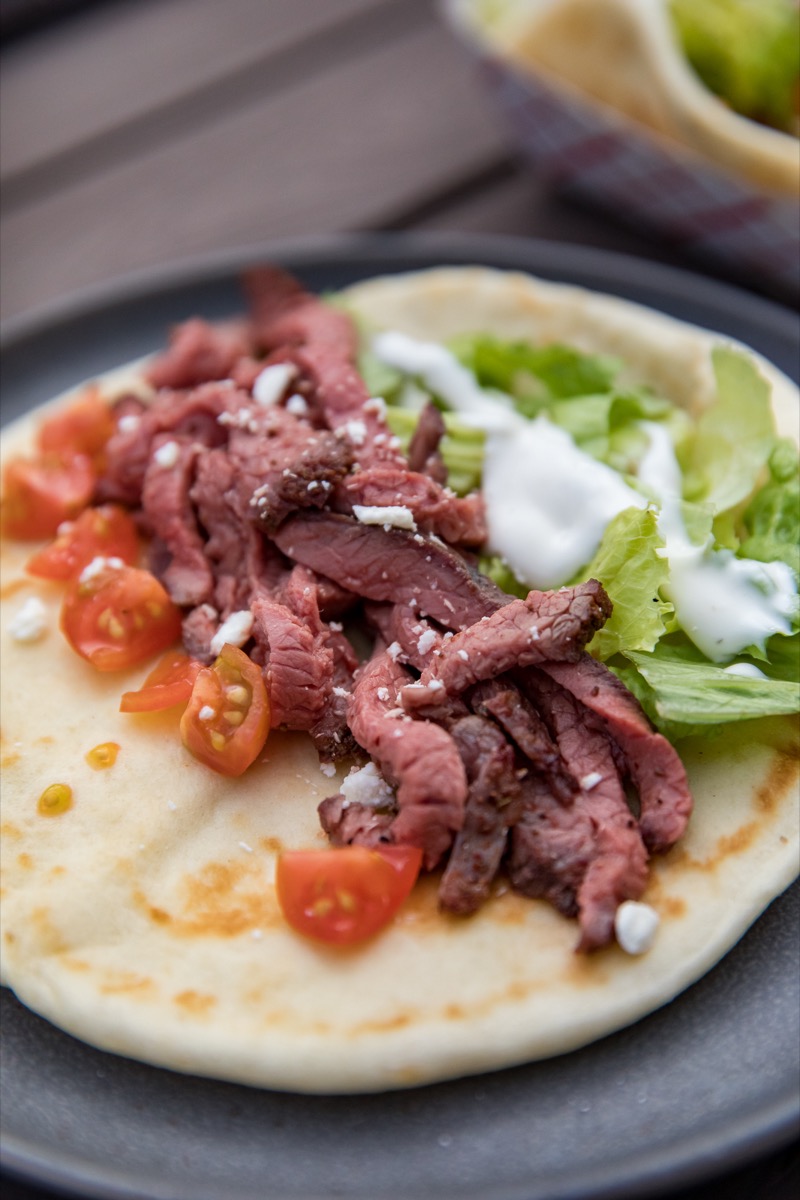 What are good side dishes to serve with a smoked beef roast?
Beef roasts are such an impressive main dish, and you can serve them with au jus and steakhouse-inspired side dishes (like I've suggested below) or you can do something a little more low-key than that and pile everything up onto a sandwich roll or sub bun and top it with your favorite fixings.
Smoked Hasselback Potatoes
Smoked Baked Potatoes
Creamy Noodles with Asparagus
Homemade Caesar Salad
Smoked Scalloped Potatoes
Traeger Au Gratin Potatoes
Follow me on Instagram!
What else can you make with the leftover smoked sirloin cap?
We cooked a few of these up, and every bite got eaten. Definitely make the Smoked Stuffed Pepper Beef Stew, and don't even think about skipping over our Beef and Bleu Pita Wraps! In fact, you could use leftovers from this sirloin cap roast in any of these Leftover Roast Beef recipes!
Please see more list about How to smoke a sirloin tip roast
Detail: 🔗