A Kale Smoothie recipe that actually tastes amazing! The perfect breakfast or snack, with no bananas and full of protein.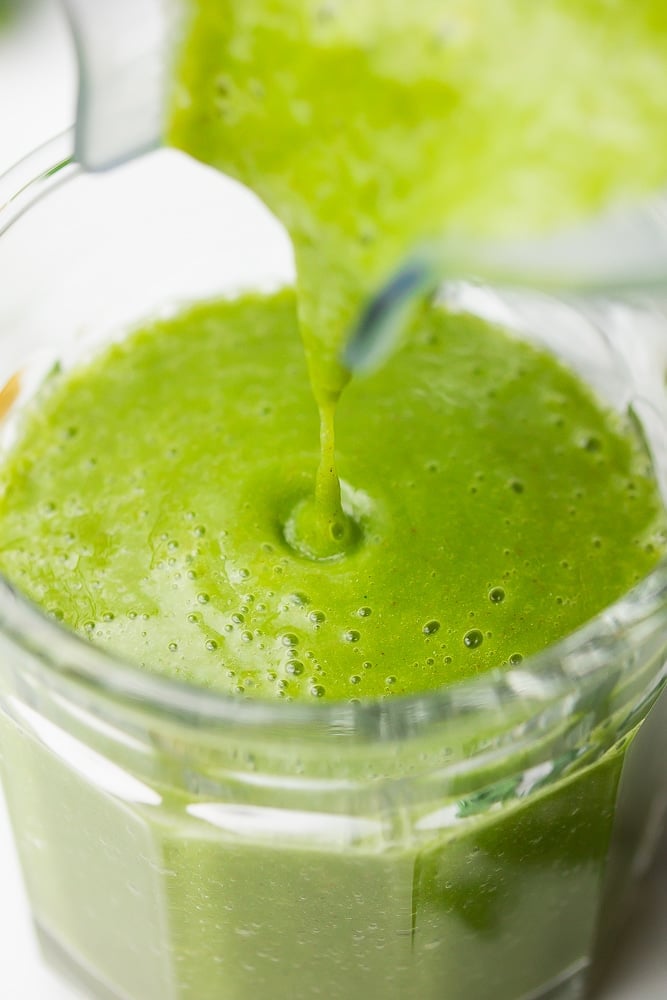 Reading: smoothies made with kale
For a long time, I couldn't stand the taste of kale in a green smoothie. I always felt like I could taste it too much, so I stuck with spinach most of the time.
But I finally came up with the perfect blend of ingredients that mask the kale SO WELL, you can't even tell it's there!
This Kale Smoothie recipe makes one large smoothie or two smaller servings. Sometimes I drink the whole thing for breakfast if I'm in the mood and don't feel like eating yet, but often my husband and I will split it as part of breakfast or as a snack.
Read more: How to use tea tree oil for smelly feet
I love incorporating more dark, leafy greens in my daily routine, and this kale smoothie makes it all too easy. I'll give you all my best tips and tricks in this post for making the BEST Kale Smoothie ever!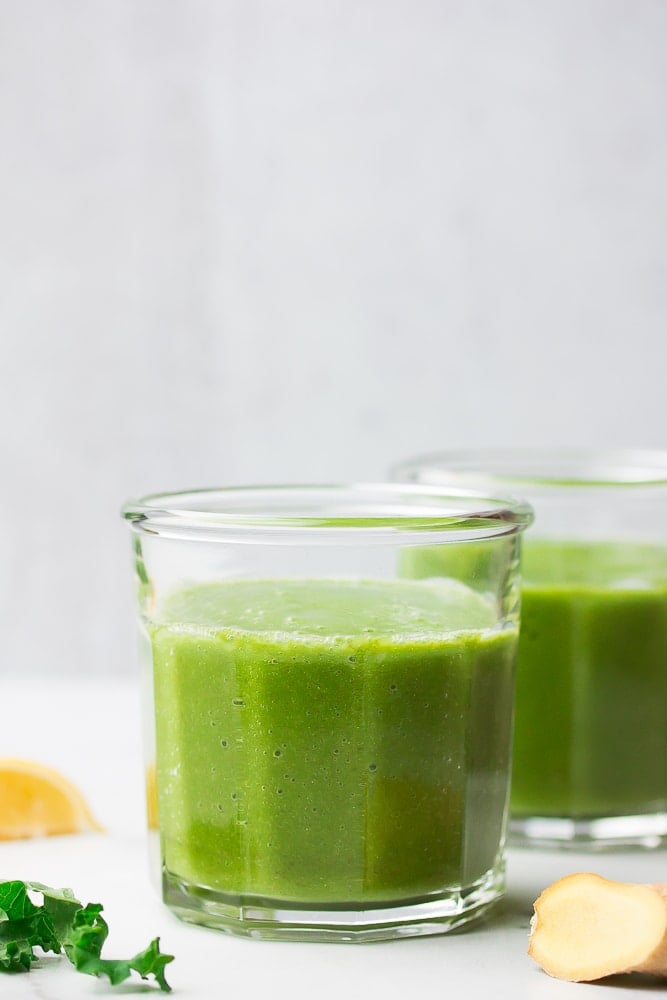 Tools Needed
High Powered Blender: I can't recommend a high powered blender enough, I use it every day for smoothies, salad dressing, soups, vegan cheese and more! I love my Vitamix. A regular blender will leave small pieces of greens in your smoothie, so it really is not a great option.
Glass or stainless steel straws. I have both and love them for smoothies and other beverages.
A reusable to go cup with a lid and straw, especially if you like taking smoothies with you to work.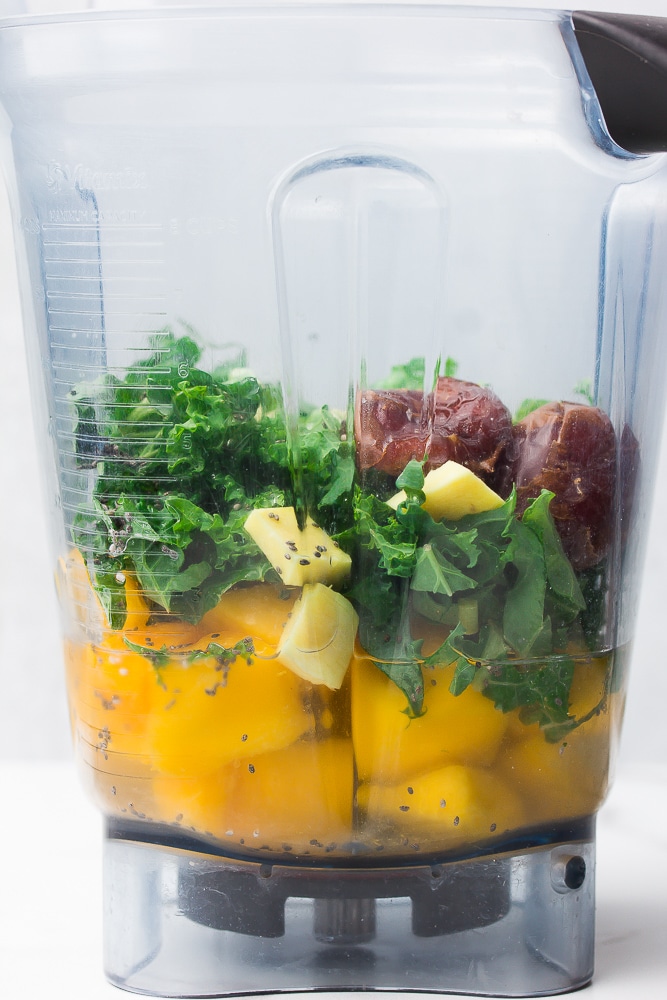 Ingredients for Kale Smoothie
Kale: I get pre-chopped and bagged organic kale at Trader Joe's, and usually I stick a whole bag in the freezer for smoothies. I often use this kale for my 3 Minute Instant Pot Kale, one of my other favorite ways to eat kale! No need to wash, strip and chop kale, easy peasy.
Frozen Mango: My favorite fruit for this smoothie, but you could also use pineapple, peaches, blueberries, or frozen bananas.
Medjool Dates: I use 2 and don't recommend leaving them out, they help cover up the kale taste and provide sweetness.
Hemp, Chia or Flax Seeds: For added protein and healthy fats.
A Lemon: Squeeze the juice from 1 lemon and add to the smoothie. This is so good, don't leave it out! It seriously helps mask the kale.
Fresh Ginger: If you don't like ginger, you can leave this out, but I love it. Plus, it helps with digestion! It makes the smoothie taste a bit like ginger lemonade.
Water: For blending, can also use non-dairy milk for a creamier smoothie.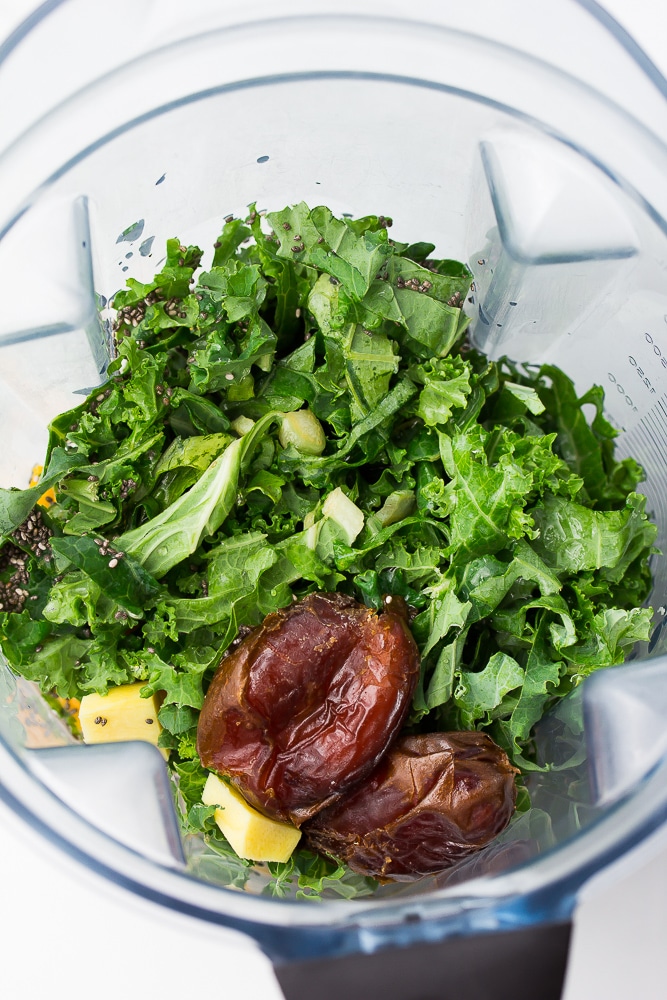 How to make a Kale Smoothie
It's so easy! Just add all the ingredients, starting with 1 cup of water, to a blender and blend until smooth and creamy.
Read more: Cinnamon Date Smoothie
If it's too thick, add the extra 1/2 cup water. If it's too thin and runny, add a handful of ice or more frozen fruit. Serve immediately!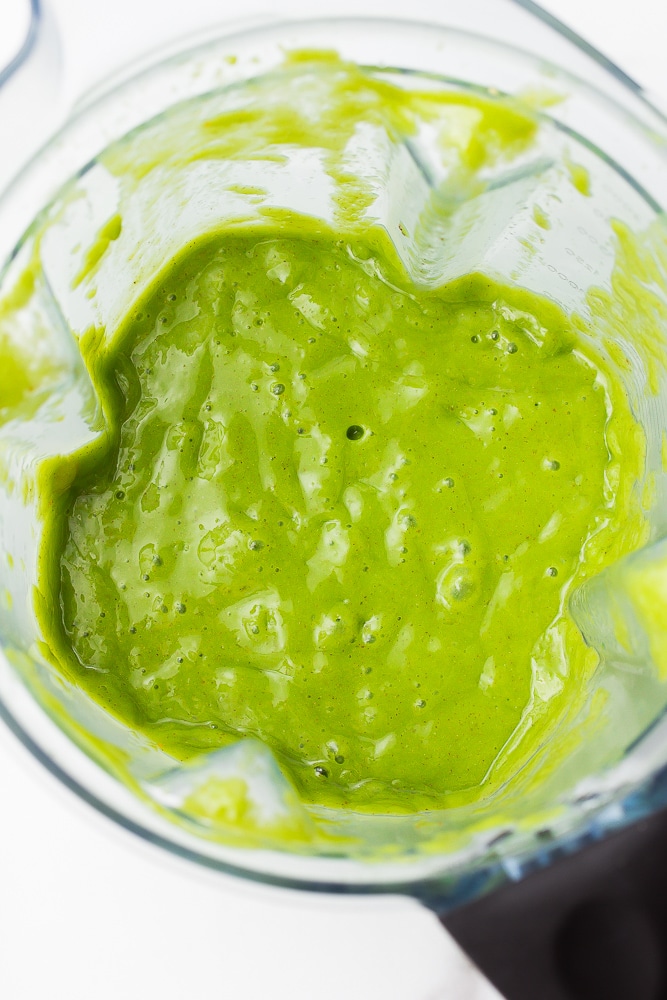 Can I make this the night before?
You could, technically, but it's definitely better right away. If you need to prepare it the night before, make sure to store it in a container with a lid and as little air as possible. In the morning, give it a stir.
You can also make smoothie packs by adding all the ingredients to individual baggies (except the water and lemon juice). Then in the morning, just dump in the blender, add the liquid and blend!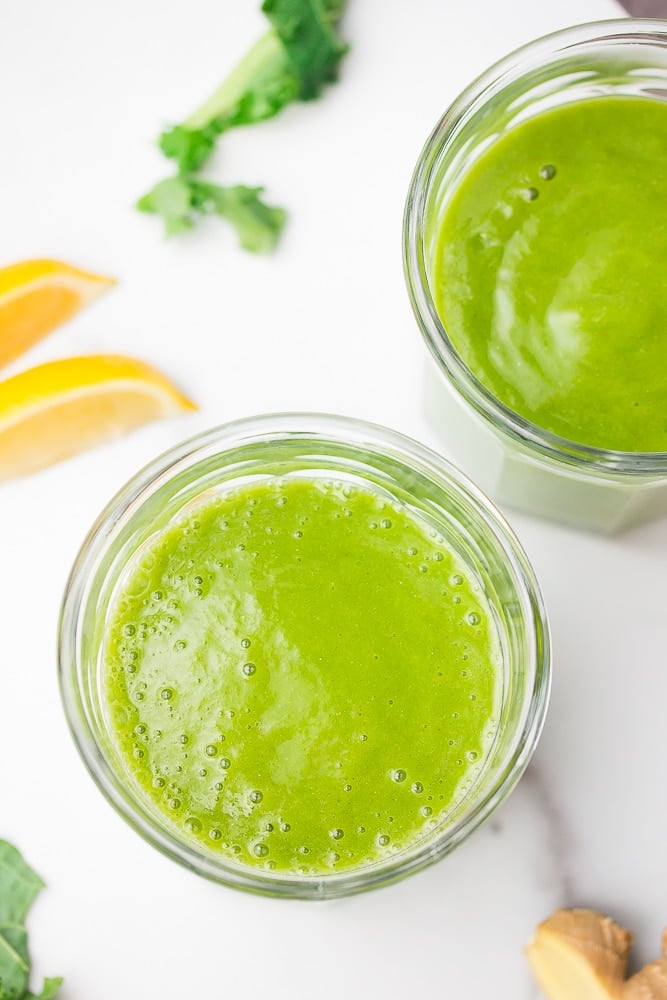 We are a participant in the Amazon Services LLC Associates Program, an affiliate advertising program designed to provide a means for sites to earn advertising fees by advertising and linking to familycuisine.net. Read my full disclosure here
Read more: Strawberry Smoothie