Southwest Chicken Cobb Salad with Chipotle Lime Dressing combines grilled chicken breasts, corn, avocado, tomatoes, Manchego cheese and crunchy tortilla strips into a hearty and healthy dinner salad with bold and spicy flavors!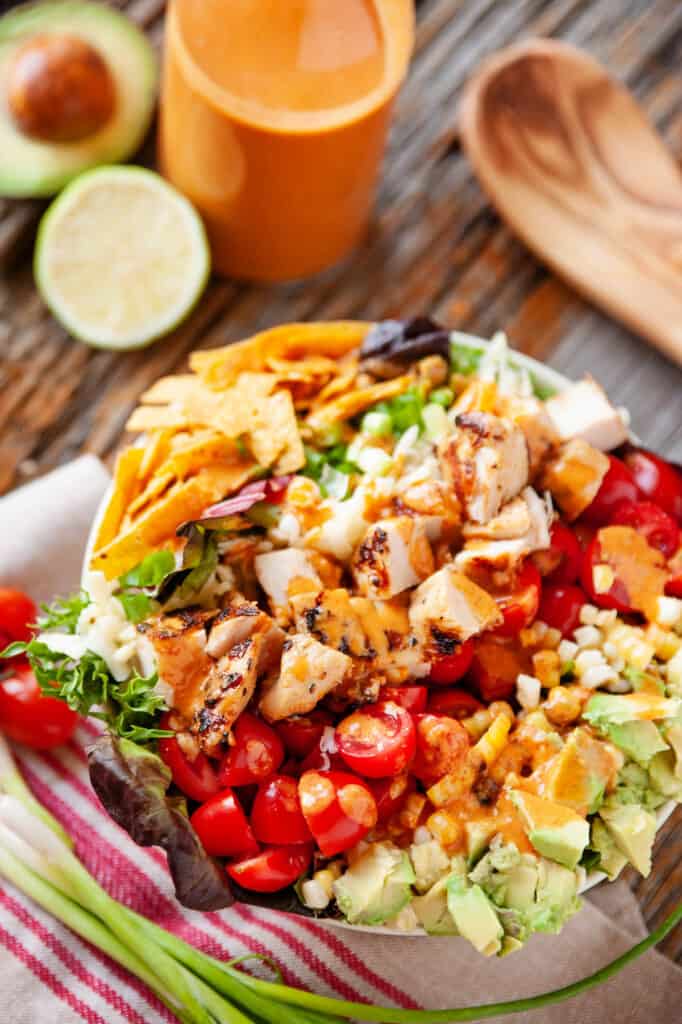 Southwest Salad
Southwest Chicken Cobb Salad with Chipotle Lime Dressing combines so many of my favorite things. Grilled chicken breasts, sweet corn, fresh vegetables, shredded cheese, crunchy tortilla strips and a homemade Chipotle Lime Dressing. It all comes together to make this healthy and hearty salad for a dinner with amazing flavor and texture.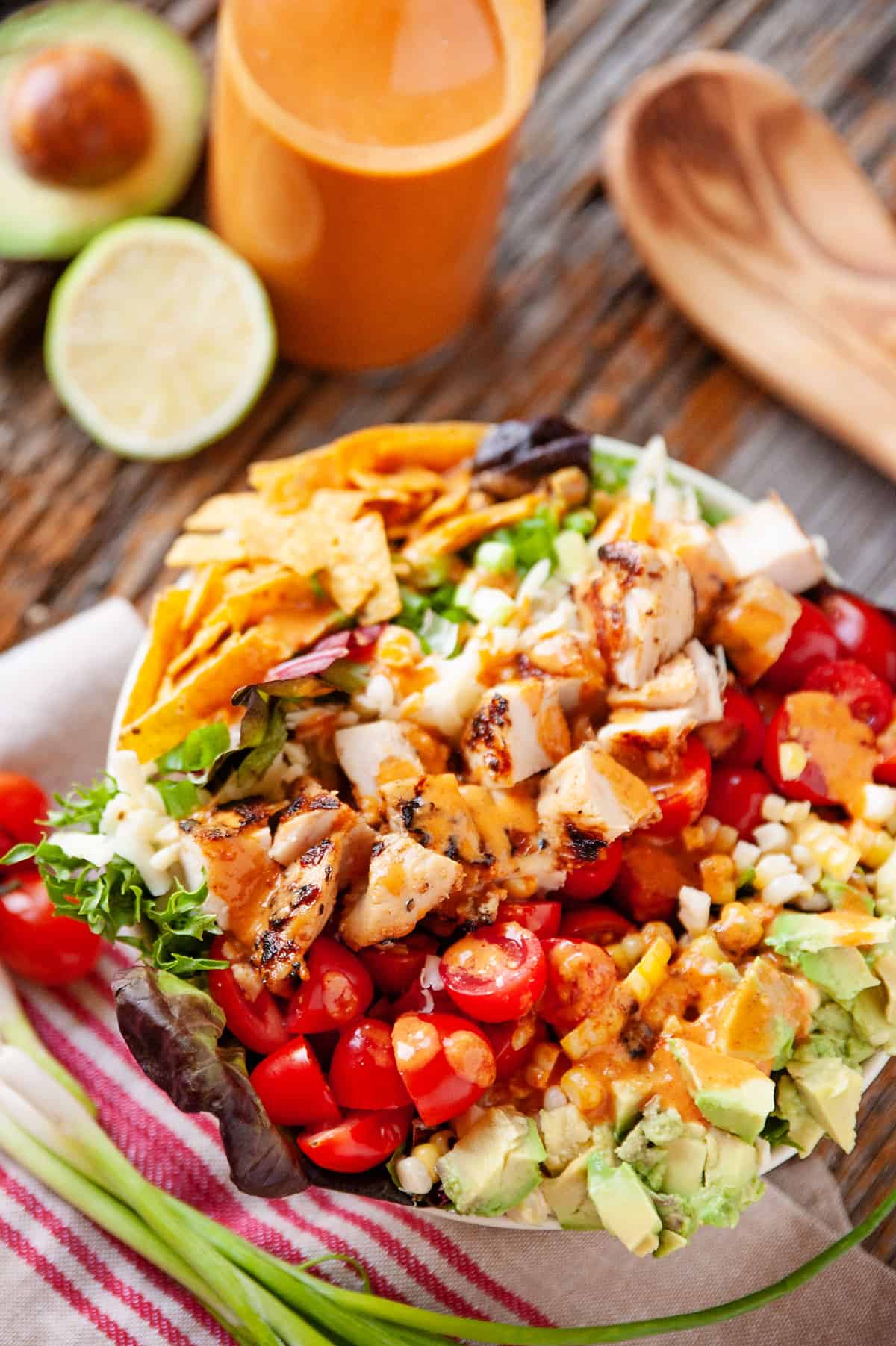 Homemade Southwest Salad Dressing
I love homemade salad dressings and this Southwest salad dressing is no exception. It is an exceptionally healthy and flavorful dressing with fresh lime juice, southwest spices, chipotles in adobo and Greek yogurt. It is one of my most popular salad dressings and for good reason. It packs a punch of flavor without all the preservatives!
It's great on any salad you want to add some spice and citrus to. From tossed green salad to this vegetarian Southwest Squash & Quinoa Salad its a winner.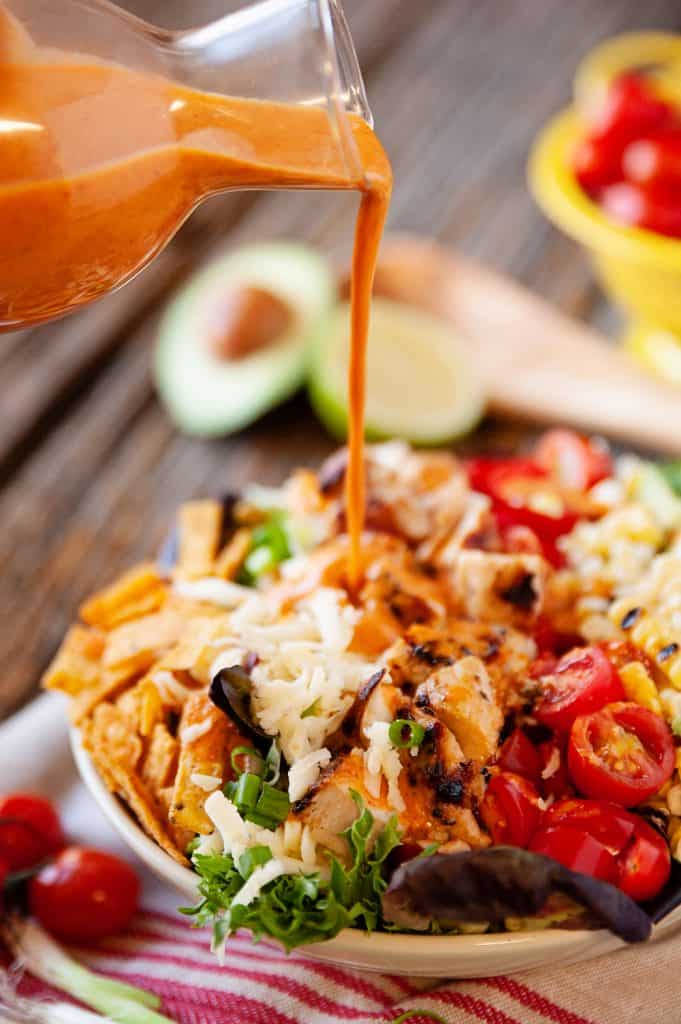 Best Dressing for Southwest Chicken Salad
You can certainly always use a store bought salad dressing for this, or any other salad for that matter. I know I do on occasion when I am in a crunch for time and just don't want to bother with whipping up homemade dressing.
It really is a mind trick though, because it literally only takes a few minutes to make and is so easy. Just throw all the ingredients in a tall container and blend it up with your immersion blender.
After I use my immersion blender, I just fill a bowl in the sink with a little soap water and blend the water with the blender to clean it up. Wham bam, easy peasy!
If you don't have the ingredients on hand, a simple salsa ranch would be great on this. Mix some of your favorite salsa with a little ranch and a dollop of plain Greek yogurt. Add a splash of lime juice for good measure and you've got a great salad dressing.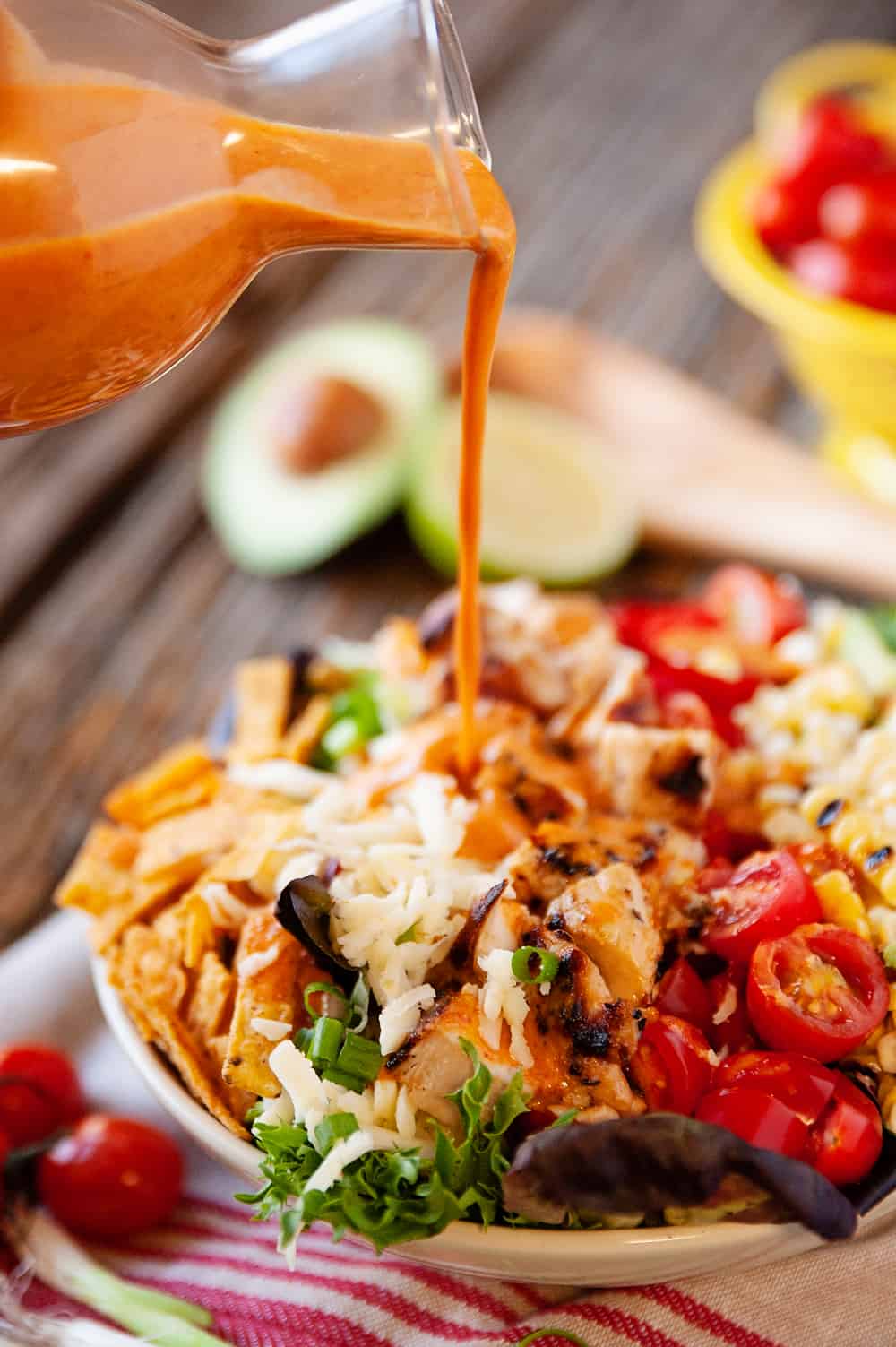 Cobb Salad Recipe with Corn
If fresh sweet corn isn't in season, I would avoid canned corn but you can certainly use frozen corn. Whether you buy whole cobs of frozen corn and thaw them, or a bag of corn niblets, you don't have to skip corn in the off season.
If you are using a bag of frozen corn, Id add the kernals to a hot pan with a drizzle of oil and a sprinkle of salt. Char the corn kernals a bit so they get a nice roasted flavor before adding them to your Southwest salad.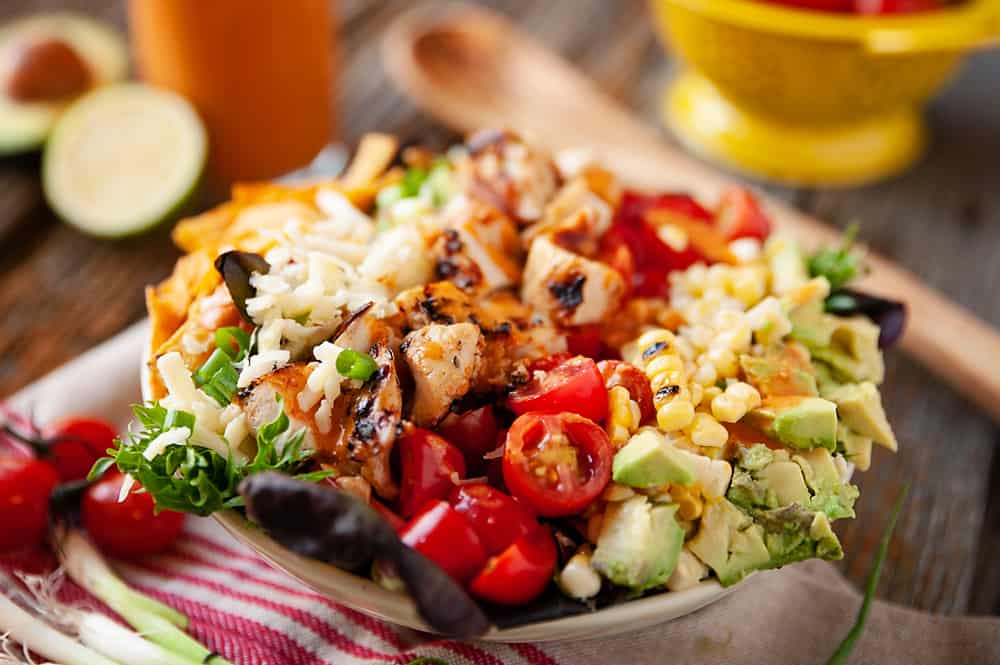 Chicken Cobb Salad Variations
This healthy Southwest Cobb Salad is full of fresh ingredients, but you can swap out some of the items for pantry items. Instead of fresh sweet corn, use some steamed frozen corn. If you don't want to take the time to grill up chicken breasts, just used frozen cubed chicken that is already pre-cooked.
I use Manchego cheese for this salad because it has such incredible flavor. If you don't have access to it you can certainly use a sharp cheddar or Pepperjack and it will still be great.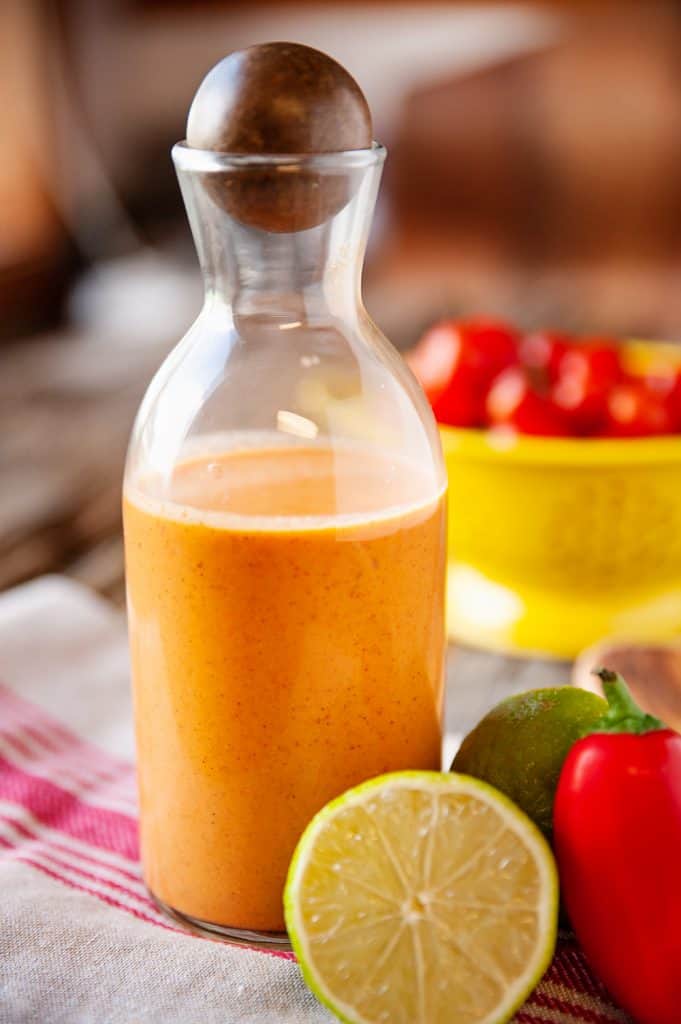 More Healthy Chicken Salad Recipes!
If you love a good green salad with chicken as much as I do, be sure to check out some of our other favorites. These are some amazing salads with fresh ingredients and homemade dressing!
Creamy Greek Chicken Salad in a Jar
Crispy Buffalo Chicken Salad
Thai Peanut Chicken Slaw Crunch Salad
Chicken BLT Salad with Citrus Tomatillo Dressing
Chicken Peach Salad in a Jar
Harvest Salad with Pecan Crusted Chicken
Please see more list about Summer chipotle chicken cobb salad
Detail: 🔗