Our favorite Southwest Salad recipe is filled with chopped chicken, peppers, beans, corn, tomatoes, avocado and topped with a homemade cilantro ranch dressing.
This refreshing, hearty salad recipe reminds me of a Southwest version of Cobb Salad. With freshly chopped vegetables and homemade Cilantro Ranch Dressing, you can't help but love this healthy and filling salad.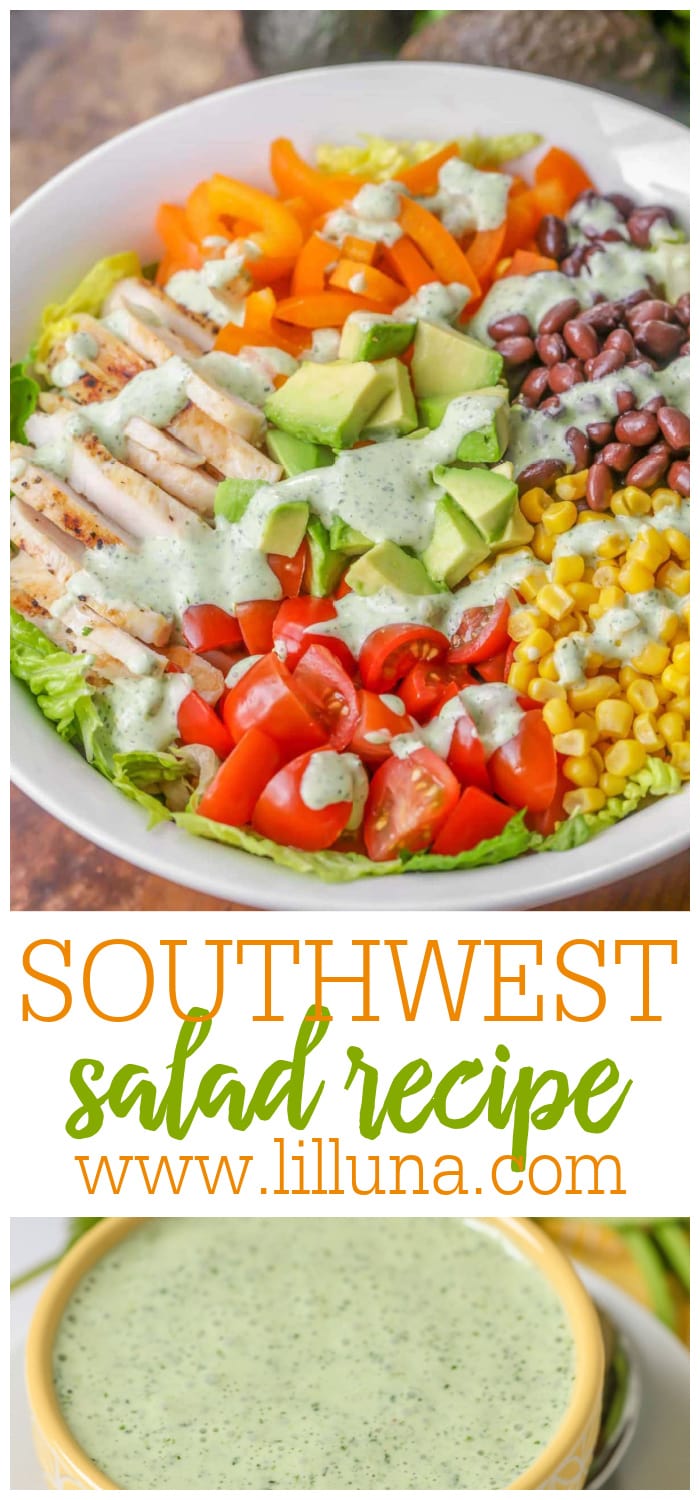 southwest + DELISH
I have always been a fan of salad recipes. Even when we go out to eat, I often find myself ordering a salad because they're usually hearty and delicious.
One salad I love, but have never shared on the blog, is a Southwest Salad – which is usually classified as being Southwest if it has beans and/or rice and a "Southwest" dressing. We have a Southwest Quinoa Salad, but I wanted a green salad version!
I figured it was about time I put one together for you since it's one of my favorites. I knew that our Cilantro Ranch Dressing would be perfect, and I was right.
It added so much flavor and brought the ingredients of lettuce, chicken, beans, tomatoes, peppers, corn and avocado all together to become a new homemade favorite!!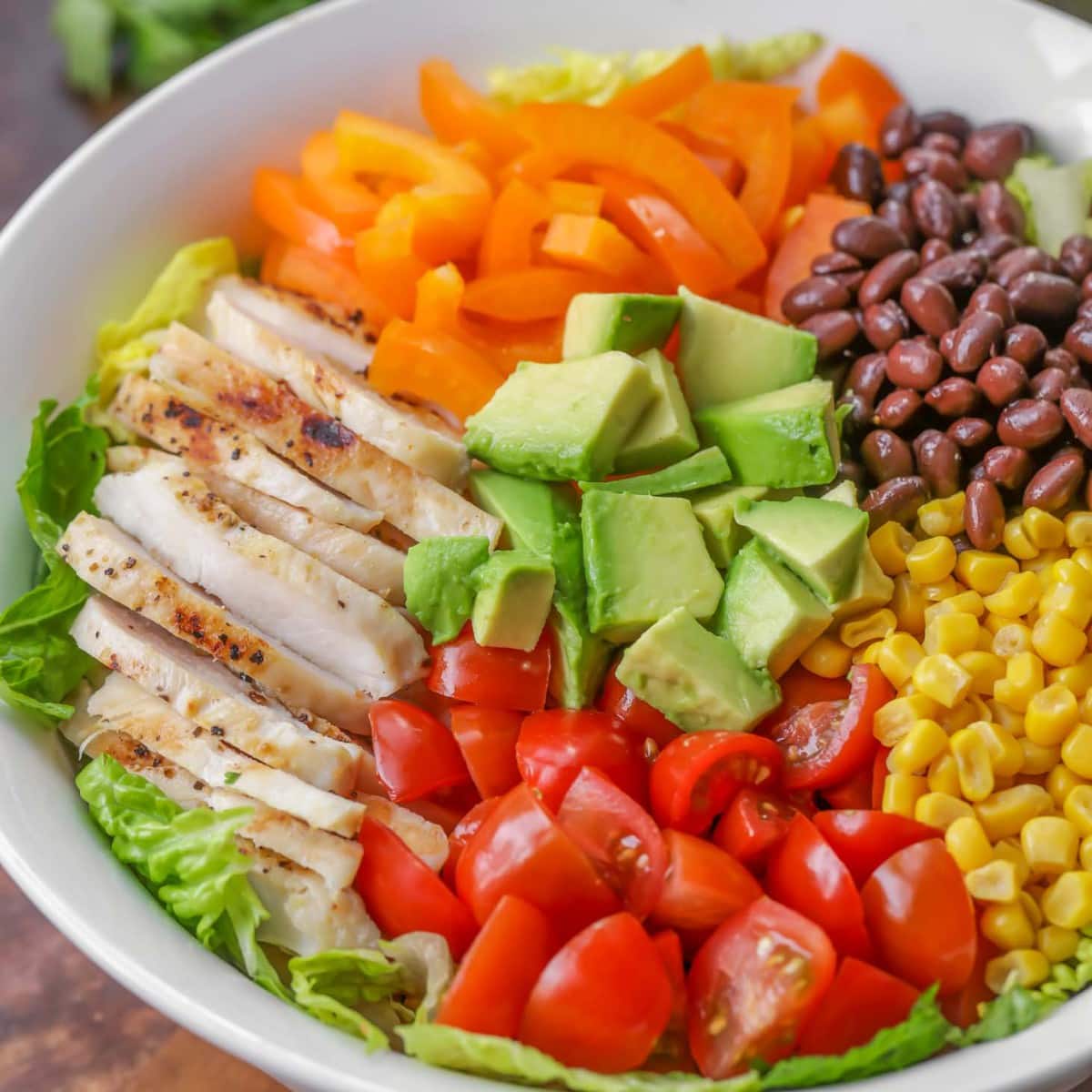 Southwest Salad Dressing
As mentioned, our cilantro ranch dressing is our favorite for this particular salad, but having said that, so many other would work well.
It depends on what you love most, but here are some of our other favorite dressings or toppings we think would go well with this recipe:
Homemade Ranch Dressing
Classic Salsa
Salsa Verde
Chipotle Ranch
Cilantro Lime Vinaigrette
You can also omit the dressing and keep it more light. We recommend using our pico de gallo to add on top. It's also delicious and pairs well with this salad's ingredients.
If making a homemade dressing, we recommend making this up to 2 days in advance in storing in an air-tight container until ready to serve so the flavors have time to really meld.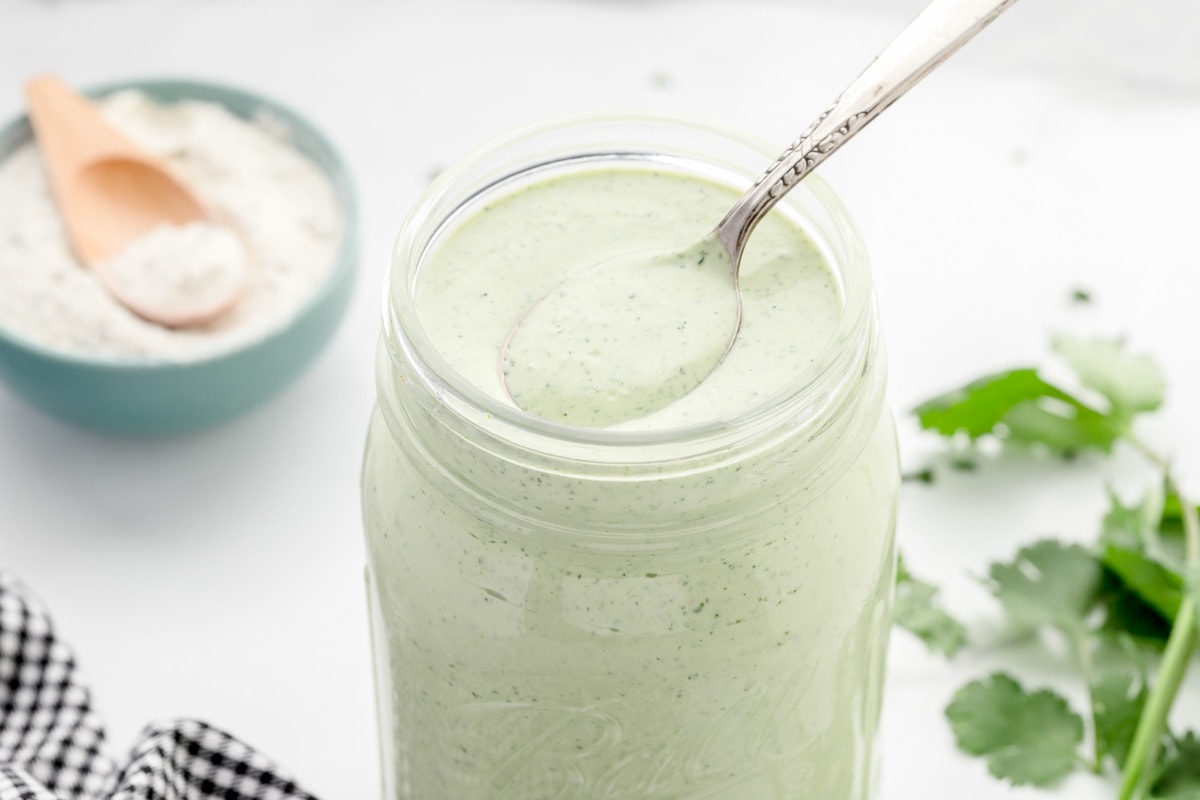 Ingredient Tips and Variations
Chicken Breast: You can cook the chicken breast however you wish! You can use the grill, oven or stove top. If you prefer to use rotisserie, shredded, or even canned, those will work just fine, too. You can cook it with any seasonings, like taco seasoning, cumin, garlic powder, or salt and pepper.
Corn: You can use canned corn, thawed frozen corn, or fresh corn cut off the cob.
Bell Peppers: The recipe calls for orange bell pepper, but you can use yellow, green, or red bell pepper!
Tomatoes: You can use roma tomatoes, grape tomatoes, or cherry tomatoes.
Variations: We love the combination of ingredients listed in the recipe, but you can always add any of your favorite toppings or fixings! Here are some ideas.
Chopped red onion
Shredded cheese
Fresh squeezed lime juice
Crushed tortilla chips or tortilla strips
A dollop of greek yogurt or sour cream
Making Ahead and Storing
Make Ahead: You can prepare the salad ingredients 1-2 days ahead of time, except for the avocados. They cannot be cut until right before serving.
Store the ingredients in separate airtight containers in the fridge. When you're ready to serve, cut the avocados and toss the salad ingredients together up to 30 minutes before serving.
How to store leftovers: Leftover salad can be STORED in an airtight container in the fridge. Keep in mind the avocados will not last as long as the other ingredients.
Also, the length that the salad stays fresh will depend on if it has been tossed in the dressing or not. If you think you may have leftover salad, I would recommend serving the dressing on the side. This way leftovers last longer.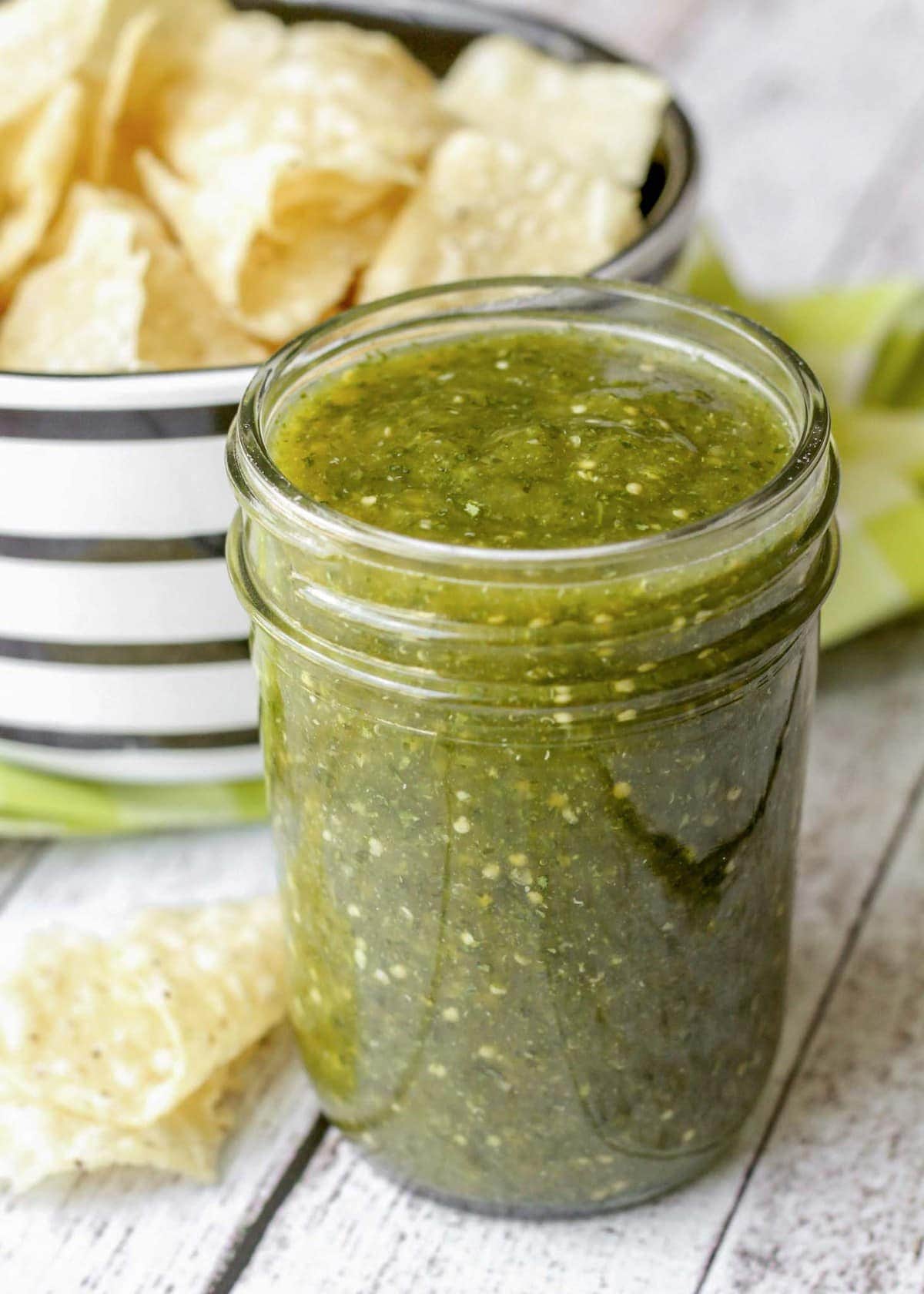 For more favorite saladS, check out:
Lemon Poppyseed Salad
Ultimate Chicken Caesar Salad
Waldorf Salad
Strawberry Harvest Salad
Tomato Cucumber Avocado Salad
Frito Corn Salad
Please see more list about How to make a southwest salad
Detail: 🔗