Always a favorite during studio lunches, our spinach bacon salad recipe is so simple to make. Add the creamy avocado vinaigrette and everyone is happy.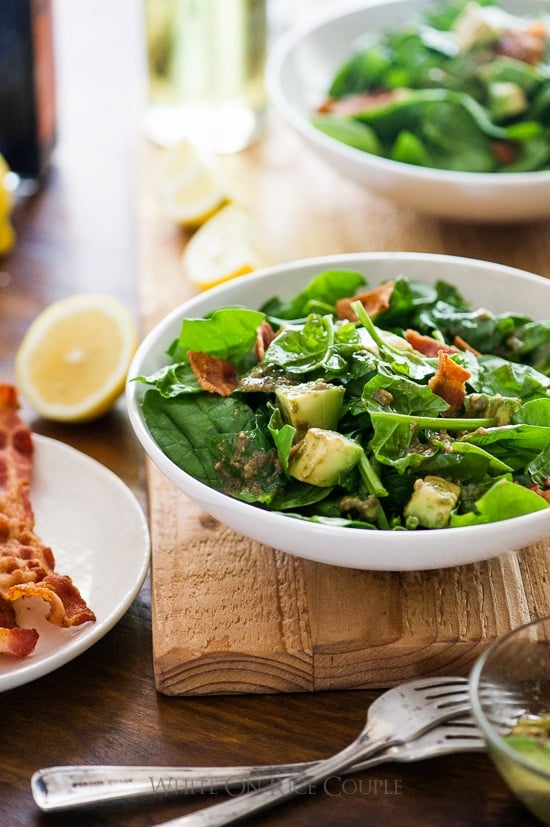 Oddly enough, at our studio we've been knee deep in the Autumn season since July and we're still not finished yet. Many client shoots this Summer are Fall and Halloween focused, so we started this season earlier than we really wanted to. It got to the point where we were calling every distributor and contact we had looking for a fresh pumpkin. And guess what? None could be found. We did our best to create the chilly Fall feel in the images while it was 90 degrees F outside.
Beyond all the Fall foods we've been eating, salads still are a key staple that we crave at the end of the day. Trays of gorgeous pumpkin desserts, pies, sweets and holiday baked foods are nice for tastes and tidbits. But for a satisfying end-of-the-day meal, we're diving head first into a salad bowl. Then of course, followed by a refreshing and inebriating cocktail to officially call it a "wrap".
Video: Spinach Bacon Salad with Avocado Vinaigrette
Spinach Bacon Salad Recipe
Salads can be as simple or as complicated as you want it to be. If we're ambitious we'll create a salad that takes a bit more time in the kitchen. But regardless of all the fancy schmancy salads we aspire to make, we always turn to our beloved spinach bacon salad. It is another one of those garden inspired recipes we love so much we included it in our cookbook, Bountiful. We've taken a classic spinach bacon salad and added our personal twist of a special avocado vinaigrette that rocks on any greens. Fresh, tender spinach, avocado and bacon tossed together in a bowl is a marriage of some of our favorite ingredients.
Grow your own fresh spinach
We first started to grow spinach by tossing a few seeds in a wine barrel and that was used as a planter. Within a few weeks, we had the most incredible spinach greens. Now we're addicted and eagerly await the first spinach crop of every season.
This fantastic avocado vinaigrette can be as chunky or as creamy as you like. Make it special. Make it your own. You'll love the flavors regardless of the texture that you choose. We often prefer some nice chunks of avocado where the cubes are slightly tumbled, perfectly ugly but oh-so soft and flavorful to bite into. Even the bacon can be made special by adding a ton of it, or just a little less. You decide so you can still feel less guilt but satisfied at the same time.
We'll be making salad again this week for a team lunch and guaranteed, we'll be making a double batch of the vinaigrette and maybe a few extra pieces of bacon because we deserve it. Hope you enjoy this spinach salad recipe!
Enjoy,
diane and todd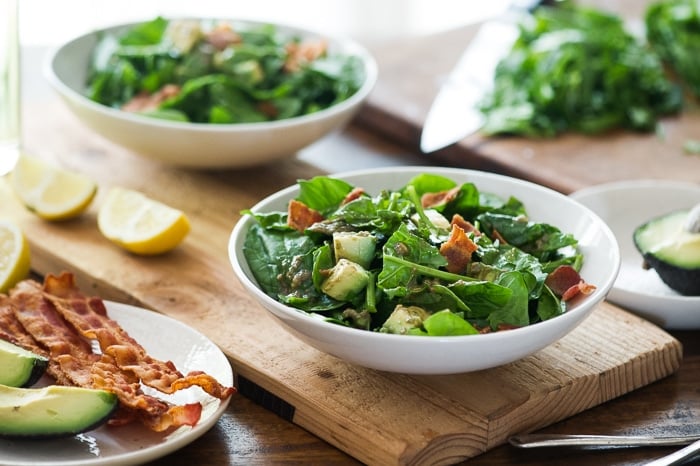 THIS CREAMY AVOCADO DIP RECIPE DOUBLES AS A DRESSING!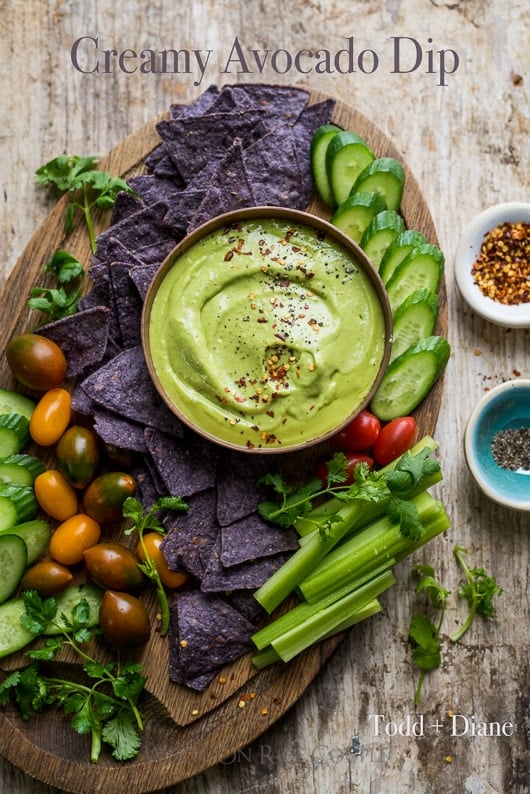 TRY OUR SPINACH AVOCADO SALAD WITH CREAMY CILANTRO DRESSING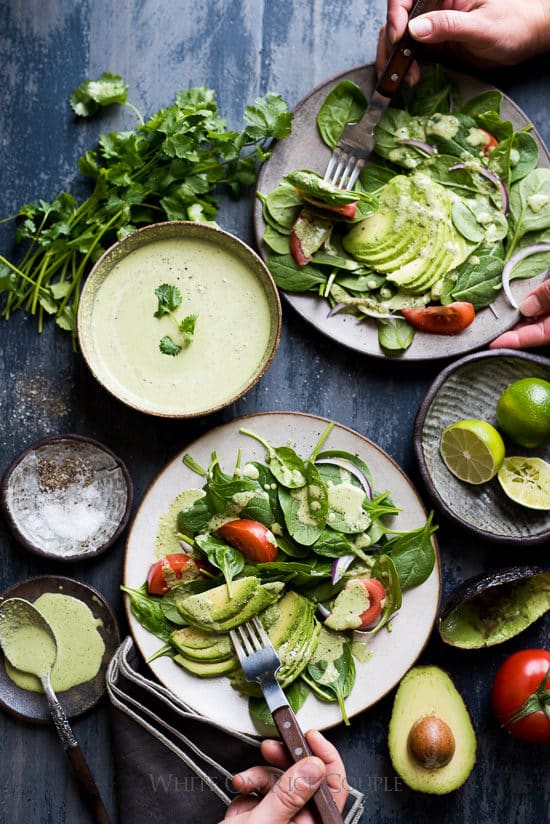 More Great Healthy Recipes:
Air Fryer Chicken and Broccoli "Stir Fry"
Spaghetti squash with parmesan
Healthy Air Fryer Chicken Parmesan
Through this article, we hope to help you understand Spinach salad dressing with bacon
Detail: 🔗