Tender and so delicious, this simple recipe for sweet balsamic glazed pork contains easy directions for the slow cooker OR Instant Pot!
Gosh, we're full of good things today.
Exclusive recipe coming your way + this amazing sweet balsamic glazed pork I've lovingly pulled from the deep, dark recesses of my archives (posted way back in 2011) in order to make many of you who haven't noticed it very, very happy.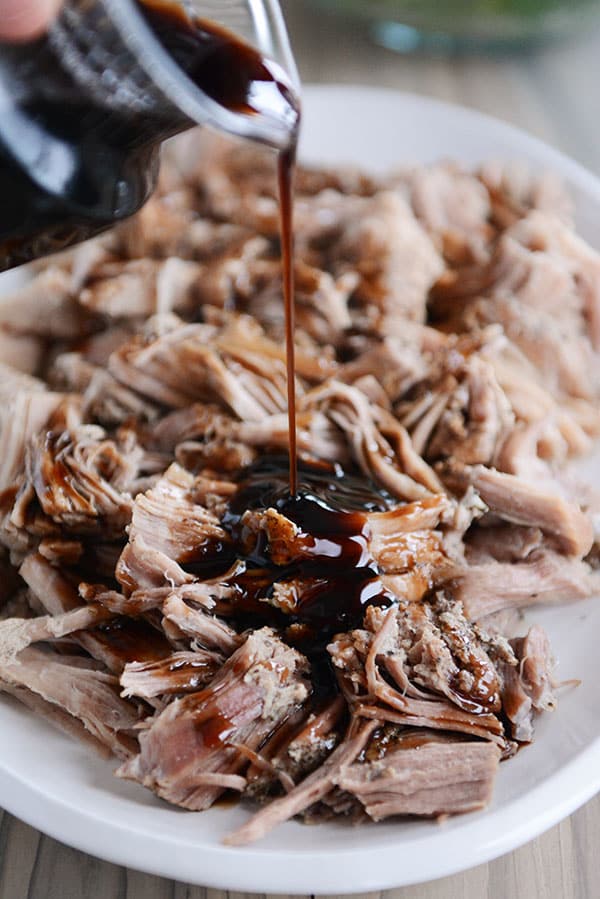 It was sorely in need of a facelift and a huge shoutout.
This is one of our family's favorite meals ever. Ever, ever.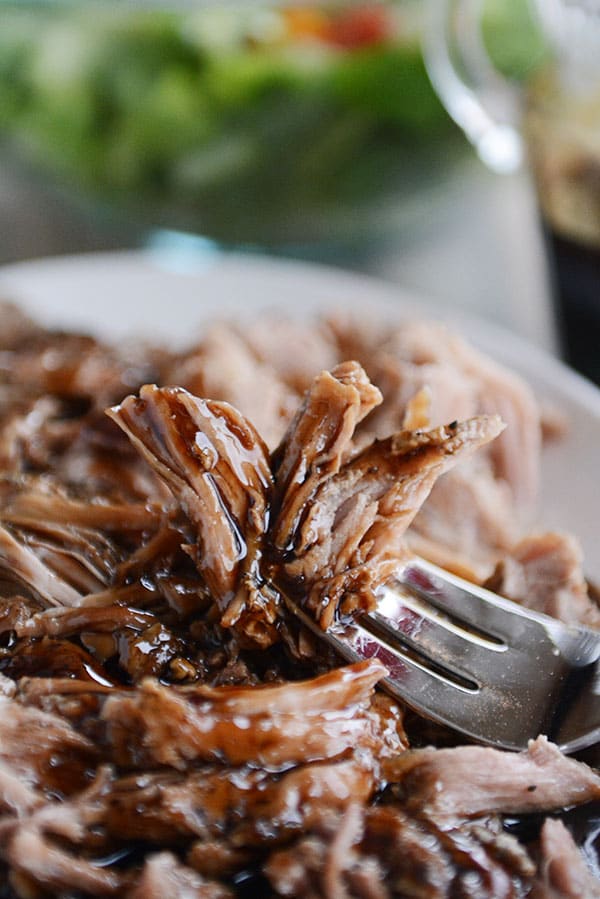 If you've made it, you'll probably understand why.
It's crazy simple. Get yourself a pork roast, season it with sage + salt + pepper + garlic. Throw it in the slow cooker with a bit of water and let it cook.
How's that for a hands-off, easy dinner night?
The sweet and savory balsamic glaze simmers on the stove for, oh, five-ish minutes, so when that tender, delectable pork comes out of the slow cooker, you're good to go.
Drizzle away…and then devour.
Because the world is going crazy with everything Instant Pot (including myself, I heart my Instant Pot big time), I've updated this recipe with easy instructions for the Instant Pot.
I haven't done a side-by-side, same day comparison between this balsamic pork in the slow cooker and this balsamic pork in the Instant Pot, but my taste buds tell me that it's a little more tender and a little more delicious made in the lean, mean Instant Pot machine.
Pressure cooking will do that, you know.
And since I get asked a lot, this is the slow cooker I have: Hamilton Beach 8-quart. Endearing due to it's lack of bells and whistles, it cooks a lot more evenly than other slow cookers I've tried.
I will sometimes use the slow cooker function in my Instant Pot, but it seems to cook at a lower temperature than I'm used to in a slow cooker, and I haven't found the magic adjustment to make it all-the-time reliable instead of trial-and-error yet.
Either way you make it, this sweet balsamic glazed pork is a keeper.
It is often one of my go-to selections when serving company. You honestly can't beat the seemingly unfair tradeoff:
how can something this delicious be so dang simple?
A quick note about pork roasts, I have the best luck using a pork sirloin roast (I usually get them in a 4-pack at Costco but have seen them in other grocery stores); it cooks up so tender and juicy.
Many people have commented below over the years with their experience about this recipe – some have used pork chops, others pork tenderloin, and many have made it per the recipe (so feel free to read through the comments for additional feedback and ideas).
Some of you have even served it on buns, like pulled pork, and if I remember right, I believe you've reported the end result was so tasty, you cried. Or died. Or took a bath in the glaze. The details are a bit fuzzy.
So, if you haven't made this sweet balsamic glazed pork loin, what are you waiting for?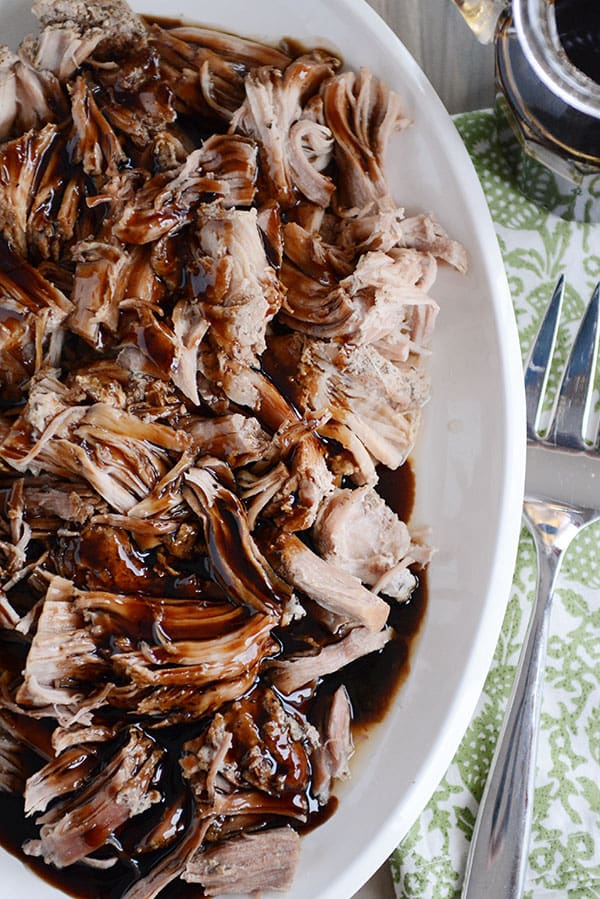 Recipe Source: adapted slightly from C&C Marriage Factory (bookmarked via Pinterest)Recipe originally posted September 23, 2011; updated with new pictures + recipe notes.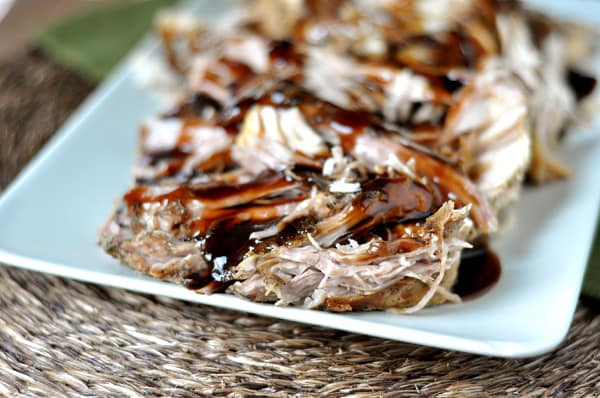 For more information, please see more information about Costco pork roast instant pot