Even after an epic Thanksgiving dinner, there is always room for dessert. From classic pies, to cakes, to cookies and more, I have got you covered. Today I am sharing my 25 most popular and favourite Thanksgiving dessert recipes that go beyond pumpkin pie (but of course, pumpkin pie included too).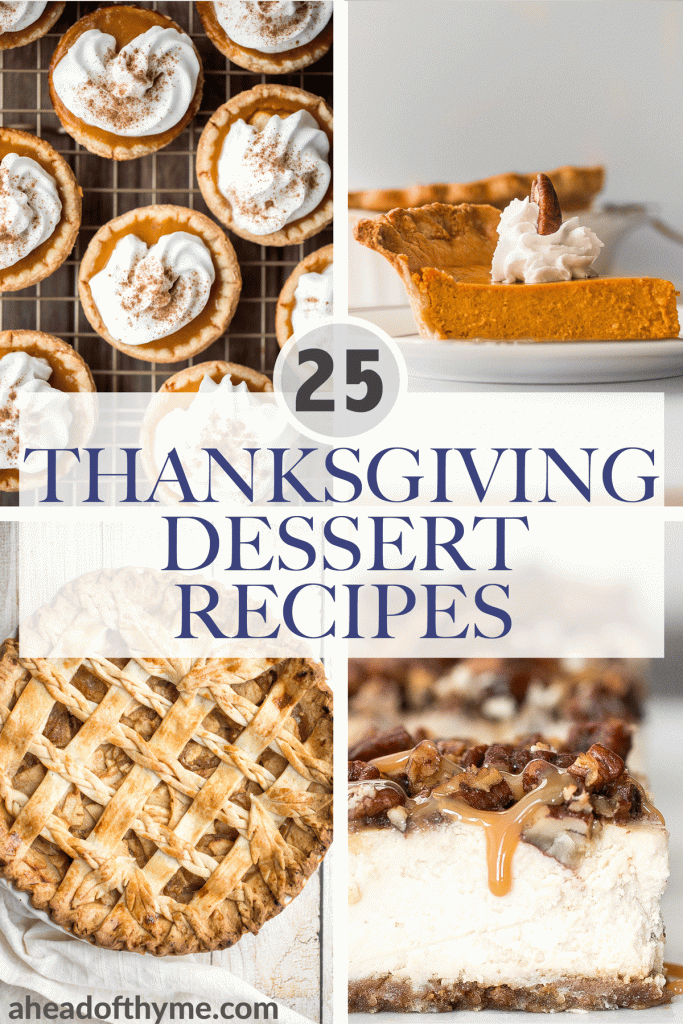 Pies and Crisps
Classic Thanksgiving Pumpkin Pie
Reading: thanksgiving dessert recipes & how to make them
Thanksgiving just isn't the same without a slice of classic Thanksgiving pumpkin pie. There is nothing better than a bite into that flaky crust and smooth pumpkin filling, full of those classic pumpkin spice flavours.
Pecan Pie
Old-fashioned pecan pie is a classic fall dessert with a homemade pie crust and sweet custard filling loaded with crunchy pecans — perfect for Thanksgiving. For such a fancy pie, it is actually embarrassingly easy to make.
Mini Pumpkin Pies
Small batch mini pumpkin pies with a flaky crust, delicious pumpkin pie filling, and cinnamon whipped cream, are perfect for a small Thanksgiving crowd.
Braided Lattice Apple Pie
This braided lattice apple pie is packed with cinnamon apples tossed in a caramel sauce and sealed in a buttery, flaky pie crust with a braided lattice top. Serve it with a scoop of vanilla ice cream.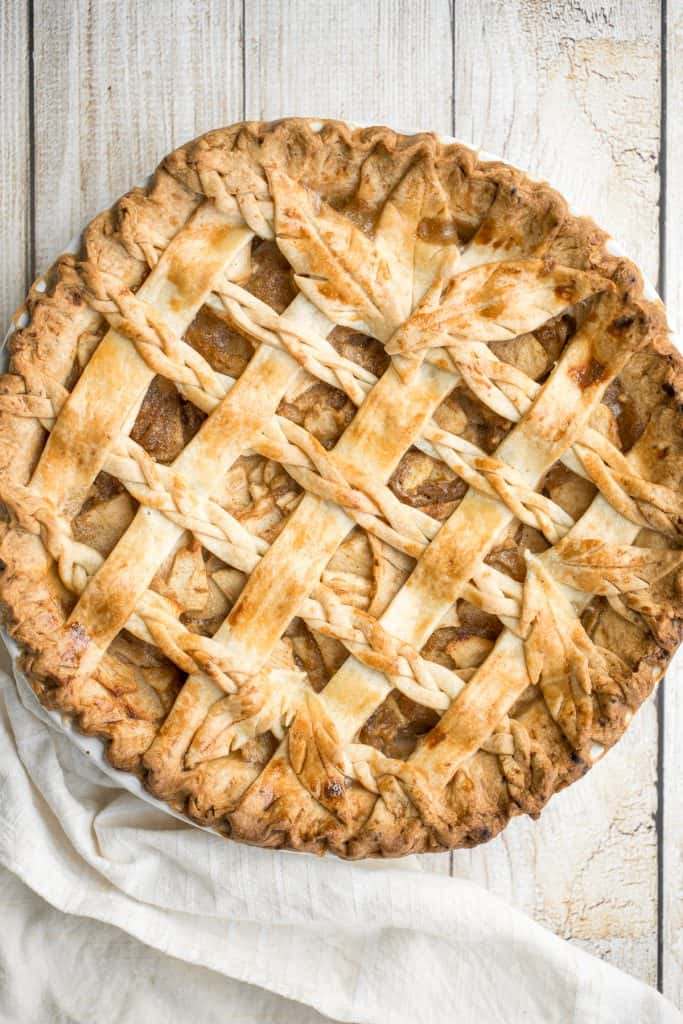 Pecan Pie Bars
Pecan pie bars are the best and easiest way to enjoy the flavors of pecan pie but with half the effort and in a handheld bite-sized form.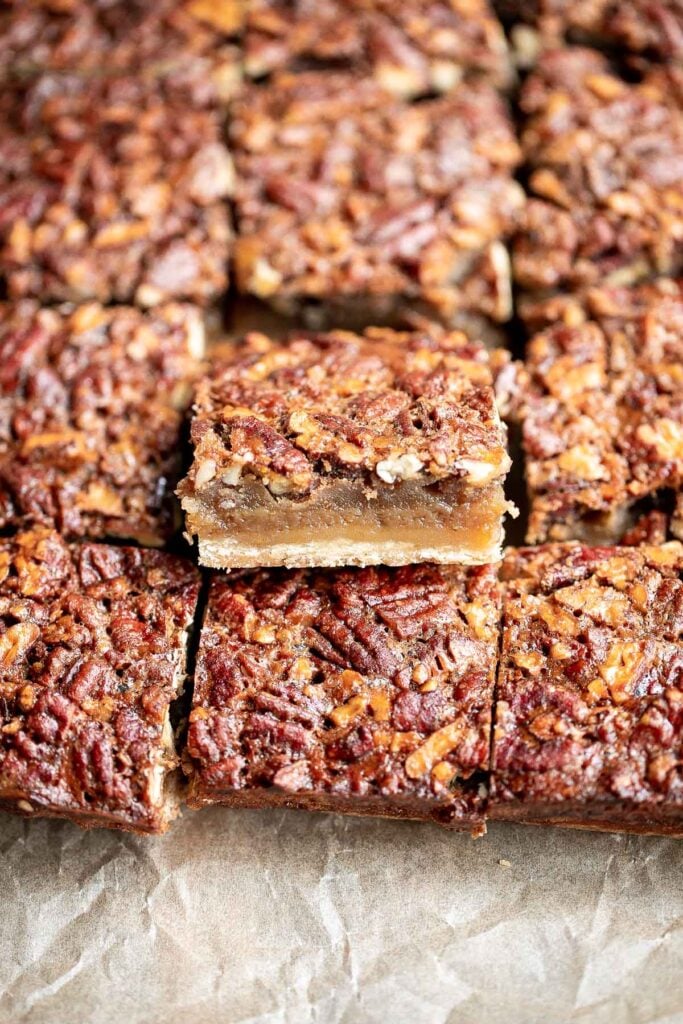 Easy Homemade Apple Hand Pies
Easy homemade apple hand pies/turnovers are the perfect fall treat – stuffed with tender apples and cinnamon and wrapped in crispy, flakey, buttery crust.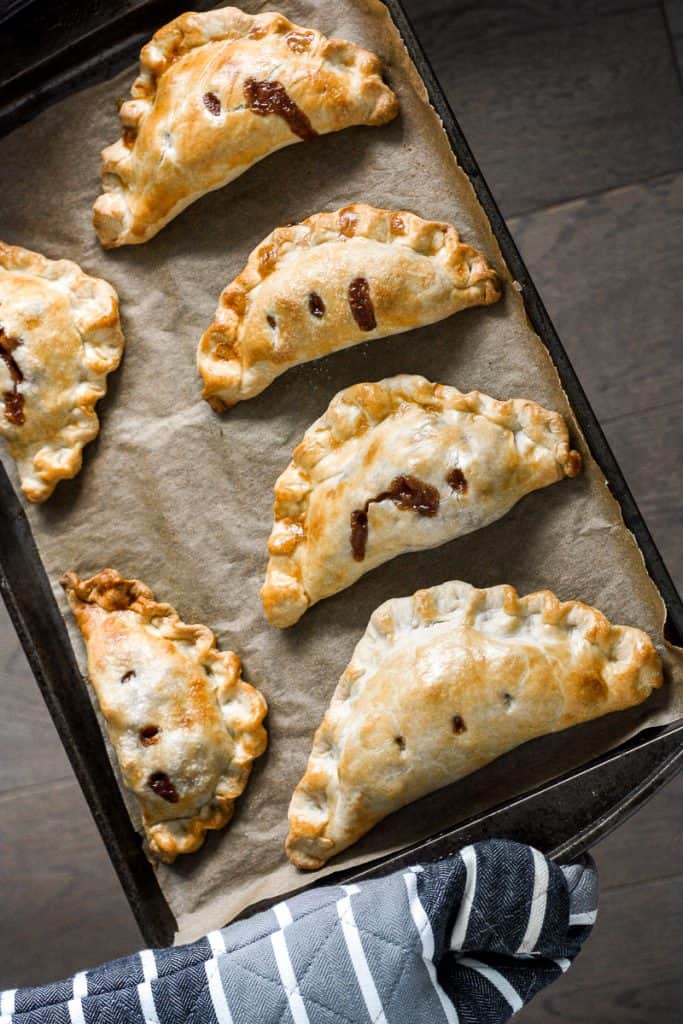 Individual Apple Crisp
Individual apple crisp are served in ramekins so that you and your guests can enjoy single-sized servings meaning you will get the crunchy corners of crumble all to yourself. Add a big scoop of vanilla ice cream on top for maximum happiness.
Chopped Pecan Pie
Give traditional pecan pie a twist this holiday season by using finely chopped pecans to create a smooth topping on this chopped pecan pie with a smooth custard filling. This pie is also ridiculously easy to make.
Cranberry-Apple Cobbler with Biscuits
Sweet and tart cranberry-apple cobbler with biscuits is packed with fresh fruit and a buttery biscuit topping. This holiday favourite is easy to make.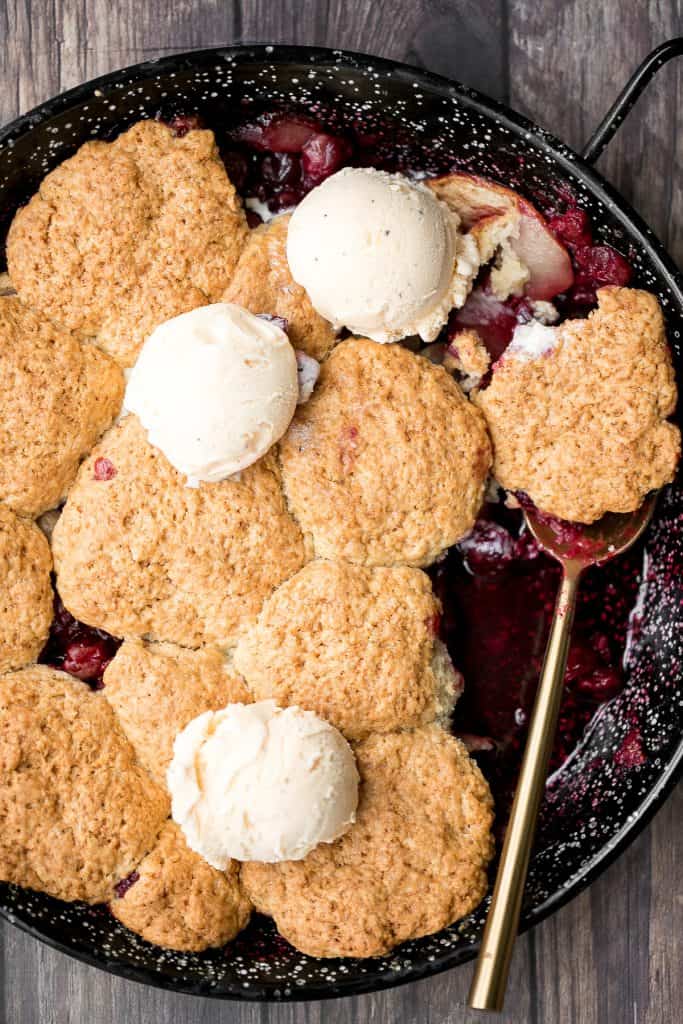 Cake
Caramel Pecan Pie Cheesecake Bars
Decadent caramel pecan pie cheesecake bars with a graham cracker crust, cheesecake filling, and caramel pecan topping is perfect for Thanksgiving this fall.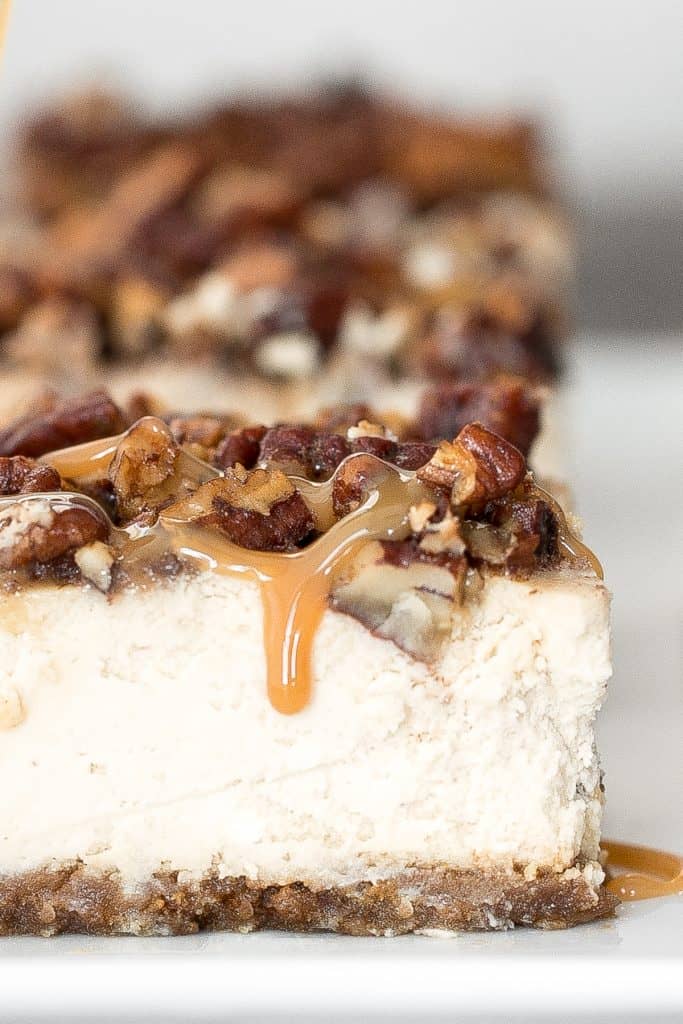 Pumpkin Bread
Pumpkin bread is fluffy, moist, and delicious. This classic fall loaf cake is loaded with real pumpkin and seasonal spices like cinnamon and ginger.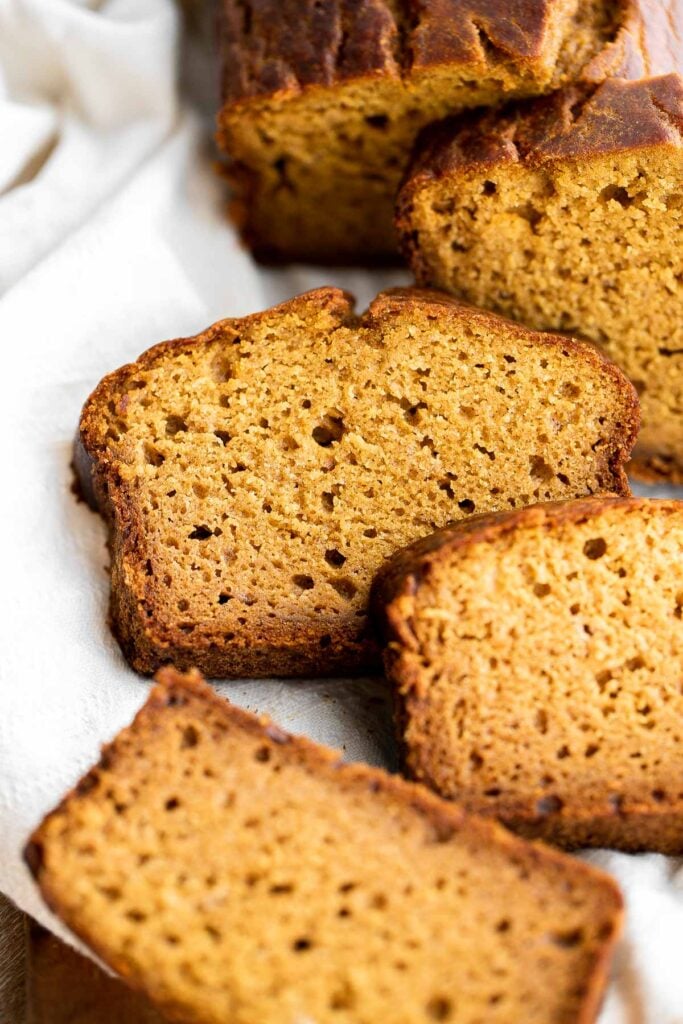 Read more: Cinnamon Sugar Bread Crust Treats
Gingerbread Bundt Cake with Maple Cinnamon Glaze
This showstopping festive gingerbread bundt cake with maple cinnamon glaze and pecans is moist, soft, and fluffy, and packed with warm holiday spices.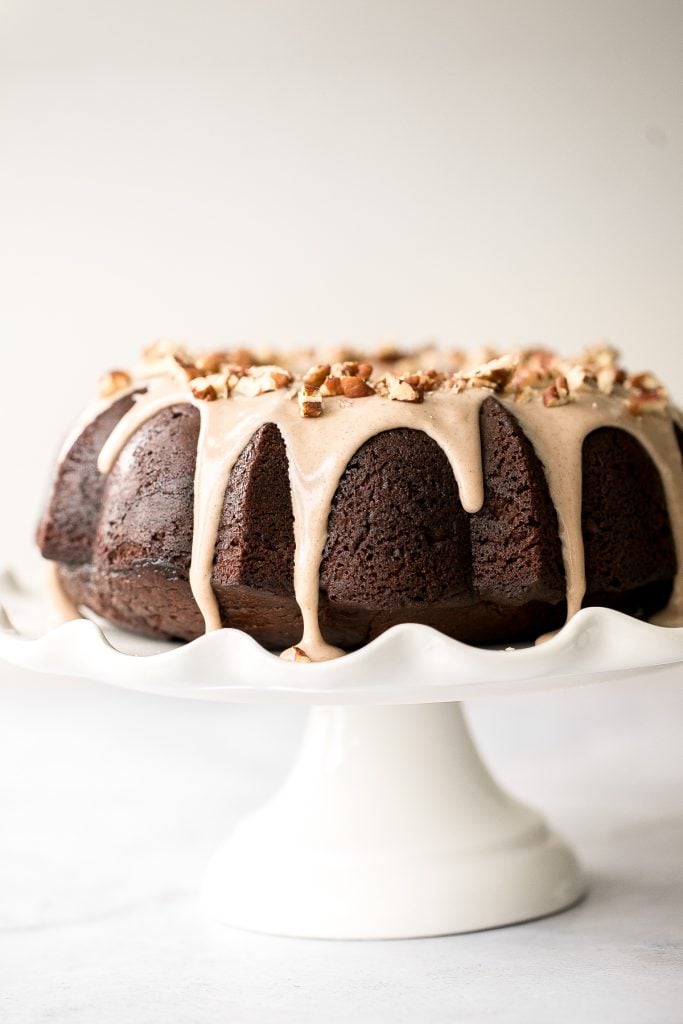 Pumpkin Pie Bundt Cake with Cream Cheese Glaze
This think and dense, yet surprisingly light, pumpkin pie bundt cake with cream cheese glaze is the perfect after dinner treat. It is warm from the mixture of pumpkin and pumpkin pie spice blend, with a hearty drizzle of cream cheese glaze. The perfect pair.
No Bake Pumpkin Cheesecake
No bake pumpkin cheesecake is the easiest cheesecake to make this fall. It's light, smooth, creamy, and loaded with fall flavors like pumpkin and cinnamon.
Sourdough Cinnamon Roll Twist Bread
Soft and fluffy sourdough cinnamon roll twist bread is buttery and layered with cinnamon sugar. Prep it the night before and freshly bake it right before serving for breakfast or dessert.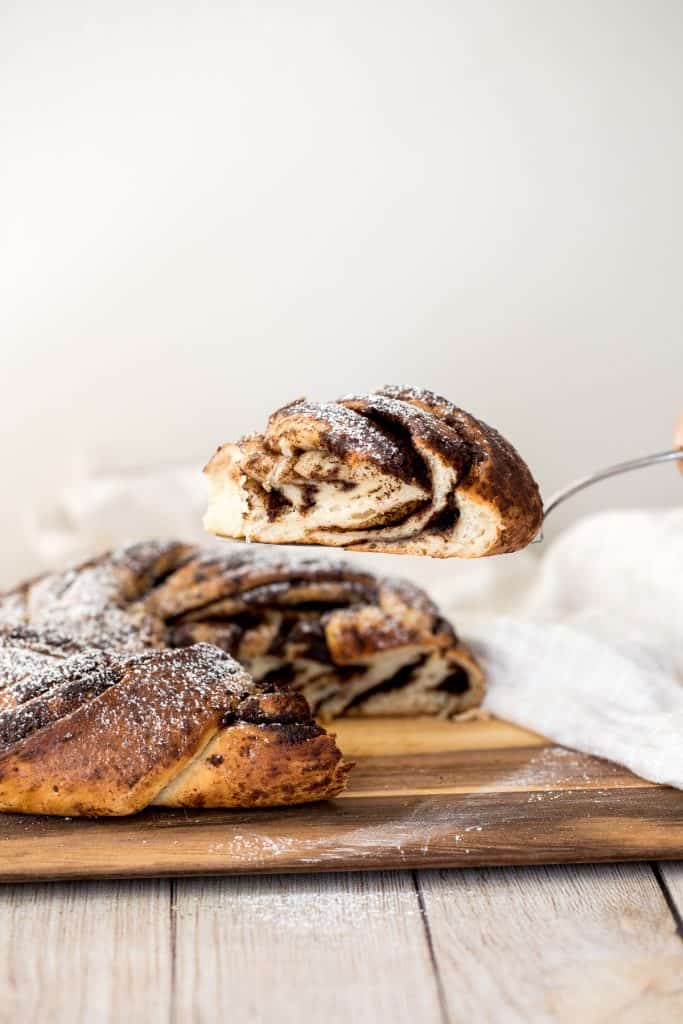 Chocolate Chip Pumpkin Bread
Soft and moist, small batch chocolate chip pumpkin bread is the easiest fall treat, packed with fall flavours of warm pumpkin spice, pumpkin, and chocolate.
Healthier Caramel Apple Fall Cheesecake
Decadent and light, homemade healthier caramel apple fall cheesecake is made with a graham cracker crust, topped with caramel apples and caramel sauce. It's fall heaven.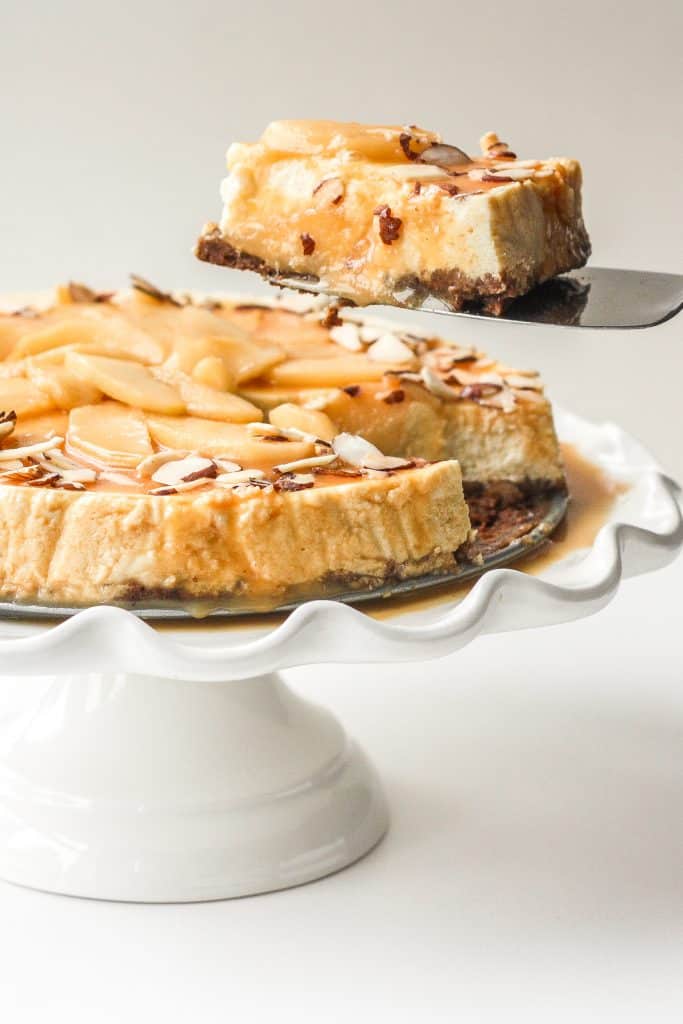 Apple Cardamom Cake with Caramel Pecan Butter Frosting
Apple cardamom cake with caramel pecan butter frosting is the perfect fall cake and is made by combining all your favourite fall flavours together.
Pumpkin Cinnamon Rolls
Soft and fluffy, pumpkin cinnamon rolls are packed with pumpkin, layered with pumpkin spice, and topped with cream cheese icing. Best fall treat ever.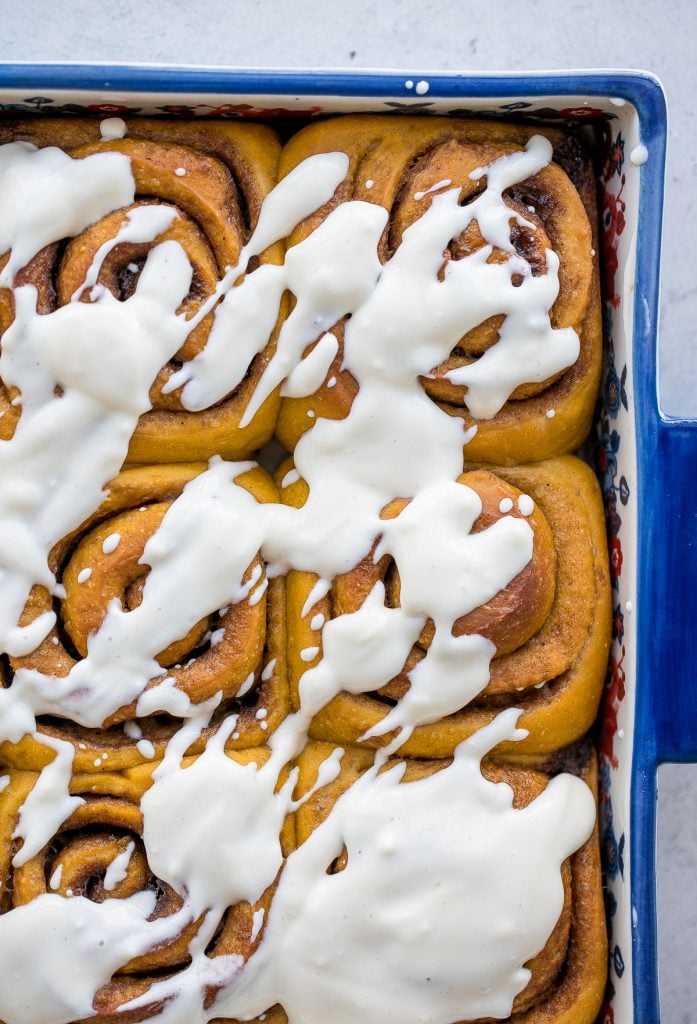 Applesauce Bread
Homemade applesauce bread is fluffy, moist, and delicious. Loaded with fall flavors that transforms your favorite snack into a loaf cake.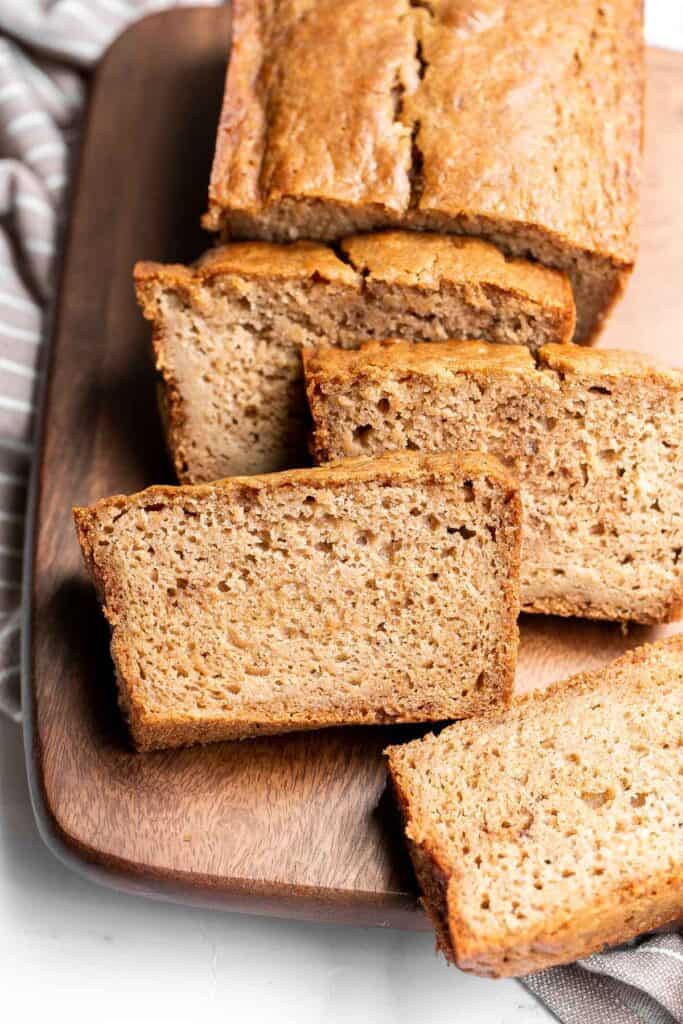 Butternut Squash "Pumpkin" Bread
Move over pumpkin, there is a new loaf in town. Butternut squash "pumpkin" bread is moist and flavourful, and brings the pumpkin spice season to your home.
Molten Chocolate Lava Cakes
Molten chocolate lava cakes are rich and fudgy with a classic gooey chocolate center that flows out like lava. So simple and easy to make.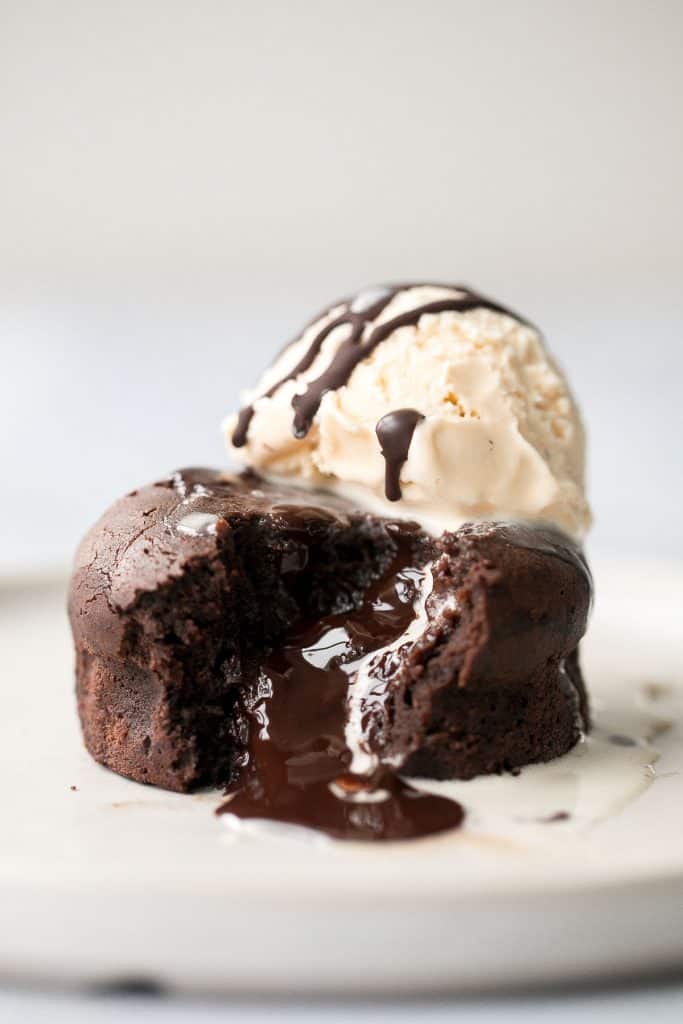 Festive Yogurt Fruitcake
Read more: what quick dessert i can make with mango
Perfect for the holidays, this super moist and tender, festive yogurt fruitcake is loaded with dried fruits and nuts for a burst of flavour in every bite.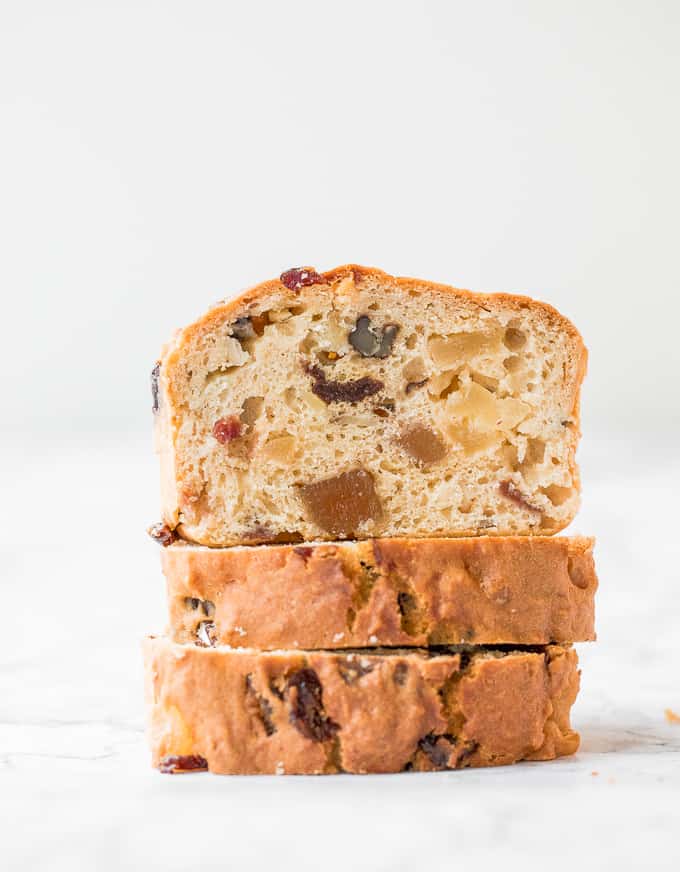 Glazed Brown Sugar Bundt Cake
No one will be able to resist this perfectly sweet and moist, glazed brown sugar bundt cake. Made with Greek yogurt for major decadence and richness.
Easy No Crust Burnt Basque Cheesecake
Easy no crust burnt Basque cheesecake is the easiest one bowl recipe. It is perfectly caramelized on the top and edges and creamy yet firm on the inside.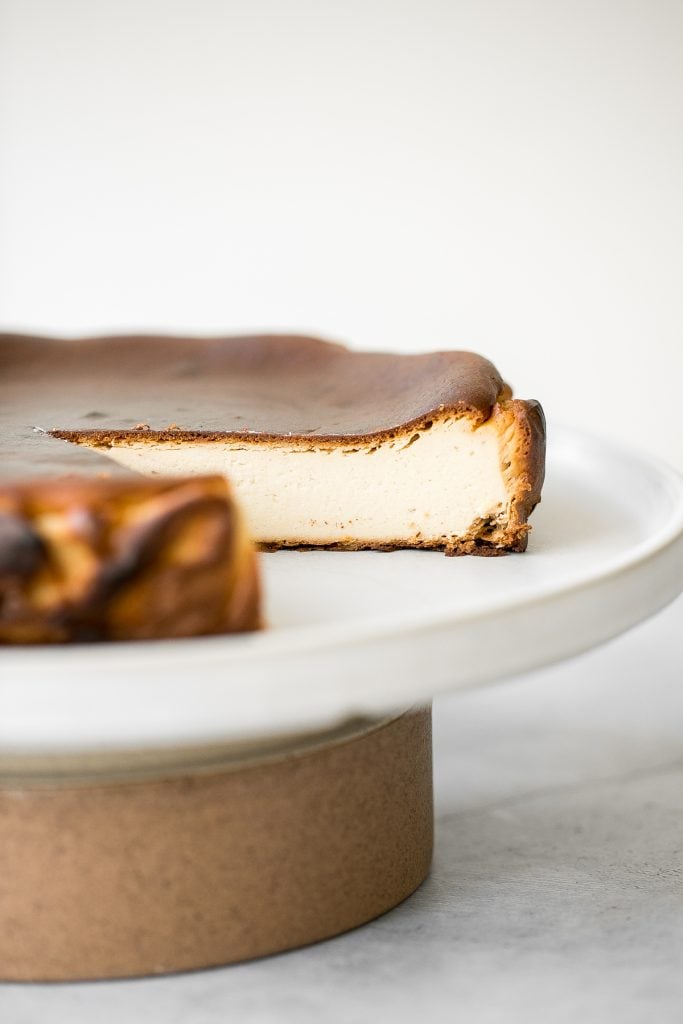 Fudgy Brownies
Fudgy brownies are rich, sweet, moist, and decadent. Plus, they're easy to make in one bowl (meaning less cleanup!) and ready in about 30 minutes.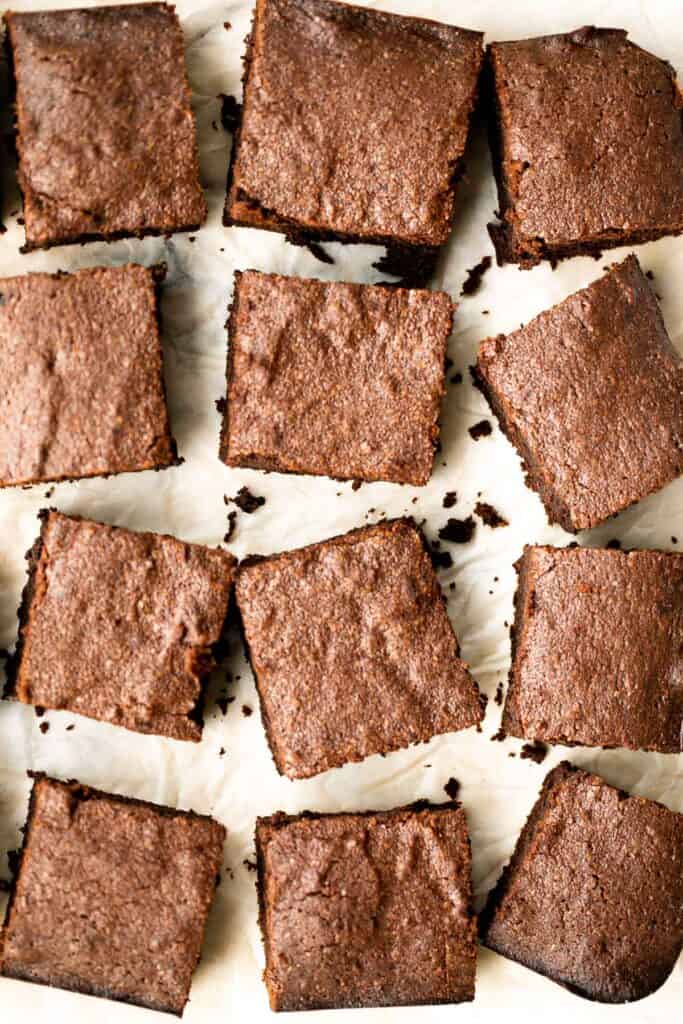 Cookies
Soft and Chewy White Chocolate Cranberry Walnut Cookies
Warm, fresh-from-the-oven, soft and chewy white chocolate cranberry walnut cookies make the perfect holiday treat. They are beyond simple to prepare, and even easier to watch disappear.
Pumpkin Chocolate Chip Cookies
Thick, fluffy, chewy pumpkin chocolate chip cookies is when pumpkin bread meets chocolate chip cookies. These no chill cookies are ready in under 20 minutes.
Jam-Filled Thumbprint Cookies with Almond Glaze
Soft, buttery, melt-in-your mouth jam-filled thumbprint cookies with almond glaze are the cutest, festive treat to make. Plus, it comes together with just a handful of ingredients and less than 20 minutes of prep time.
Cranberry Sauce Oat Bars
Got some leftover cranberry sauce from your holiday dinner? Revive them into delicious leftover cranberry sauce oat bars, perfect for breakfast or dessert.
Easy Small Batch Almond Biscotti
Small batch almond biscotti are crunchy, crumbly and packed with almonds, perfect for dunking into tea, coffee, or peppermint hot chocolate, and they are super easy to make.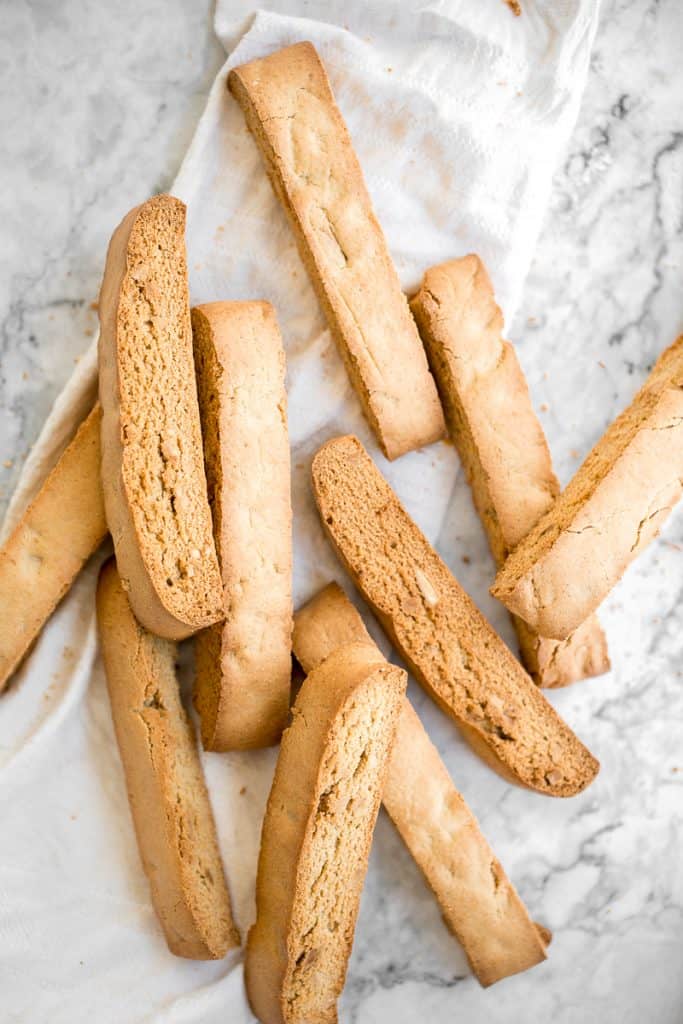 The Best Chewy Chocolate Chip Oatmeal Cookies
Grab a tall glass of milk and start dipping the best homemade, soft-centered, chewy chocolate chip oatmeal cookies you will ever try.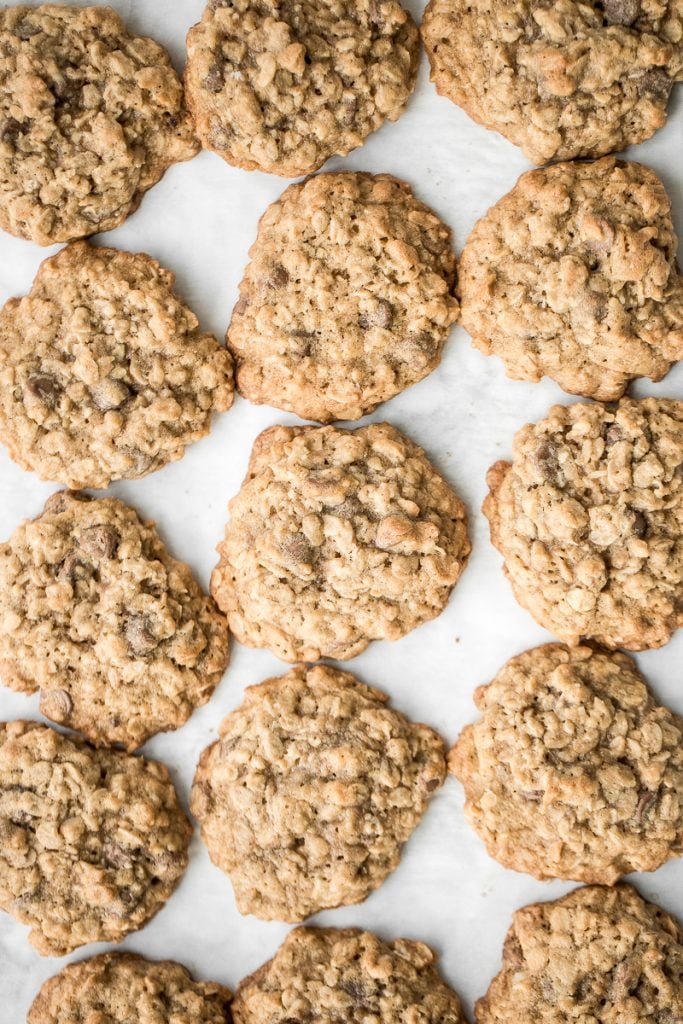 How to Make Ahead and Store Thanksgiving Dessert
You can make or prepare all of these Thanksgiving dessert recipes ahead of time. You can store most of them at room temperature for a few days, in the refrigerator for up to one week, and in the freezer for up to 3 months. Check each recipe for exact storage details.
If you would like to reheat any of these desserts and serve them warm, just place the in a 300F preheated oven for 5-10 minutes. If heating from frozen, let it thaw first and then reheat. Making dessert a few days before Thanksgiving will make things so much easier on the day of your holiday meal.
More Dessert Recipes
Chocolate Chunk Peanut Butter Cookies
Caramel Cheesecake Brownies
Double Chocolate Loaf Cake
Baked Jelly Donuts
Chocolate Chip Banana Bread Cookies
Lemon Loaf with Lemon Glaze
Spiced Carrot Muffins
Dark Chocolate Raspberry Truffles
Vanilla Cake Pops from Scratch
The Best Soft and Chewy Peanut Butter Cookies
Spiced Apple Oatmeal Muffins
Nutty Banana Bread
Did You Make Any of These Thanksgiving Dessert Recipes?
Please leave a comment and rating below, and let me know what you thought of this round up of recipes. Be sure to snap a picture and tag me on Instagram @aheadofthyme or share it on the Pinterest pin so that I can follow along.
HUNGRY FOR MORE? Don't forget to sign up for my email newsletter so that you don't miss any recipes. You can also follow along on Instagram and Pinterest for more recipe updates.
Read more: how to make dessert with pudding mix and coolwhip
Print