Whether you're seeking classic Thanksgiving recipes or something totally new, you're sure to love one (or more!) of these 50 Thanksgiving side dishes.
Reading: thanksgiving vegetarian side dish
Sweet Potato Casserole
You won't miss the marshmallows in this savory sweet potato casserole. I top a creamy, gingery layer of sweet potatoes with a crisp, toasty pecan crumble and plenty of fresh herbs.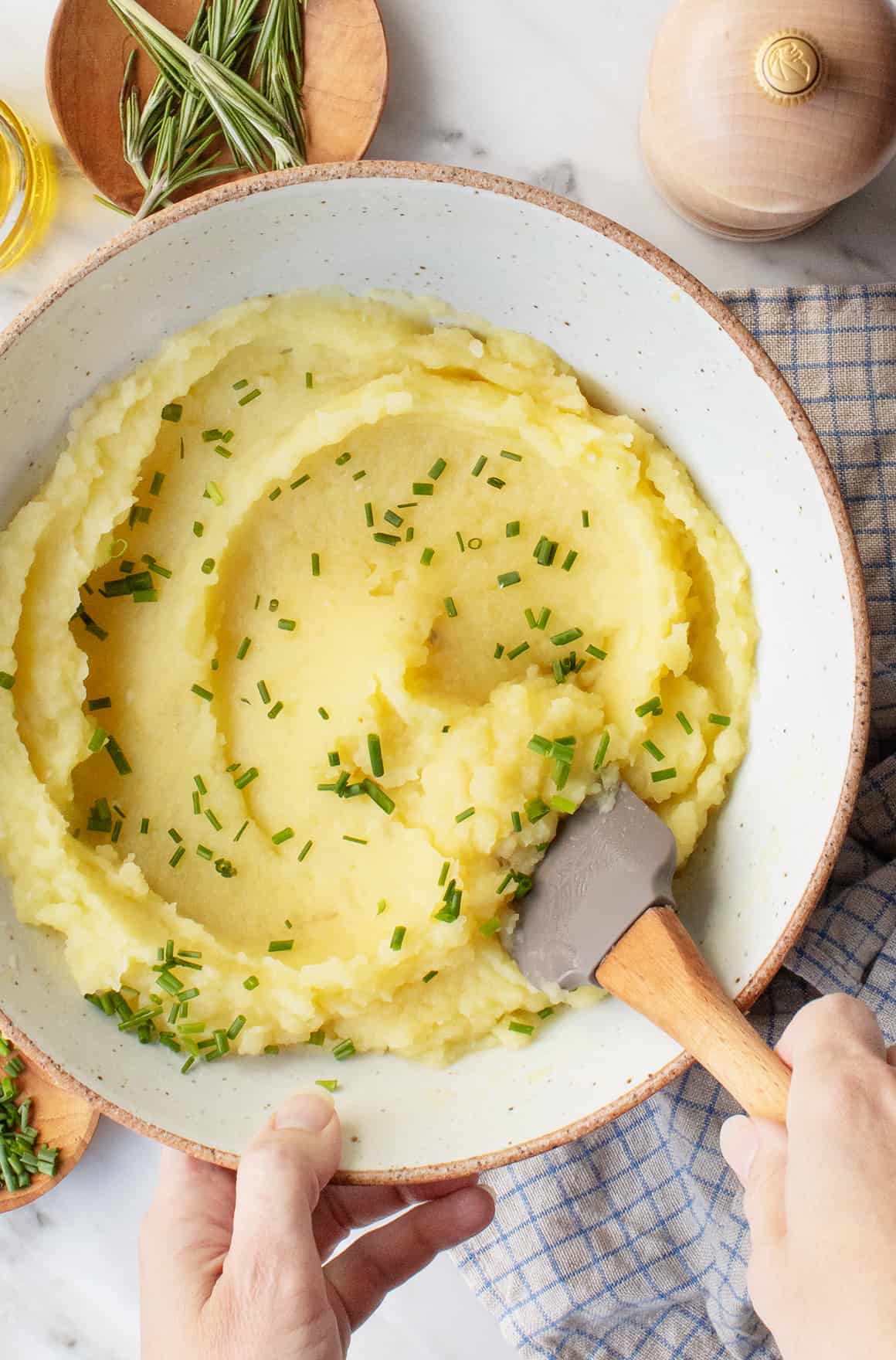 Cauliflower Mashed Potatoes
If you're a fan of super creamy mashed potatoes, you'll love this recipe! You can't taste the cauliflower, but it makes these mashed potatoes extra fluffy, smooth, and light.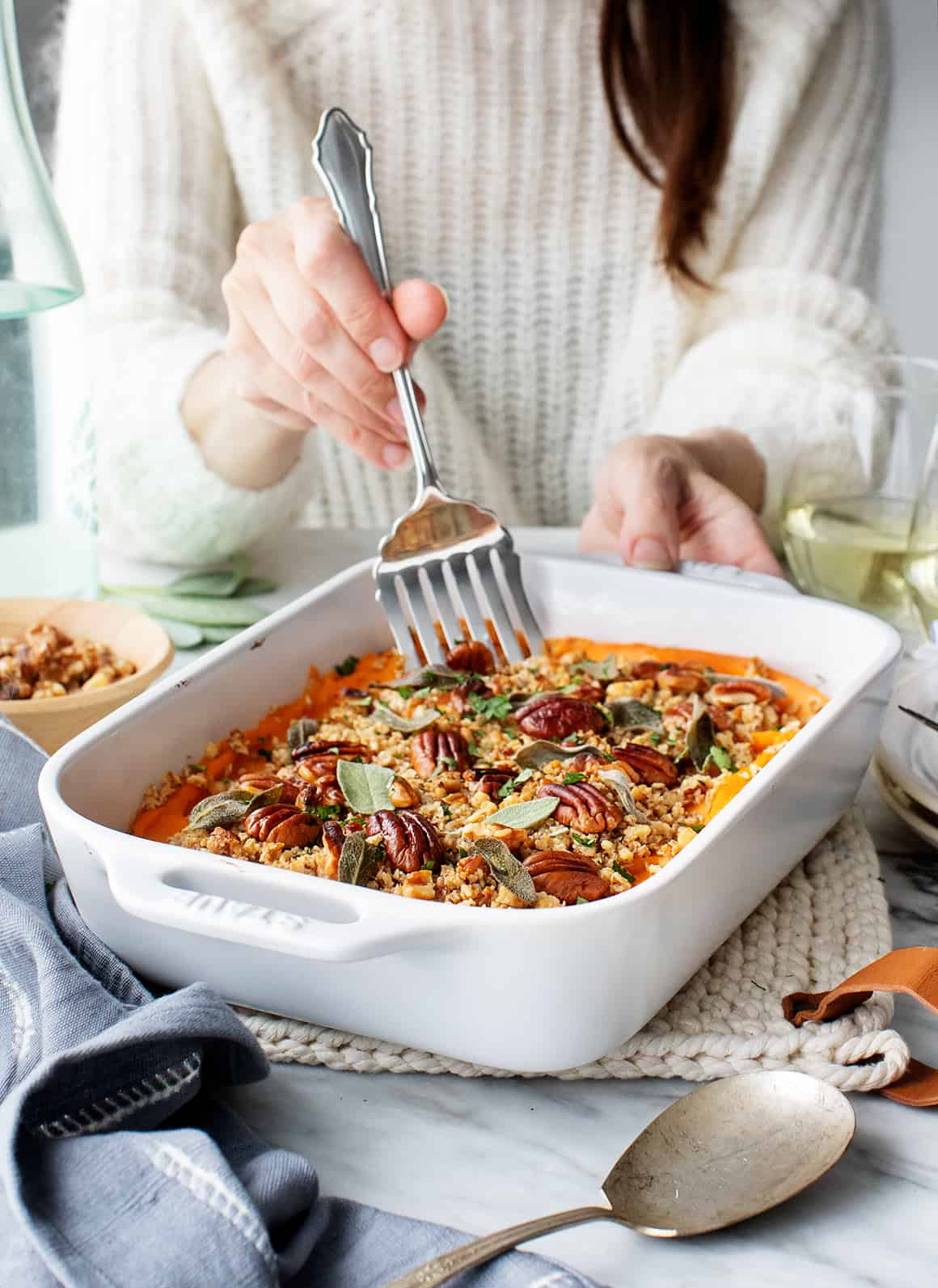 Kale & Olive Oil Vegan Mashed Potatoes
Flecked with kale and rosemary, these rustic mashed potatoes aren't conventional, but they're delicious nonetheless.
Cauliflower Parsnip Mash with Roasted Garlic
I love this mash's creamy, luscious texture, but my favorite part of it is its flavor. Thanks to the parsnips, roasted garlic, and olive oil, it's complex, rich, and nutty.
Traditional Baked Sweet Potato
Good Thanksgiving recipes don't have to be complicated! With crispy skins and smooth, sweet flesh, these easy baked sweet potatoes would be a delicious addition to your Thanksgiving menu.
Twice Baked Sweet Potatoes with Broccoli
The ultimate twice baked potato recipe! These guys are filled with a bright, lemony broccoli salad and a sprinkle of cheddar cheese, but it's the sweet potato rosemary cashew cream sauce that takes them over the top.
Stuffed Sweet Potatoes, Many Ways
These stuffed sweet potatoes are one of my all-time favorite Thanksgiving side dishes! They're fun, flavorful, and easy to put together. I especially like the Fall Harvest variation for a Thanksgiving feast.
Stuffing Thanksgiving Recipes
Thanksgiving Stuffing
Inspired by my mom's stuffing recipe, this hearty stuffing is made with crusty bread, fresh herbs, celery, onions, and mushrooms for an umami kick. Deliciously savory, it's always my favorite part of Thanksgiving dinner.
Butternut Squash & Leek Stuffing
If you want to make a stuffing recipe that's as pretty as it is delicious, this is the one for you! It's a vibrant, flavorful mix of roasted squash, purple onions, fresh herbs, cranberries, and bread. Yum!
Cornbread Stuffing
If having cornbread stuffing on your Thanksgiving table is a must, try this recipe for a fun twist! Mixed with poblanos and dried currants, it's delectably spicy and sweet.
Vegetable Thanksgiving Side Dishes
Roasted Brussels Sprouts
Crispy roasted Brussels sprouts are delicious on their own, but this zingy lemon Parmesan dressing makes them absolutely irresistible.
Green Bean Casserole
A fresher version of the Thanksgiving classic, this green bean casserole recipe includes lots of fresh green beans, crispy baked onions, and a rich, creamy homemade mushroom sauce. It's one of our new Thanksgiving favorites!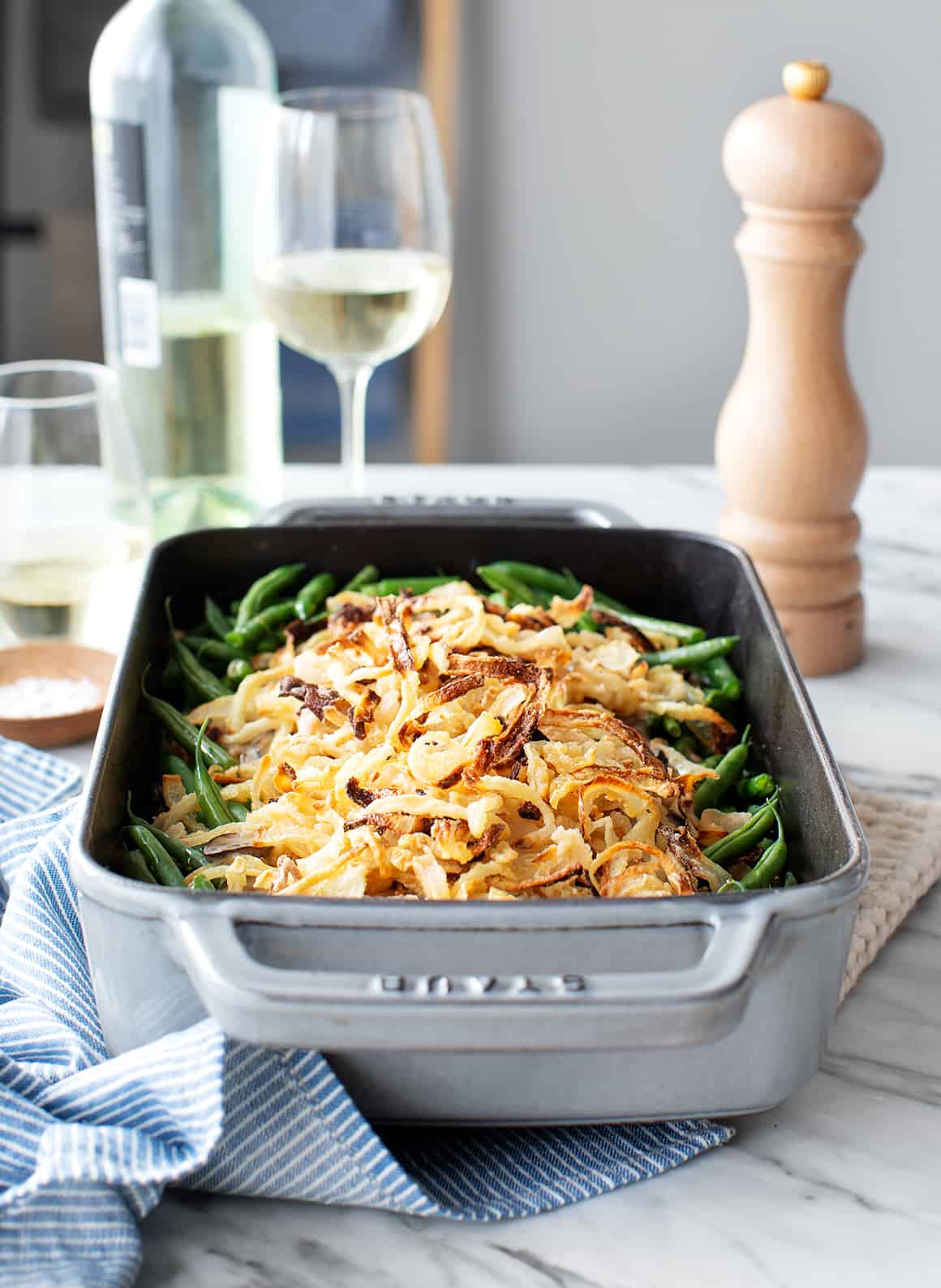 Creamed Spinach
This recipe is the perfect last-minute Thanksgiving side dish. You can make it in 15 minutes, and it's fresh, bright, and delicious. Use coconut milk to make it dairy-free!
Simple Roasted Beets with Citrus
The ultimate make-ahead Thanksgiving side dish! You can roast and marinate the beets up to 3 days before the big meal. Then, toss them with herbs, orange segments, and an extra squeeze of lemon when you're ready to eat.
Brussels Sprouts, 4 Simple Variations
If you want to make a surprising, creative Thanksgiving side dish, look no further than these roasted Brussels sprouts! These 4 variations all pack a punch of flavor, and they're all easy to put together. Just prep your sauce and toppings ahead of time, and toss them with the roasted sprouts at the last minute.
Simple Lemon Green Beans
Sometimes the simplest Thanksgiving side dishes are the best ones, and these easy, lemony green beans are here to prove it.
Read more: vegetarian sweet potato main dish recipes
Roasted Cauliflower
Dress up simple roasted cauliflower with lemon zest and fresh herbs, and it becomes a delectable Thanksgiving side dish! The cauliflower is good warm or at room temperature, so feel free to roast it up to a few hours in advance.
Balsamic Roasted Brussels Sprouts
A classic flavor combination! I like to toss my balsamic Brussels sprouts with nuts, grains, and cranberries to make a hearty salad, but they're also great on their own.
Squash Thanksgiving Side Dishes
Butternut Squash Hummus with Feta & Pomegranates
This Thanksgiving appetizer is always a hit! It's full of spiced butternut squash flavor, and pomegranates and feta make it a feast for the eyes as well as the stomach.
Roasted Delicata Squash with Apples & Sage
This recipe falls into my favorite category of Thanksgiving side dishes: those that showcase fall produce at its finest. It's a delicious, sweet and savory mix of squash, apples, kale, and cozy fresh herbs.
Maple Roasted Acorn Squash
Roasted with maple syrup, olive oil, herbs, and salt and pepper, this acorn squash is a simple, elegant Thanksgiving side dish.
Acorn Squash with Chickpeas & Chimichurri
Loaded with warm-spiced chickpeas, zingy chimichurri, and a tangy yogurt sauce, this hearty stuffed acorn squash could double as a main or side dish.
Quinoa Salad Stuffed Acorn Squash
This bright stuffed squash is piled high with a super fresh spinach and quinoa salad. Try serving it with tahini sauce for a creamy, nutty finishing touch!
Vegetarian Stuffed Acorn Squash
A fun Tex-Mex spin on stuffed acorn squash! The spiced quinoa, avocado, and black bean filling contrasts perfectly with the sweet roasted squash.
Roasted Delicata Squash with Creamy Blue Cheese
If you love making Thanksgiving recipes ahead of time, this roasted delicata salad is for you. The sweet, caramelized squash is mixed with tangy marinated cabbage, sweet currants, and a rich, creamy blue cheese dressing. Prep the components ahead of time, and plate them together at the last minute.
Roasted Butternut Squash
An easy, last-minute side dish that doesn't skimp on flavor! You only need olive oil, salt, pepper, and a sprinkle of herbs to make simple roasted butternut squash a Thanksgiving-worthy side dish.
Salad Thanksgiving Side Dishes
Kale Salad with Carrot Ginger Dressing
Add some color to your Thanksgiving table with this rainbow kale salad! You can toss the whole thing together up to two days in advance – just save the avocado for the last minute.
Shredded Brussels Sprout Salad
I bring this salad to my family's Thanksgiving dinner every year. It has 8 ingredients, it's lemony and bright, and it keeps well if you make it ahead of time. What's not to love?
Spiced Butternut Squash Salad
The star of this spiced squash salad is the dressing. It's a creamy blend of cumin, lemon, apple cider vinegar, and a sweet Medjool date!
Roasted Delicata Squash Kale Salad
A nutty, hearty mix of farro, roasted chickpeas, squash, kale, and apples, this salad is fall in a bowl!
Best Broccoli Salad
This recipe only gets better if you make it ahead of time. Toss the broccoli, onion, and cranberries in the lightly creamy, tangy dressing, and add the smoky roasted nuts right before you eat.
Roasted Cauliflower Salad
Packed with dried apricots, pickled onions, olives, and arugula, this salad is the perfect mix of sweet, briny, and tangy flavors.
Arugula Fennel Salad
Read more: brown rice vegetarian main dish recipe
Creamy avocado, crunchy walnuts, and crisp shaved veggies elevate this simple, bright arugula salad.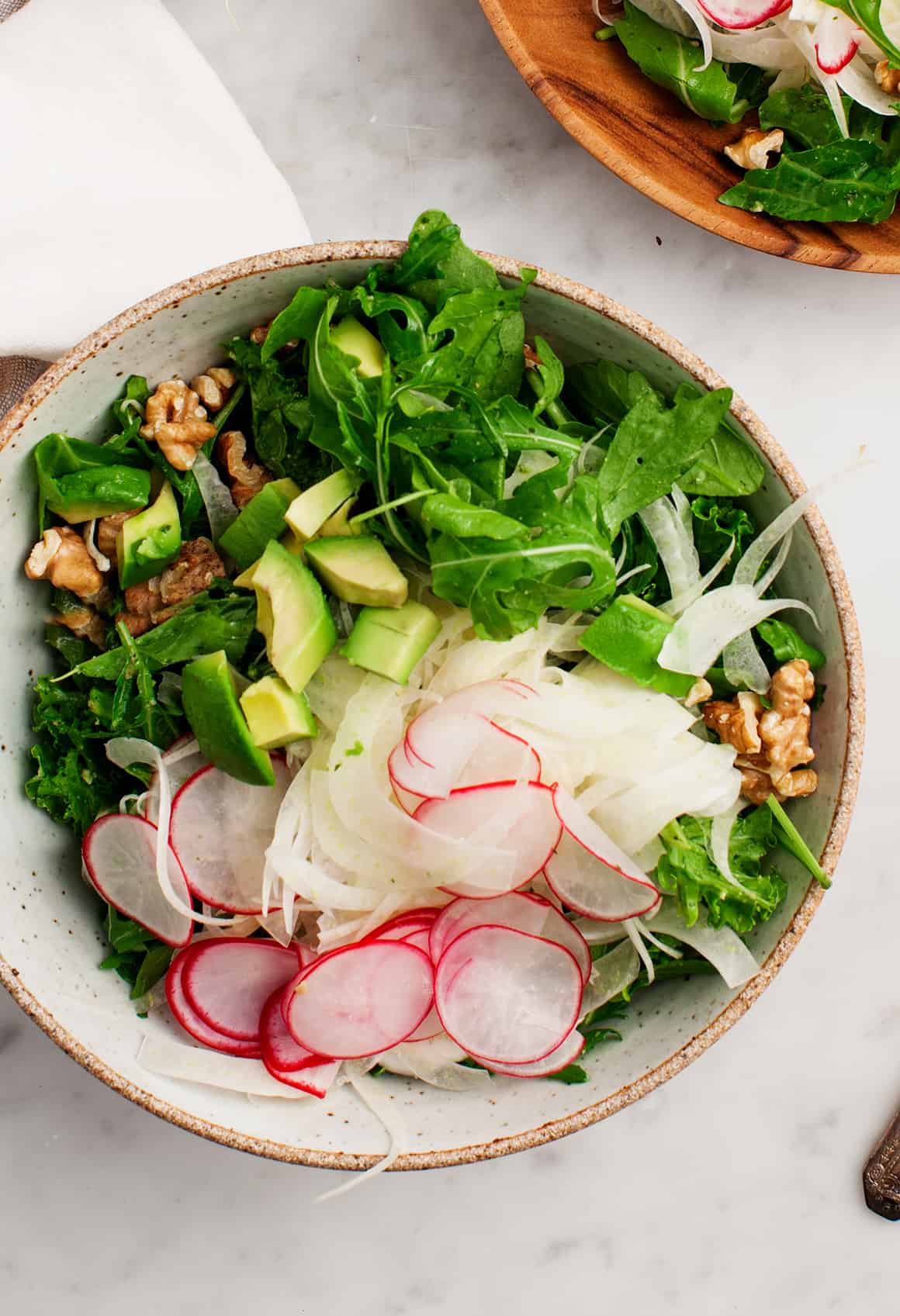 Harvest Haven Green Salad
If you love serving a green salad at Thanksgiving dinner, make this recipe! It's fresh, flavorful, and simple to toss together.
Napa Cabbage Salad
This salad is a delicious jumble of crispy, creamy, nutty, sweet, and tangy components. Tossed in a miso citrus dressing, it holds up well if you make it ahead of time. Just save the avocado until you're ready to eat!
Kale Avocado Salad
A luscious lemon avocado dressing and fresh basil pack this hearty salad with amazing bright flavor.
Soup Thanksgiving Recipes
Butternut Squash Soup
Ginger, rosemary, and sage infuse this creamy butternut squash soup with autumn flavor. But most importantly, it will make your kitchen smell amazing!
Creamy Roasted Cauliflower Soup
This yummy savory soup comes together in two easy steps: just roast and blend! Totally dairy-free, this soup gets its creamy texture from the cauliflower itself.
Carrot Ginger Soup
You only need 7 ingredients to make this refreshing, light autumn soup! Top it with a swirl of pesto for extra herbaceous flavor.
Cream of Mushroom Soup
This cream of mushroom soup is too good to hide in a green bean casserole! Savory, tangy, and rich, it's a recipe that deserves to be enjoyed on its own.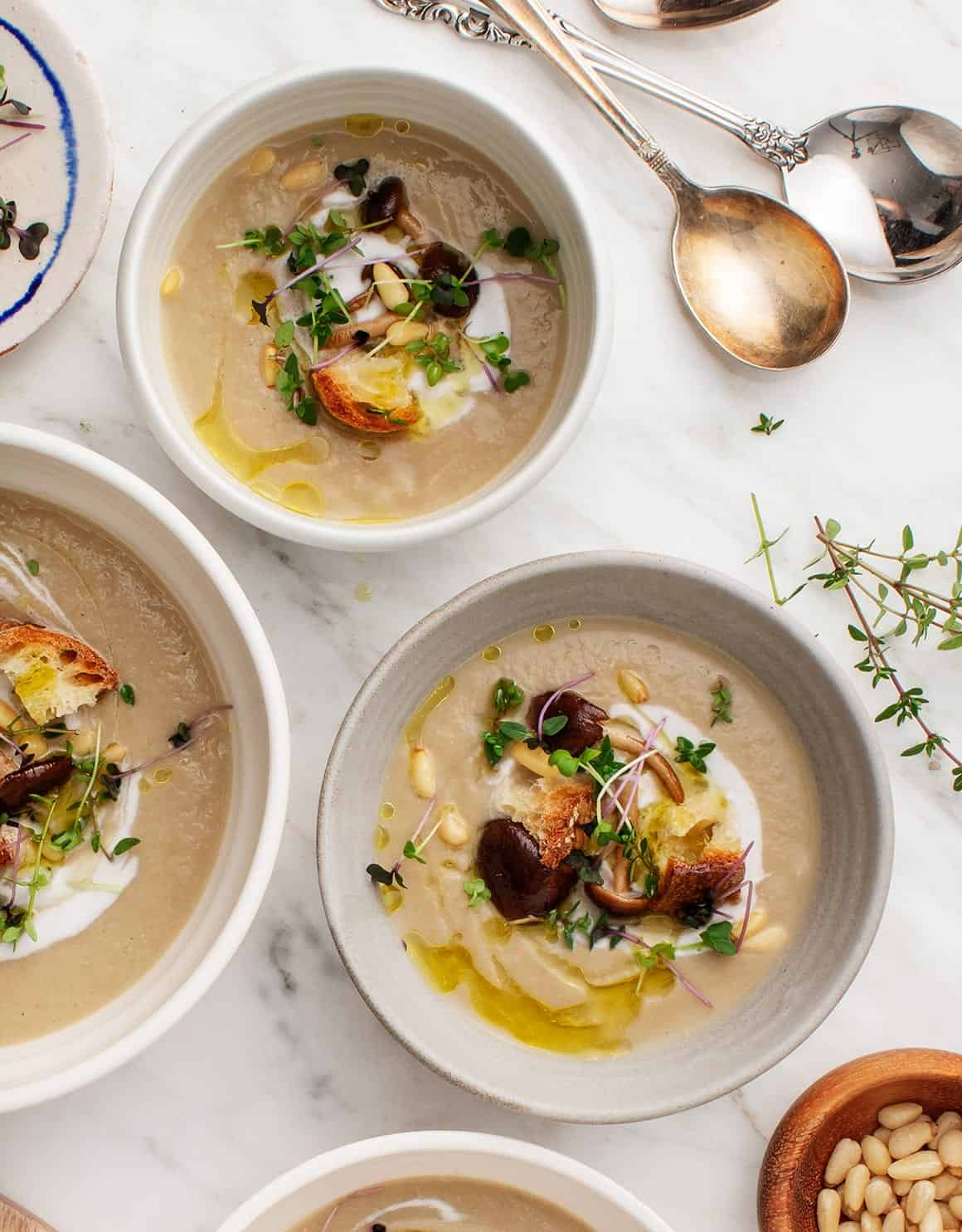 Wild Rice Soup
Wild rice is a Thanksgiving staple, and it shines in this lightly creamy soup. Along with the nutty rice, aromatic veggies, herbs, miso, and lemon round out its tangy, crave-worthy flavor.
Red Curry Squash Soup
This rich squash soup is bursting with warm curry flavor. It's definitely one of those Thanksgiving side dishes that's better on the second (or even third) day, so do yourself a favor and make it in advance!
Grain Thanksgiving Side Dishes
Herbed Farro
Nutty, lemony, and fresh, this super simple side dish packs a punch of flavor. Plus, it's a great one to make ahead of time!
Farmhouse Farro Salad
Curls of carrots, crisp apples, toasty roasted sweet potatoes, and fresh greens accent the hearty farro in this delicious grain salad.
Buckwheat Cranberry Avocado Salad
A grain salad that's gluten-free! Filled with diced apples and dried cranberries, it's perfect for Thanksgiving Day.
Bread Thanksgiving Side Dishes
Maple Rosemary Cornbread Muffins
Seasoned with rosemary, these muffins are at home alongside classic Thanksgiving side dishes like mashed potatoes and stuffing.
Spicy Chipotle Cornbread
Chopped scallions and whole corn kernels give this smoky, spicy cornbread a yummy crunch.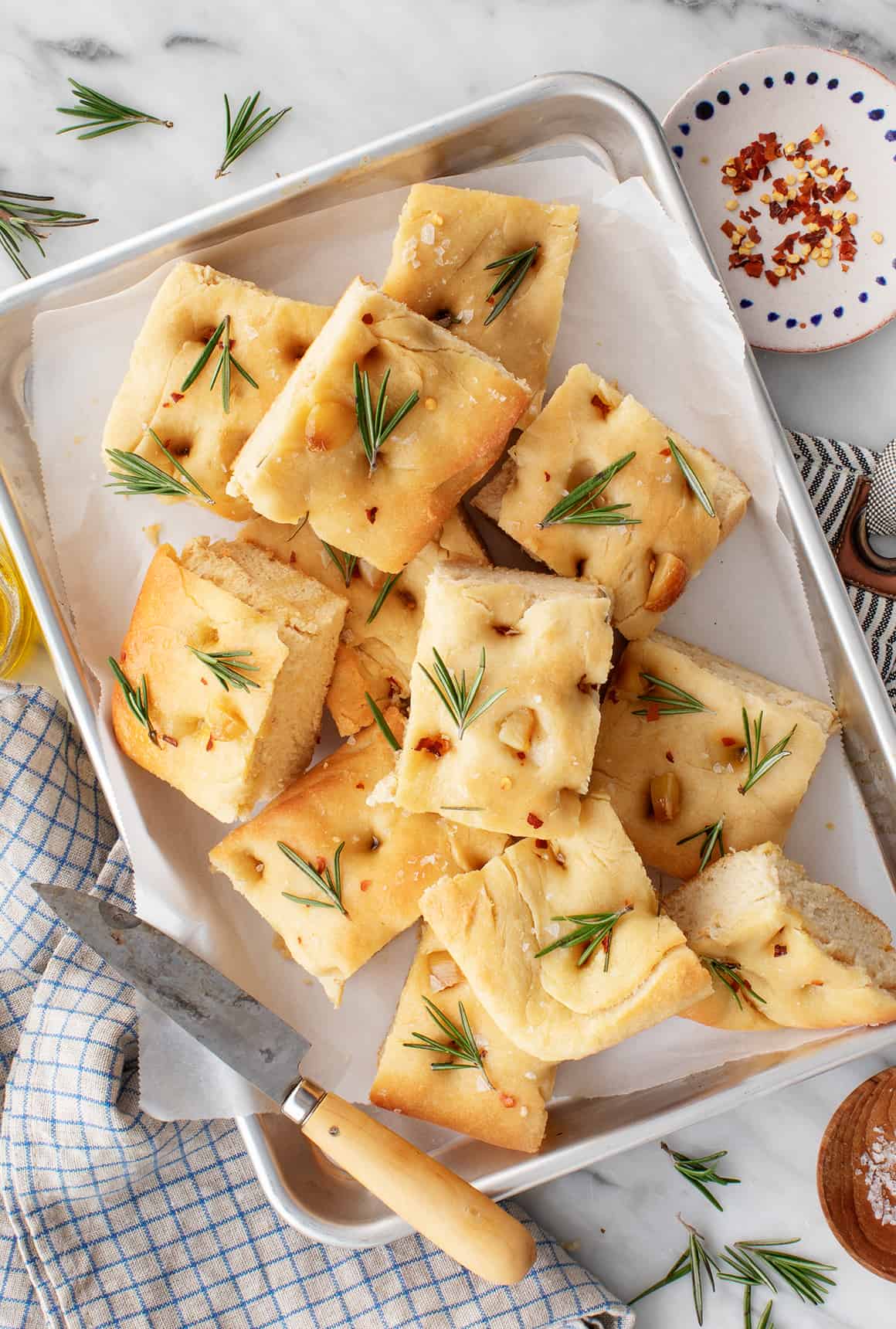 Focaccia with Rosemary
Skip the dinner rolls this year and make homemade focaccia instead!
Pumpkin Spiced Corn Muffins
Leftover pumpkin puree from making pie? Use it in these spiced corn muffins!
Read more: best baked vegetarian dish with soy sauce