Grilling season is upon us again, and for some, it never left. When it comes to what to grill, it's hard to beat a perfectly-seasoned steak cooked to just the right temperature. When it comes to choosing the best cuts of steak to grill, we all know the heavy hitters. Filet mignon, strip steak, ribeye, and sirloin are some of the most popular cuts you'll find in the grocery store or your favorite steakhouse.
Related Guides
Best Charcoal Grills
Best Portable Grills
Best Grilling Accessories
But if looking to impress your friends with some eclectic yet delicious beef cuts at your grill this spring or summer, you'll need to visit a local butcher (or one online). Uncommon beef cuts aren't actually rare because they exist in every cow.
Reading: Best cuts of meat to grill
There are a few reasons we don't see these lesser-known cuts in our local grocery store. One reason is that they call it something else. A flank steak is often called a London Broil, and a pichana is usually a top sirloin (cap).
Another reason is that most people aren't familiar with these cuts, so they don't purchase them because they are unsure how to cook them or if they are even a good cut. Because of this, grocers often repurpose these cuts into more recognizable things like pre-skewered kabobs or fajita meat.
Finally, you may not have the option to buy these cuts at your local grocery store because the butcher department doesn't order every primal cut in an effort to reduce costs. Most recognizable steaks come from the rib and loin primal cuts of the cow, then are broken down into the sub-primal cuts (ribeye, filet mignon, sirloin, etc.). However, you can find some excellent pieces of meat in cheaper primal cuts like the flank, chuck, and round cuts.
Read more: Pellet-Grill Smoked Ribs
So sit back and try not to get too hungry as we go over these lesser-known beef cuts for your next steak-grilling session.
Ribeye Cap (Spinalis Dorsi or Deckle Steak)
If you've had a ribeye, you've had a taste of the ribeye cap. It's that thin section on the outer part of the steak that is unbelievably tender. The ribeye cap steak is created when a butcher removes it from the entire rib primal cut. It's hands down the most flavorful and tender piece of meat you can find. It's like if the filet mignon and ribeye has a baby. How it's cooked and eaten varies on preference. It's naturally a long, thin piece of meat. It can be left in that form and flashed on high heat on both sides. The other option is to roll it up and truss the meat together. When you do this, cooking it like a filet is best. This cut of meat is hard to find (and expensive) because when removed, you then have ribeye filets, which are not as valuable as the entire ribeye.
Hanger Steak (Butcher's Steak of Hanging Tenderloin)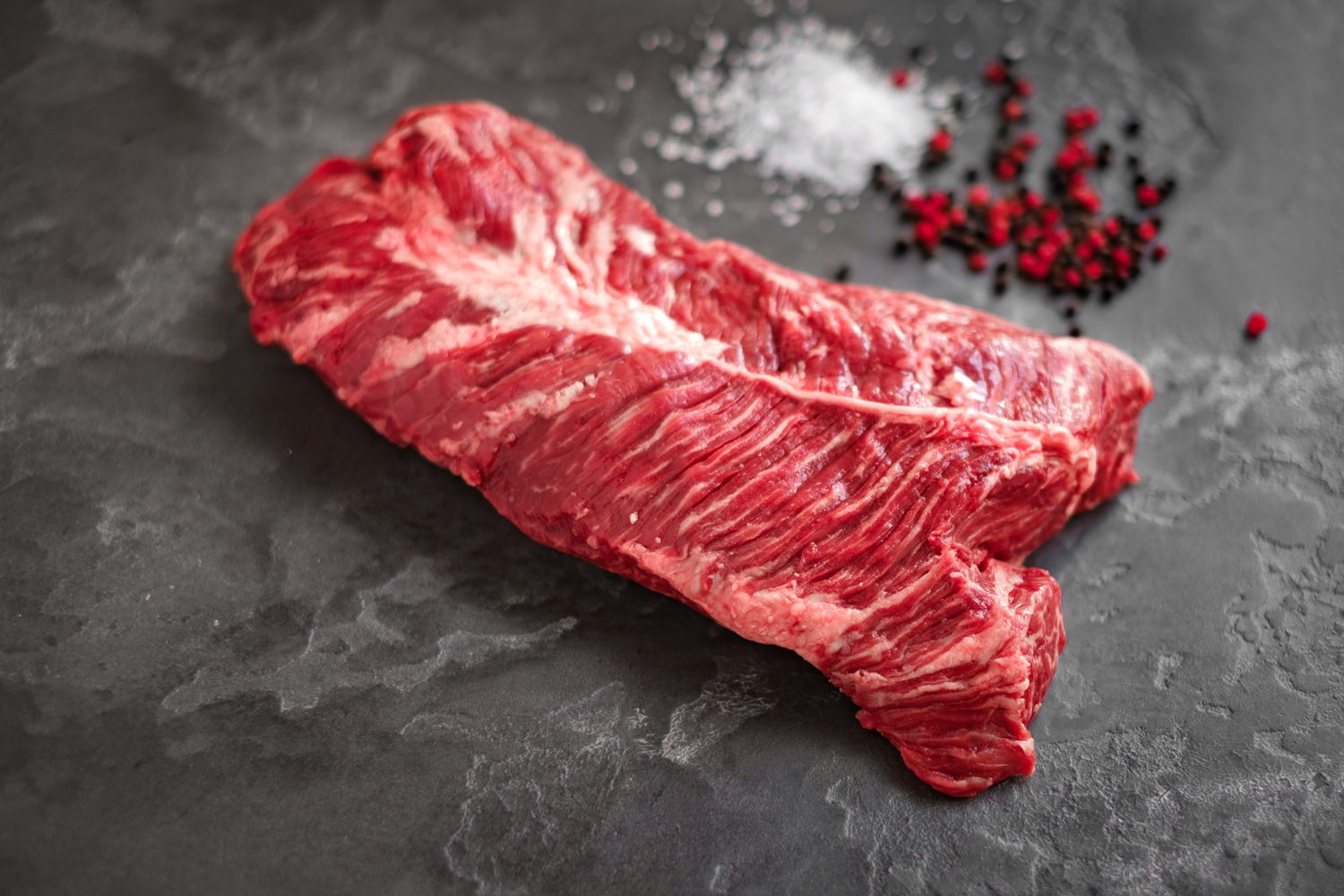 The hanger steak comes from the short plate or the belly of the cow. Think of how tender and flavorful pork belly is, then translate that to beef. Before people got the idea to sell the ribeye cap, the hanger steak was one of the cow's most coveted parts. That's why it's also called butcher's steak, because butcher's liked to put these aside for themselves. You'll want to cook this similar to that of a filet, searing first, then finishing on indirect heat. Because of its long shape, you'll want to make sure that you don't overcook the thinner end pieces. But, even if you do, they'll still be delicious.
Outside Skirt
Also, the outside skirt steak is one of two skirt cuts (the inside skirt being less desired) coming from the short plate. Outside skirt steaks are long and thin, so you're going to want to grill them over high heat, turning frequently for 3-5 minutes depending on thickness. Outside skirts are great for rubbing down with your favorite seasonings and searing heavily. If you've ever ordered fajitas at a Mexican restaurant, you've probably enjoyed outside skirt steak.
Flank Steak (London Broil)
The flank, or London Broil, is the only steak cut from the cow's flank section (the cow's abs). This is a very lean cut of meat, so allowing it to tenderize in a marinade overnight isn't the worst idea. Since the cut is long and thin, grilling it on high heat, a few minutes per side is best. You can also get creative and braise a flank steak in a cast iron or dutch oven on the grill over low heat if you're trying to enjoy the nice weather. Flank steak is an affordable option for serving large groups.
Teres Major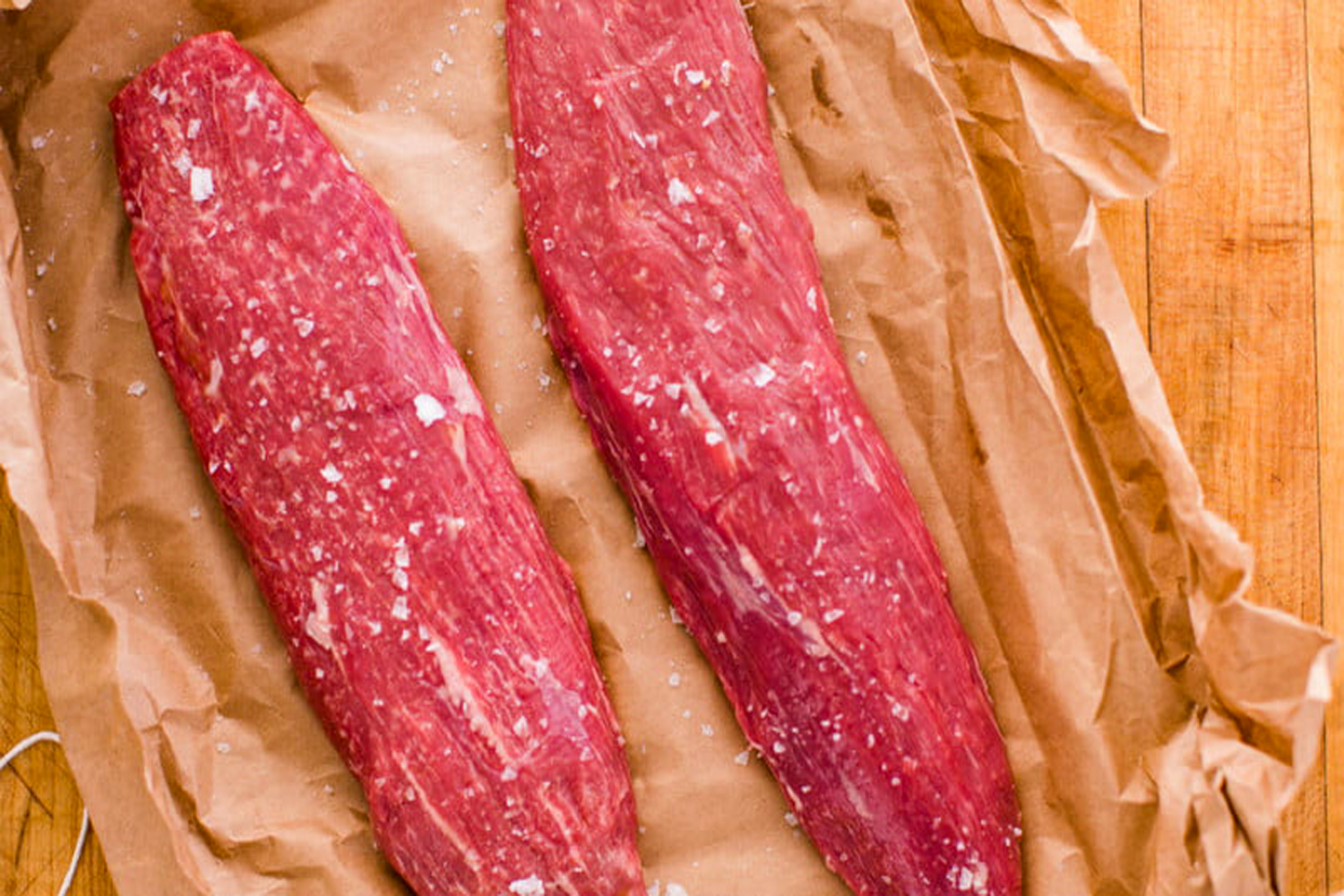 Read more: Cajun Grilled Alligator with Comeback Sauce | Family Cuisine
Teres major comes from the cow's chuck portion and is often considered the "poor man's tenderloin." Because it comes from the shoulder, where most of the meat is tougher and known for slow cooking, this steak is much more affordable. Restaurants use the teres major as a more reasonably priced alternative to filet mignon. You'll want to cook these steaks the same way as you would a filet, by giving it a heavy sear in the beginning then moving it to lower (indirect) heat until the middle reaches a warm mid-rare.
Denver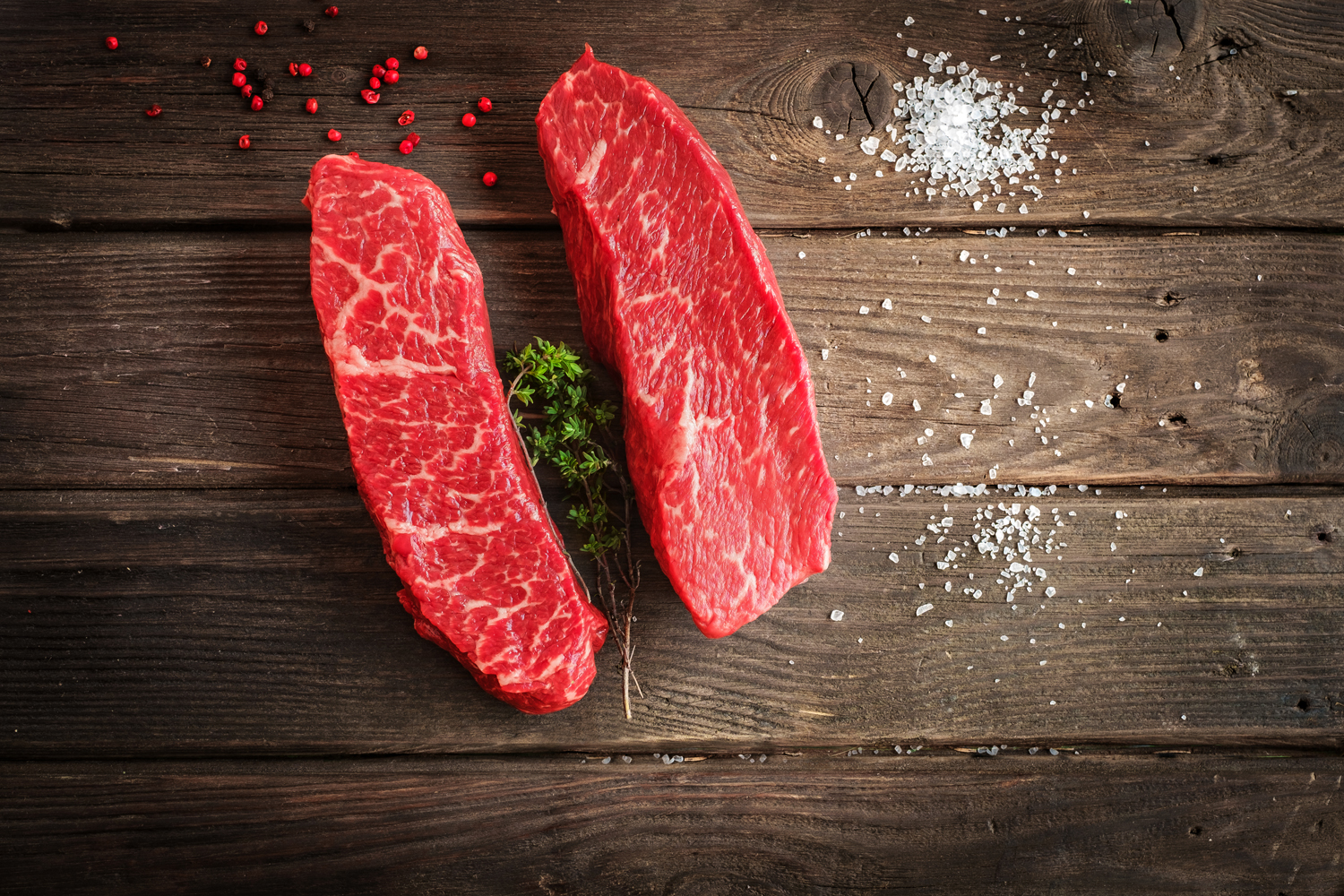 The Denver cut is another hidden gem inside the primal chuck cut. It's right under the cow's shoulder blade, so it has a great combination of lean muscle firmness and fatty marbleization. This steak is super-tender but not as thick as a filet. The best way to cook this cut is to flash it on very high heat on both sides for about a minute, depending on thickness.
Chuck Eye (Delmonico)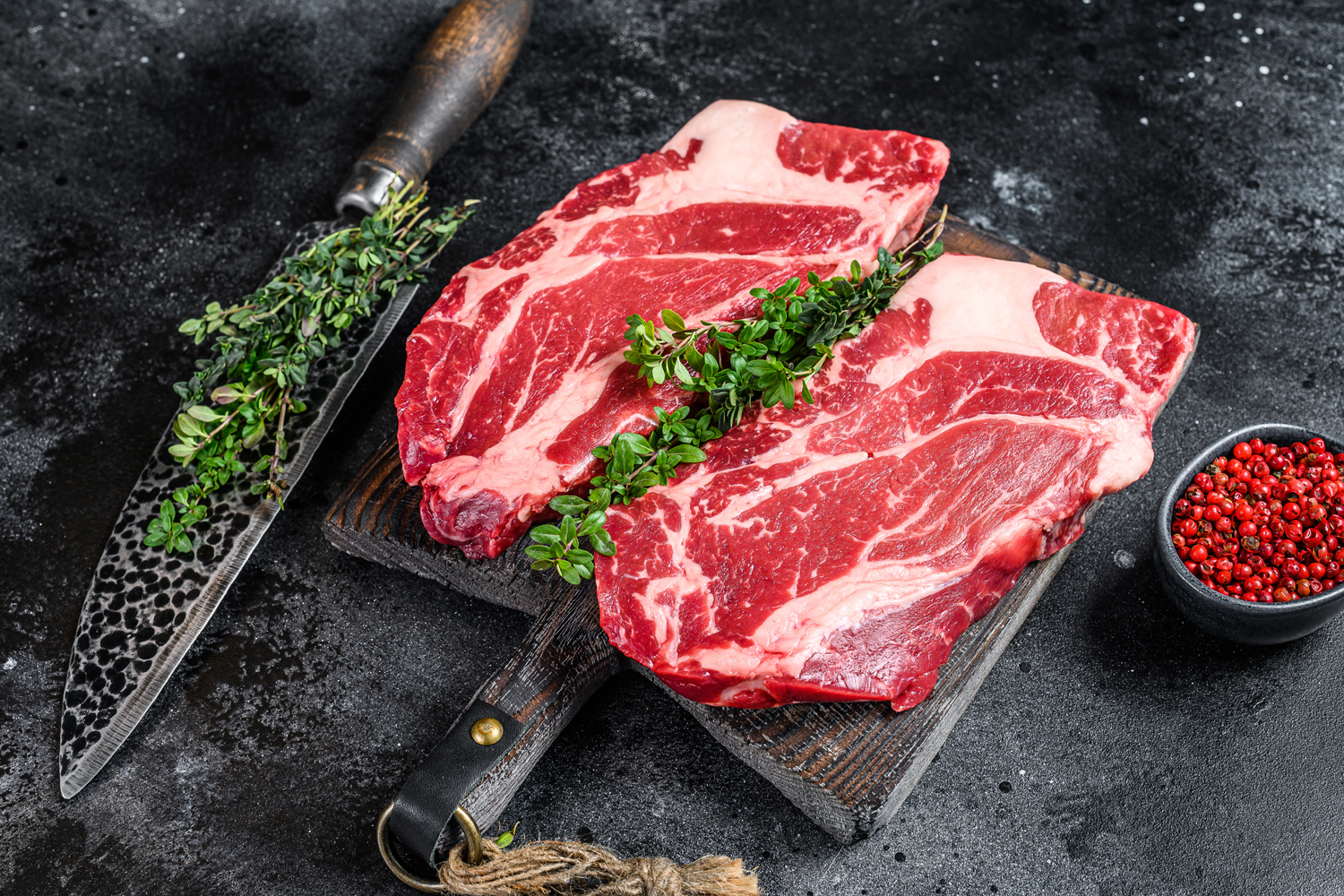 Rounding out the list of great steaks from the chuck region of the cow is the chuck eye. This steak is sometimes referred to as a Delmonico because a famous NY steakhouse (still in operation) made it popular in the 1800s. It's also known as the poor man's ribeye due to its terrific marbleization. Finding these cuts can be touch as there are only two per chuck roll. The best way to cook these bad boys is the same way as a ribeye; high-heat for about two to three minutes on each side, depending on thickness.
Tri-Tip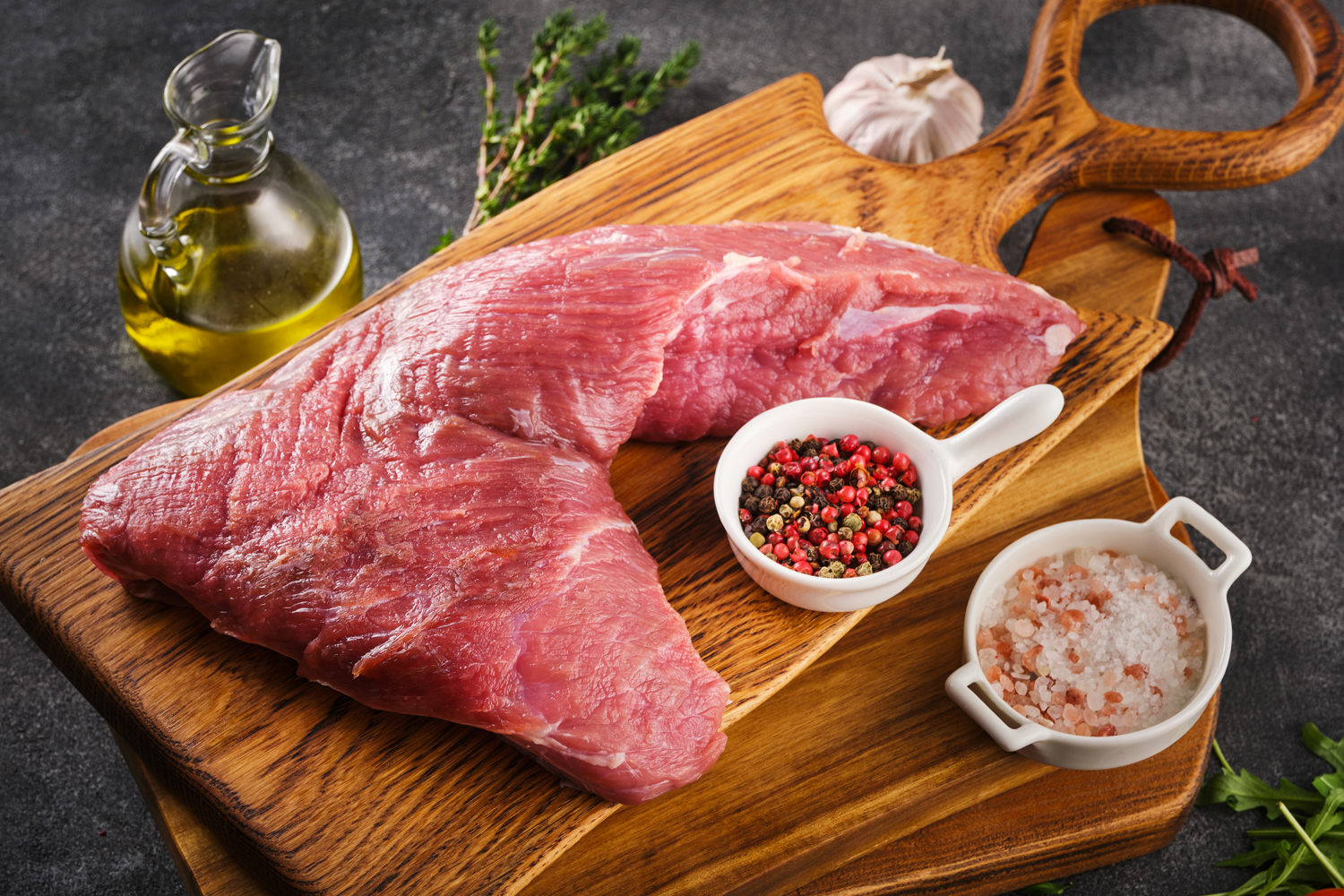 Tri-tip steak is cut from a tri-tip roast, which is a small, triangular cut from the sirloin. This lean cut of meat was popularized in the town of Santa Maria, California, and is perfect for a slow and low reverse sear in your grill or smoker.
Picanha (Sirloin Cap or Culotte Steak)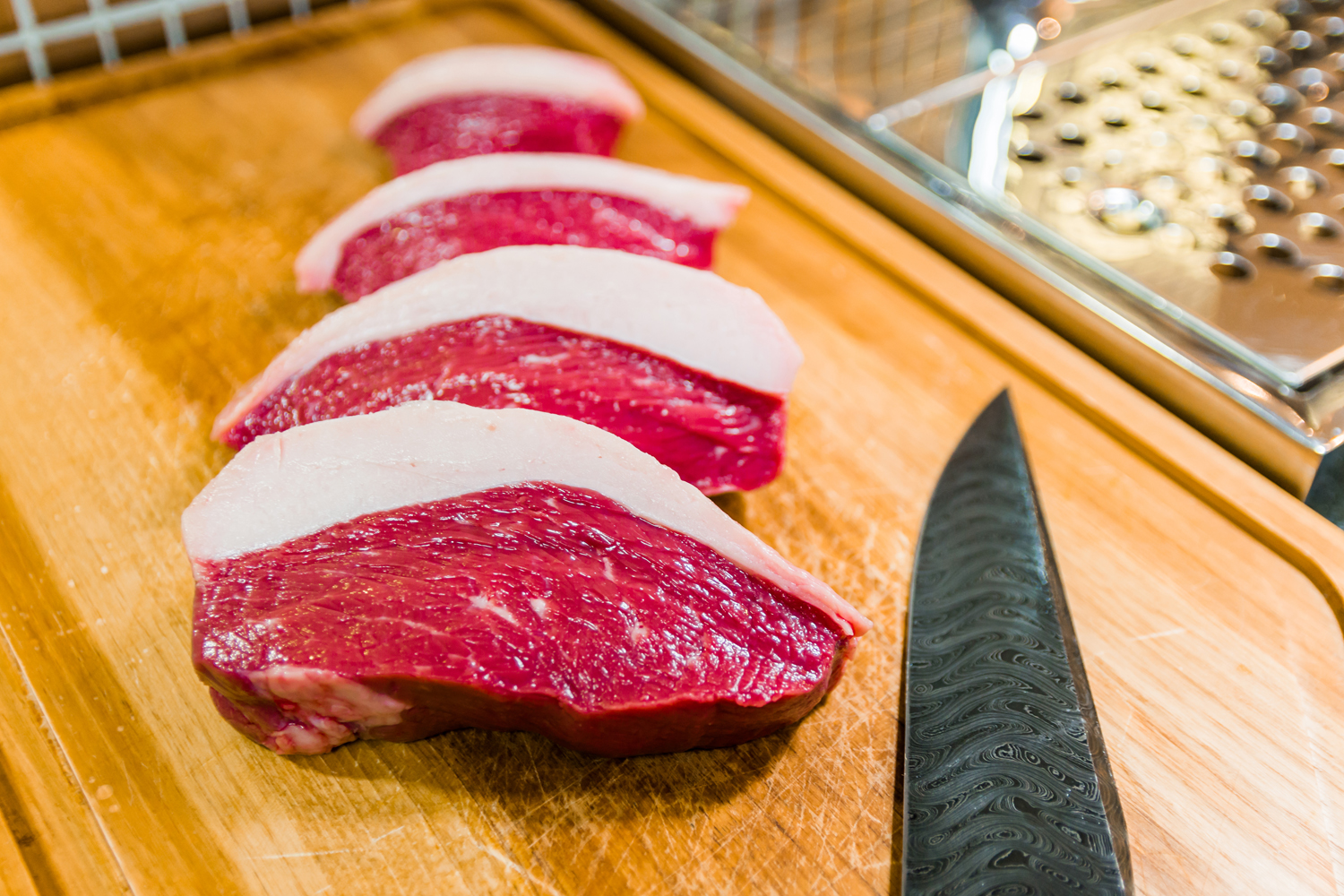 The picanha is a tender and supremely flavorful piece of meat cut from the sirloin section's top. It is very popular in Brazil because it lends itself well to their open-flame grilling methods. It has a great blend of fat and lean muscle. High flame and heat is a perfect grilling method for this steak
If you're looking to experiment more on the grill, why not try grilling oysters or octopus?
Read more: The top 14 roasting pumpkin in the oven
Editors' Recommendations
Your Guide to Getting Enough Fiber in Your Diet
The Best Food Shows to Binge on Netflix Right Now
The Best Coffee Beans to Buy in 2022: 15 of Our Favorite Picks
The 25 Best Restaurants in America to Try in 2022
The Wildest and Weirdest Restaurants in the World (And Hong Kong's Floating Restaurant Sinks)
For more information, please see more information about Best cuts of meat to grill
Source: https://www.themanual.com/food-and-drink/best-beef-cuts-of-meat-for-grilling/