The best Chicken Marinade ever! This marinade produces so much flavor and keeps the chicken incredibly moist and outrageously delicious! This easy chicken marinade recipe is sure to become a staple in your kitchen. Great for grilling and baking!
Grilling tonight? Make sure to try my steak marinade and grilled potatoes too!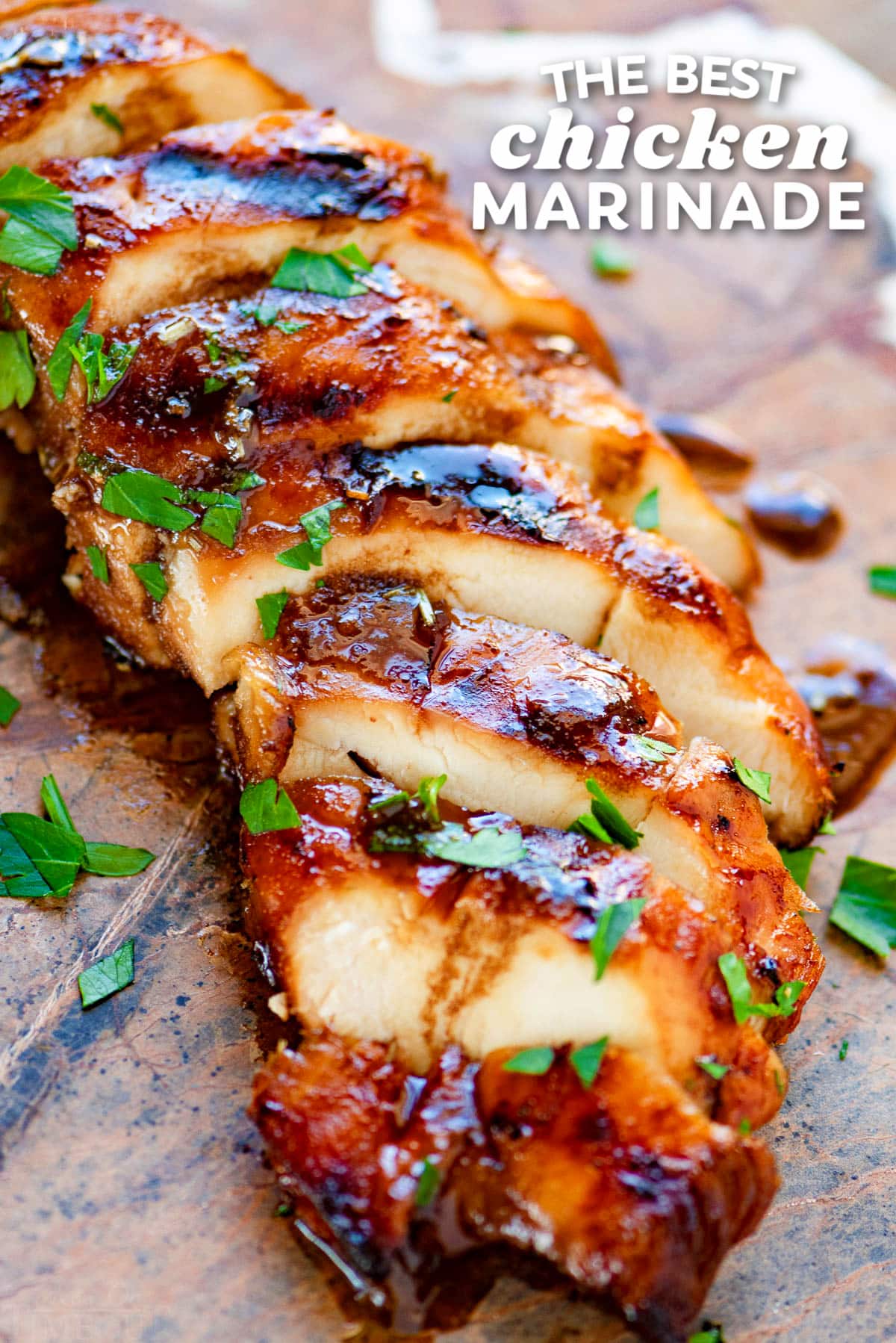 Best Chicken Marinade Recipe
For many years now I have been perfecting my chicken marinade recipe and it's finally exactly what I want. I love this easy recipe because it quickly transforms an ordinary chicken breast (or any other cut of chicken) into something extraordinarily delicious – just in time for dinner.
It really is the BEST chicken marinade I've ever had and I'm confident you're going to love it as much as we do.
Easy Chicken Breast Marinade
I keep chicken breasts on hand at all times because there is just SOO much you can do with a chicken breast…(Make sure to check out my book for ONE HUNDRED chicken recipes!)
Having a good grilled chicken breast marinade on hand is essential if you live in a hot area like I do. It's a quick, no-brainer dinner option that we rely on several times each month.
Let me be clear, this is not to say that this marinade won't work on other cuts of chicken. It most certainly does and is insanely delicious so use what you have on hand.
One of our other favorite ways is to use this as a chicken thigh marinade or even drumsticks. It really will work for any piece of chicken. (I've had lots of reader write in saying it's also delicious with veggies, pork and beef!)
What To Serve With Grilled Chicken
Since we grill multiple times a week, I've become quite an expert at quickly whipping up one or two side dishes that pair perfectly with grilled chicken. Here are some of our favorites:
Fruit Salad
Grape Salad
Creamy Cucumber Salad
Twice Baked Potato Casserole
The Best Coleslaw Recipe
Grilled Potatoes
Easy Baked Sweet Potato (How To Bake Sweet Potatoes)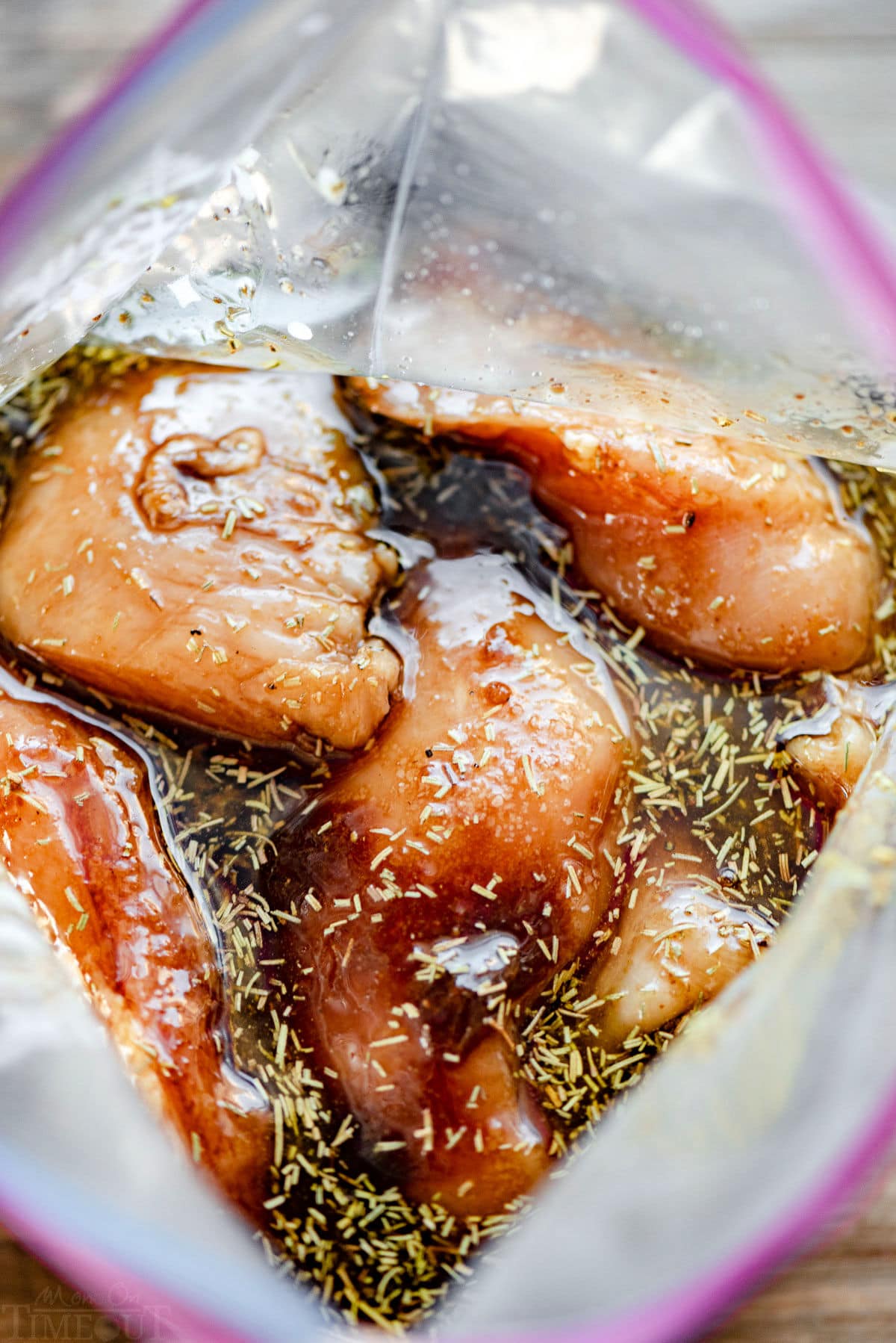 Grilled Chicken Marinade
This is really my very favorite grilled chicken marinade. I love to make up a big batch of grilled chicken and this recipe is great for that. It makes enough marinade for about 6 large chicken breasts or 3 to 4 pounds of chicken pieces.
Chicken Marinade Ingredients
While the list looks long, most if not all of these ingredients will likely be in your pantry. What we're doing here is just building layers of flavor in this easy marinade. Let's take a quick look at what you'll need:
extra virgin olive oil – this is the base of the marinade and keeps the chicken so juicy and moist.
balsamic vinegar – a balsamic chicken marinade is my very favorite. It is definitely one of the key ingredients in this recipe and adds loads of flavor.
soy sauce – I like to use low sodium.
Worcestershire sauce – so many flavor in this ingredient, it's a must for this marinade.
lemon juice – fresh is best for flavor but you can use bottled if you need to.
brown sugar – I have lots of readers that reduce or even eliminate the brown sugar but I personally love it in this recipe.
dried rosemary – a little herbaceous flavor is always nice to round out a marinade.
Dijon mustard – or Spicy Brown mustard or even plain yellow mustard will work in a pinch.
salt and ground black pepper – for seasoning.
garlic powder – I prefer garlic powder instead of fresh garlic because the fresh garlic will burn on the grill.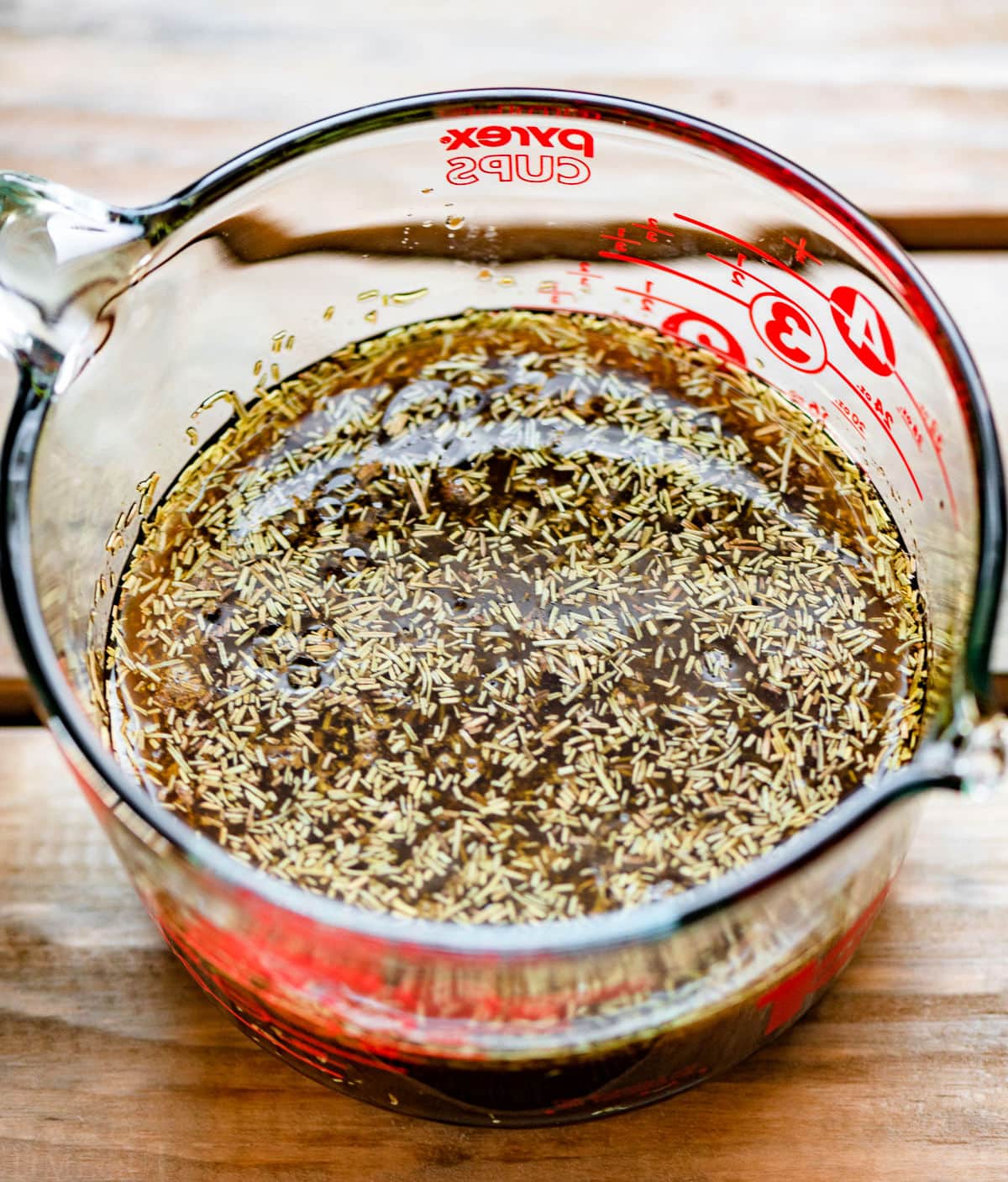 How To Make Chicken Marinade
This easy marinade comes together in just minutes!
Prepare marinade. Combine all ingredients in a large mixing bowl and whisk together. Cheater method: put them straight into a large ziploc bag that will also be used for marinating the chicken.
Reserve. Remove a half a cup of marinade and reserve for basting the chicken later.
Marinate Chicken. Place chicken in a large resealable plastic bag and pour marinade over the top. Close securely and gently massage marinade into breasts. Marinate for at least 30 minutes and up to 24 hours.
Cooking Methods
Marinated chicken can be cooked on the grill, in the oven or on the stovetop. Here are my tips for cooking it best:
FAQs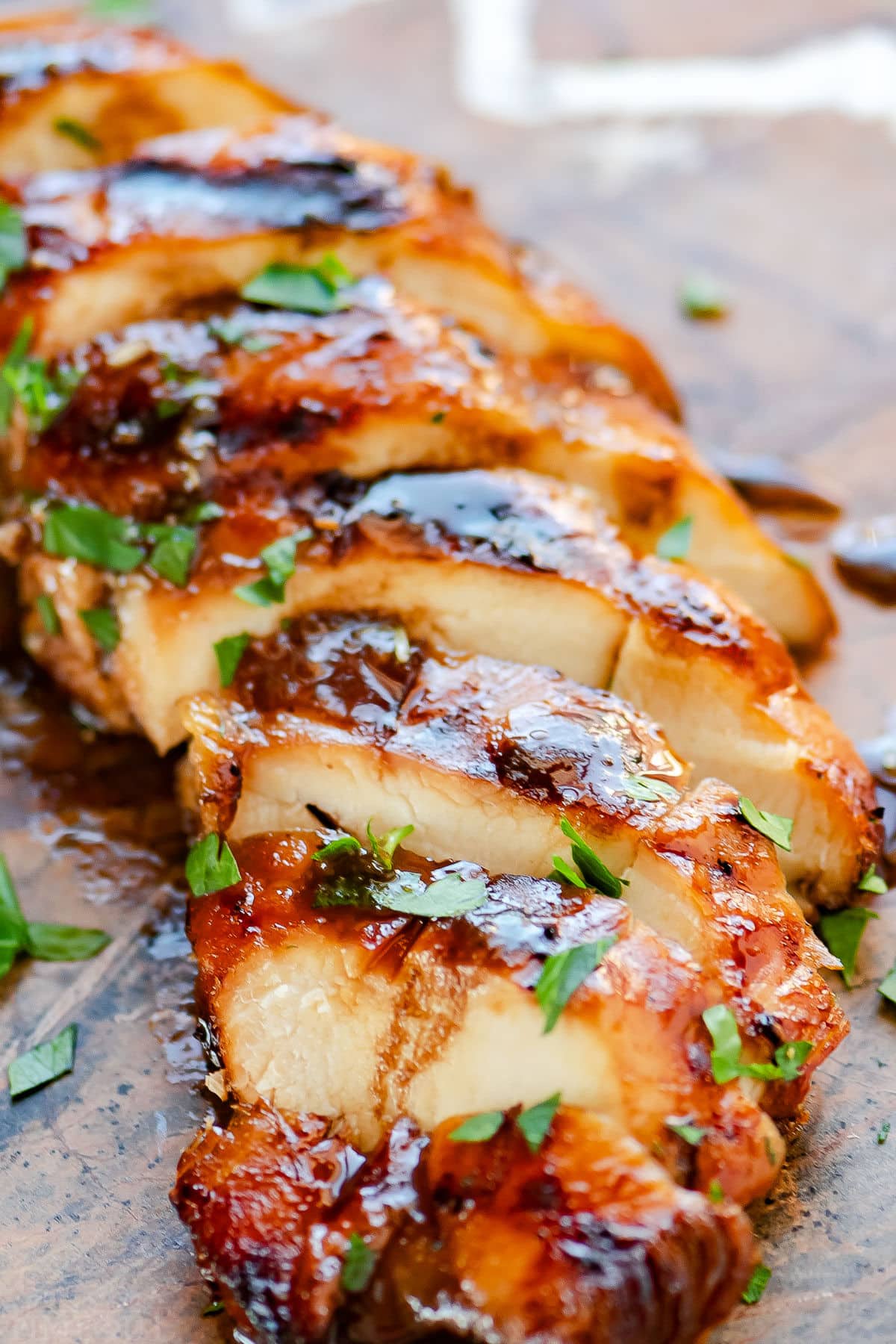 More Chicken Recipes
Homemade Chicken Nuggets
Chicken Enchilada Soup
Chicken Piccata – Ready In 20 Minutes!
The BEST Chicken Salad
Chicken Broccoli Rice Casserole
Air Fryer Teriyaki Chicken
Greek Chicken – A Sheet Pan Dinner
How to Make the Best Chicken Marinade
For more information please see the list of Best chicken marinade for the grill
Detail: 🔗