Good food, quality wine, and an unbeatable menu are three of the things that make Greek islands worth visiting. To be fair, you can find good food on all the islands, with the offering of anything from traditional meals to European and continental delicacies. However, we've selected these islands for foodies, based on the rich menu list and quality of presentation. Enjoy.
Crete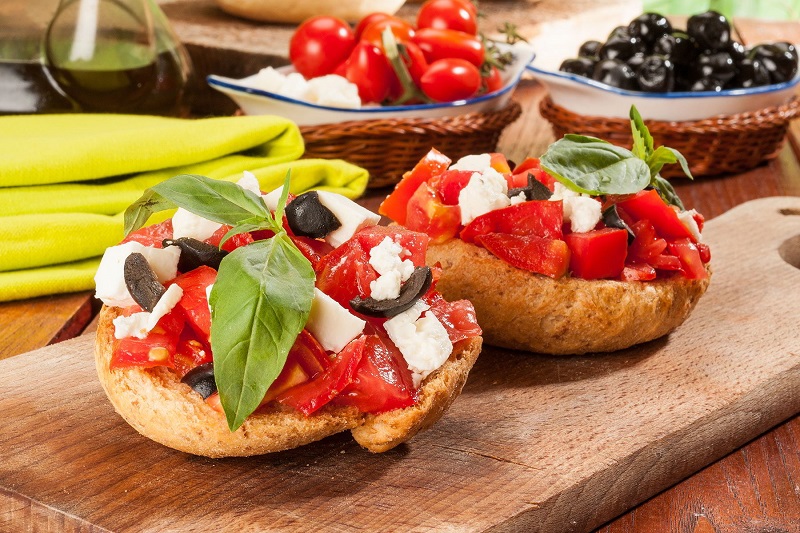 Source: Link
When it comes to good food the island of Crete usually first comes to mind. There is so much for you to taste here so just relax and enjoy yourself. You can go for the Dakos salad made with hard bread or the Gamopilafo, which is rice famous at weddings. Cretan cheese is also amazing, and they're available in several varieties. One of the best is the anthotiro, which is made from goat milk and is usually soft and white. You should also try Lamb with stamnagathi or Apaki – smoked pork.
Sifnos
Source: Link
Another great place to meet brilliant chefs and taste good food you've never tasted before. Some of the best foods you must try when you get to this island caper salad, Local cheeses like ximomizithra and chloromanoura, and orange and anise biscuit. Some of the best restaurants on the island are Apolonia, Alpha 3, drimoni, Camaron, and cayenne restaurant art gallery.
Santorini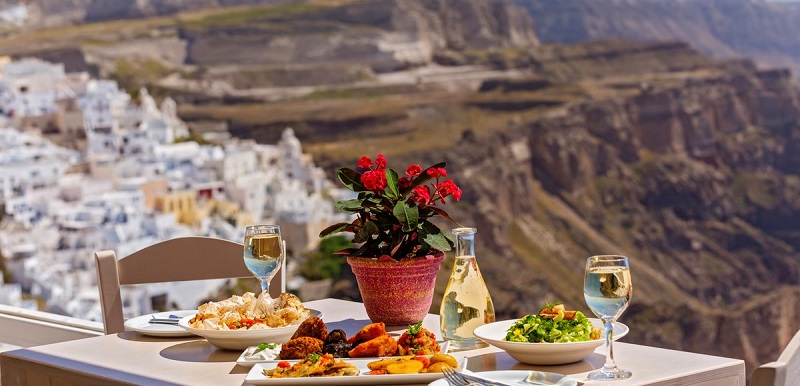 Source: Link
You can't list Greek islands with good food without mentioning Santorini. Everything here is good, including the food, drinks, and delicious cocktails. Top food to taste in Santorini is Cherry tomatoes, chloro cheese made from goat milk, roasted lamb, spinach pie, and fava. Some of the best restaurants in Santorini you should consider checking out include Metaxi mas, Naoussa, To Psaraki, and so on.
Lemnos
Source: Link
Situated in the Northern part of the Aegean is this lovely island of Lemnos. The food here is divine, and it's been prepared by the most creative chefs you can ever find. Now, because this island is not well discovered, you have the opportunity to experience food many visitors never knew existed. Some of the best meals the people of Lemnos has to offer are Melichloro cheese and Kalathaki cheese, both of which has been prepared using sheep's or goat's milk, and ancient techniques. You should also try the rooster with flomaria, kilikia, pumpkin pie, venizelika, and katimeria. Lemnos also has quality restaurants of which you need to try, including Mantella, Taverna Flomari, and Manos Beach.
Folegandros
Source: Link
Local food in Folegandros, like most of the other Greek islands, is unique. One of the best local food sort by visitors is the Matsata; fresh pasta and red sauce served with either rabbit or chicken. If you're in the mood for salty cheese, you should try the Suoroto cheese, or get into a restaurant that offers pasteli and honey. Karpouzenia is also a great meal served with watermelon; don't ever miss it. Before choosing a restaurant, make sure they have what you need. Some of the best restaurants Folegandros has to offer include Evangellis Beach Bar in Karavostasis, Kalymnios Taverne, Pounta Garden Restaurant, and Kritikos Taverna.
For more information please see the list of Best greek islands for food
Detail: 🔗