As if the sand in your toes and legendary sunsets weren't enough, Alabama Gulf Coast restaurants are crushing the competition on reasons to visit the area. The beach might bring you here, but the thriving foodie scene will be added to the reasons you keep coming back.
It's time to shed the southern expectation of if-it-ain't-fried-it-ain't-cooked mentality because there's a lot more sophistication under the surface to be discovered. From hearty breakfasts to scrumptious desserts and everything in between, here are 11 of the best restaurants in Gulf Shores and Orange Beach that you must experience when you visit.
Reading: Best food in gulf shores
And don't forget to check out our list of the best things to do in Gulf Shores and Orange Beach, when planning your trip.
1. The Southern Grind at Indigo
If you enjoy a great cup of Joe in a charming space head over to The Southern Grind at Indigo.
Think craft coffee meets nautical modern chic.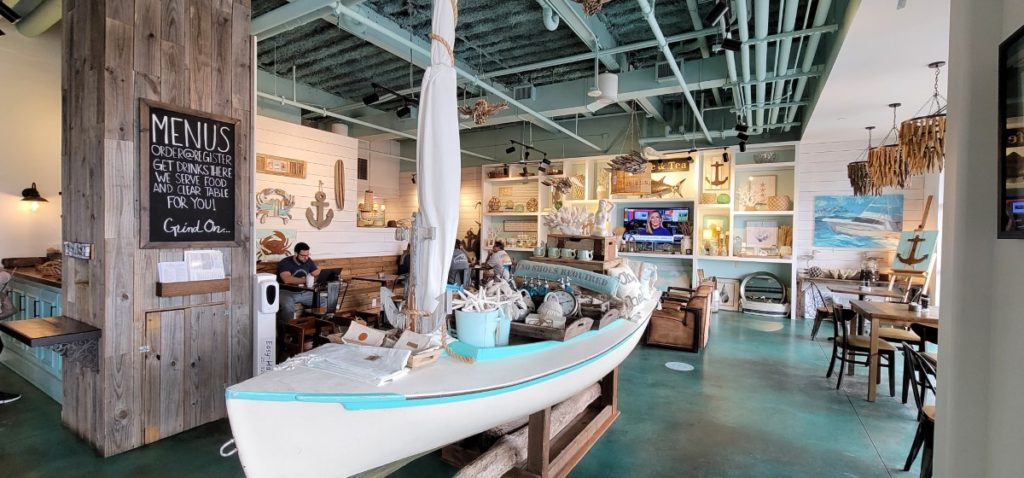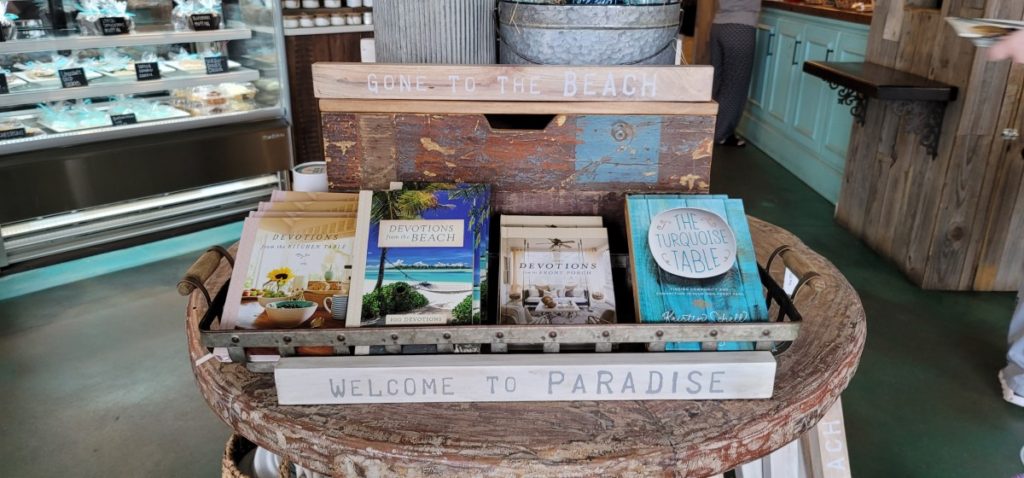 Located right next to the Hugh S. Branyon Backcountry Trail entrance on the first floor of the hotel, the coffee house not only features fantastic breakfast and lunch with killer coffee (like the salted caramel one I splurged on) but they also sell specialty items like books from local authors, beachwear, coastal home decor, and much more!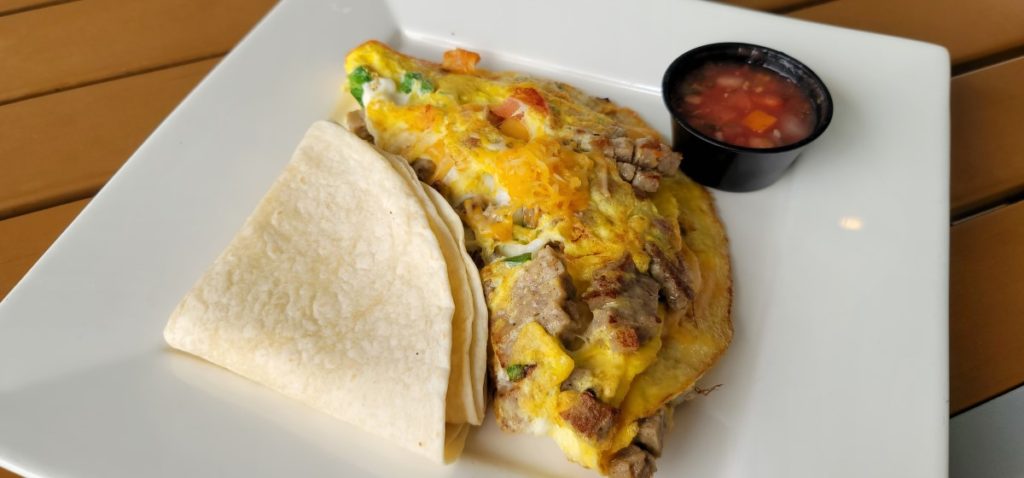 Where: 22843 Perdido Beach Boulevard, Gulf Shores
Full Disclosure: We were hosted on this trip, but all opinions and thoughts shared are my own.
2. Hog Wild Beach & BBQ
Where do the locals eat in Gulf Shores? The license plates in the parking lot told us it's Hog Wild Beach & BBQ, that's where.
From the entrees to the banana puddin', everything at Hog Wild is delicious.
The slow-smoked meat is super tender, the sides are I-don't-want-to-share good and all the BBQ sauces – Original, Surfin' Whiskey, Nana's Sweet Q, Hog's 911, and their famous White BBQ Sauce – are made from scratch.
Along with the typical barbecue menu items, Hog Wild also offers wings, shrimp, fried pickle chips, nachos and tacos.
Pair any entree with one of the popular sides like the mac and cheese, Cait's tater salad, baked beans, sweet potato fries or "Not Your Traditional" coleslaw and you'll leave there a happy diner!
Regardless if you have the taste for pulled pork, brisket, ribs, chicken, or a little bit of everything, Hog Wild has you covered. It's a must-visit Gulf Shores restaurant!
Where: 911 Gulf Shores Pkwy, Gulf Shores
3. Ginny Lane Bar and Grill
Whether you are outside overlooking the water and boats at the marina or inside enjoying the family-friendly atmosphere, dinner at Ginny Lane Bar and Grill has the makings for a pleasant night.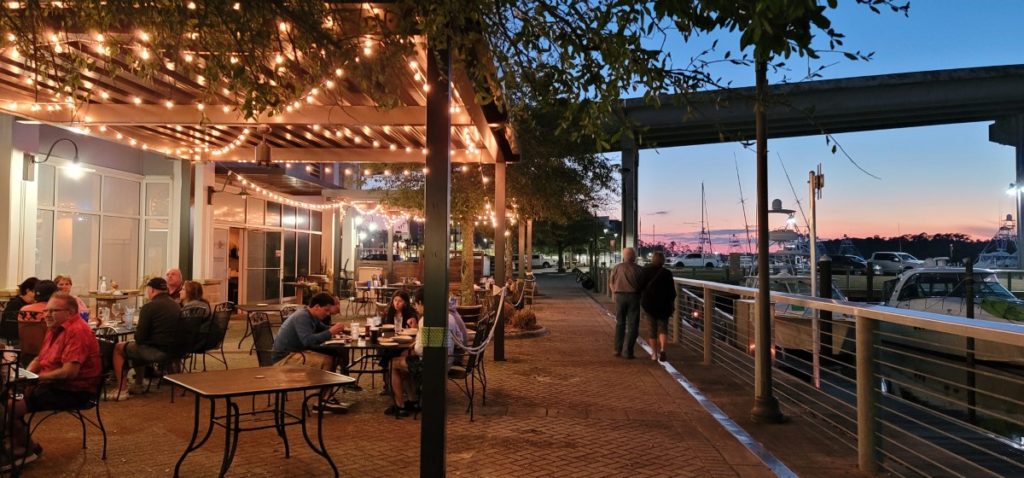 Part of a locally owned, family-operated group of restaurants, including Villaggio Grill and YoHo Run and Tacos, the owners know what they are doing!
From appetizers, soups, salads, and sandwiches to seafood, pasta, and steaks, the menu is huge.
Check online for daily lunch and dinner specials, plus live music on certain nights.
The bayou grouper and pecan-crusted chicken were excellent and we couldn't resist ordering a chocolate lava cake to cap off the night.
Where: 4851 Wharf Pkwy E, Orange Beach
4. Sunliner Diner
In the heart of downtown Gulf Shores lies Sunliner Diner, a throwback to the good old days.
From the retro sign and classic cars out front to the black and white floors and baby blue and white booths inside, it's like stepping right into the 1950s.
Play your favorite golden oldie on the jukebox and try to snag one of the booths inside a classic Sunliner convertible.
The diner offers hand-spun milkshakes and ample breakfast options all day long. Ordering a sweet and savory dish to split is the way to go!
Where: 100 E 2nd Ave, Gulf Shores
Read more: Best chinese food allentown pa
Looking for a place to burn all these calories? Head over to the hiking trails at Bon Secour Wildlife Refuge
5. The Gulf
Does it get any cooler than an entire restaurant created from recycled shipping containers? Indeed, it does.
Throw in the great views and spectacular food and we have a grand slam of a venue.
The outdoor oasis at The Gulf is high class on the surface but casual underneath offering good vibes and spectacular food.
Expect a rotating menu to go with the season, fresh and local ingredients, and service with a smile.
We devoured the cauliflower bites which are fried and tossed in a house Chimichurri sauce – so simple yet so delicious.
The Tuna Poke Bowl comes with sushi-grade tuna, heirloom tomatoes, cucumber, pineapple & seaweed served over rice topped with housemade spicy mayo and ponzu, a citrus-based sauce. A perfect lunch option for a hot day.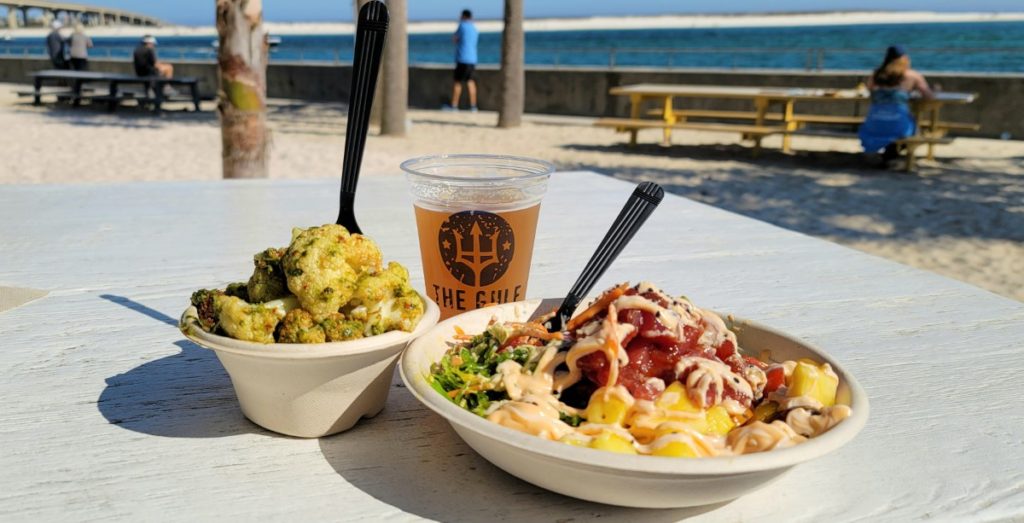 And the mahi-mahi tacos topped with salsa verde, pico de gallo, purple cabbage and cilantro are fresh and went perfect with my ice-cold craft beer.
Whether you go for a drink, the view or a meal, The Gulf is guaranteed to be a wonderful visit.
Where: 27500 Perdido Beach Blvd, Orange Beach
6. Voyagers at Perdido Beach Resort
If you are looking for a special dinner option, look no further than Voyagers at Perdido Beach Resort. With panoramic views of the Gulf and innovative dishes, you are in for an unforgettable fine dining experience.
Expect an elegant and intimate space with floor-to-ceiling windows and a seasonal menu featuring unique regional flavors and authentic Gulf Coast cuisine.
Begin your epicurean journey with fried green tomatoes stacked with crab salad and trickled with spicy diablo sauce.
I promise you'll never want to eat fried green tomatoes any other way.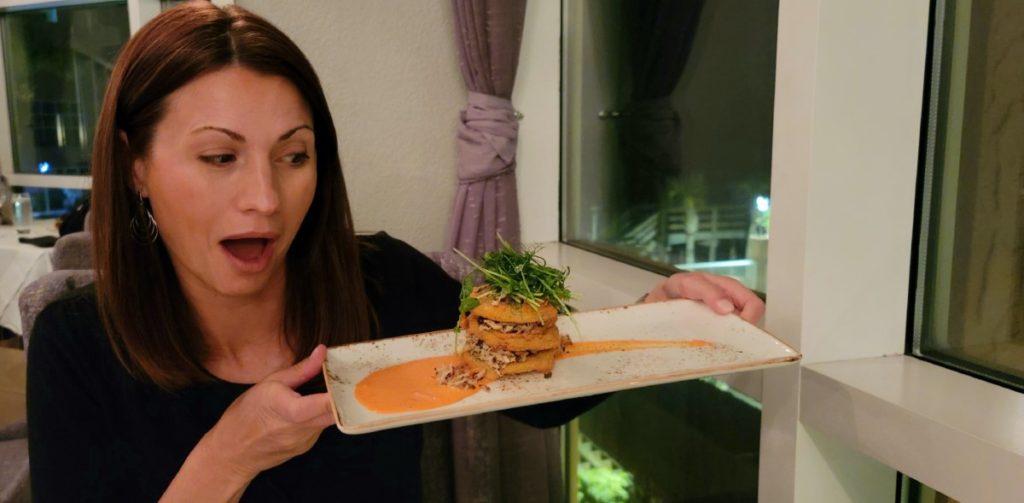 For your entree, order a steak – any steak. Dry aging over 35 days must be the key to the most succulent and flavorful meat because the Mishima Reserve Petite Filet Mignon was the best steak I've ever had!
Pair it with purple sweet potato gnocchi sprinkled with parmesan and you'll be talking about this meal for months to come like I am.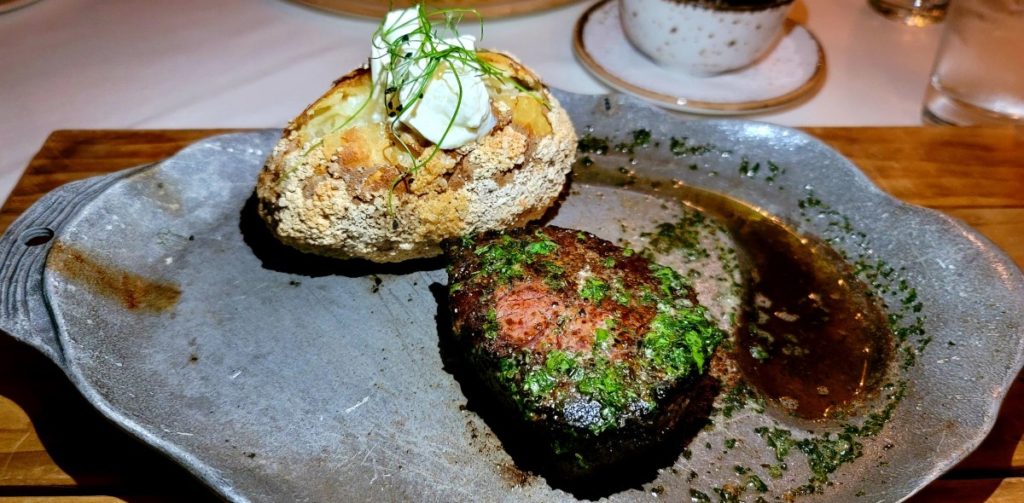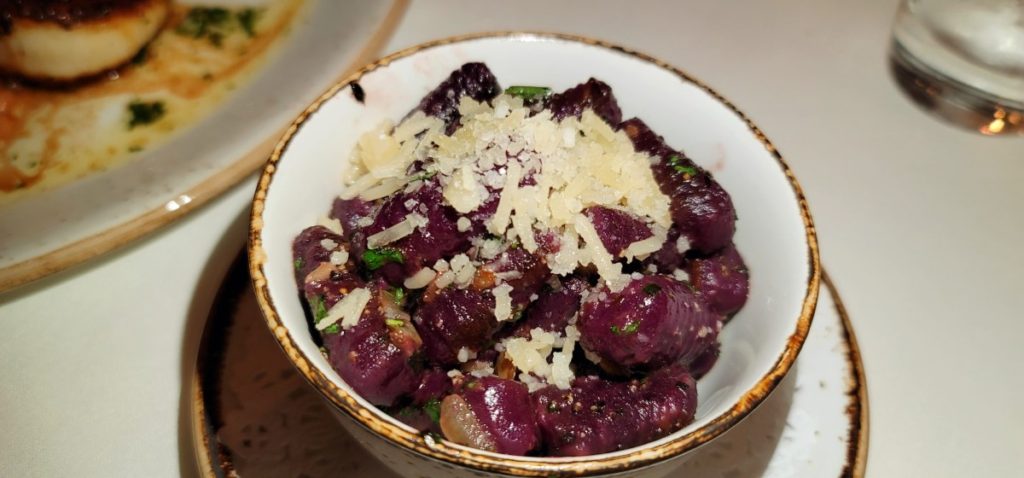 Or maybe you're in the mood for seafood, the Plancha Seared Diver Scallops with roasted root vegetable gratin dressed with smoked bacon satsuma red pepper chimichurri is exquisite.
Fun Fact: Featuring the Gulf Wild brand, Voyagers ensures that all seafood served is responsibly caught and harvested by local fishermen operating in the Gulf of Mexico.
End your meal with one of the many delectable desserts. 9 layers of chocolate starts with a chocolate cookie crust, has a variety of flavored mousses in between and topped with coffee toffee crunch, dark chocolate glaze, milk chocolate gelato, and mocha sauce.
The caramel corn on the cob is a unique option with sweet corn mousse, salted caramel peanut butter cake and caramel peanut crunch.
Voyagers is one of the best culinary delights on the Gulf Coast. We are already looking forward to our next meal there.
Where: 27200 Perdido Beach Blvd, Orange Beach
7. Woodside Restaurant
Woodside Restaurant is a casual hideaway where the rustic setting complements the tasty food and friendly service. Located on the western side of Gulf State Park, it is a relaxing spot for breakfast, but they also offer lunch and dinner.
You can eat in the main dining room, a screened porch – where you'll find Jenga or Connect 4 on every table – or find a spot outside under the lights and beautiful oak trees.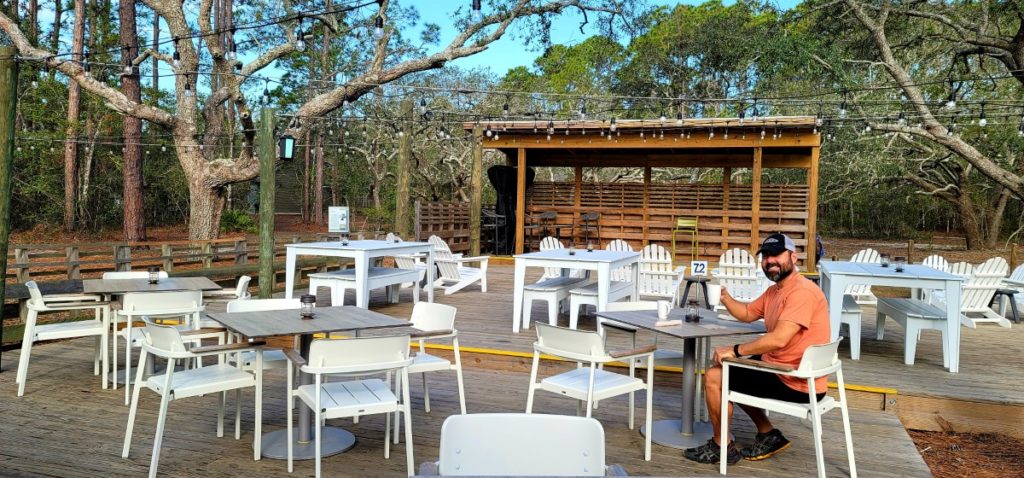 Our meals were appetizing and the coffee is good, but I recommend visiting for dinner when a local band is playing up on stage and the bonfires are lit for a livelier atmosphere. Take advantage of the free s'mores and the outdoor yard games, I know we will on our next visit!
Note: The Woodside Restaurant is one of the shuttle stops if you are staying at The Lodge at Gulf State Park – read our review here.
Where: 20249 State Park Road, Gulf Shores
8. Cobalt, The Restaurant
Read more: Best Blender Under 50 – Top Picks
What's not to love about this place? Lights are strung above a massive outdoor patio. Outstanding views of Perdido Bay Bridge. Live music as the sun goes down overlooking the bay. A contemporary yet beachy vibe. And last but not least, phenomenal cuisine.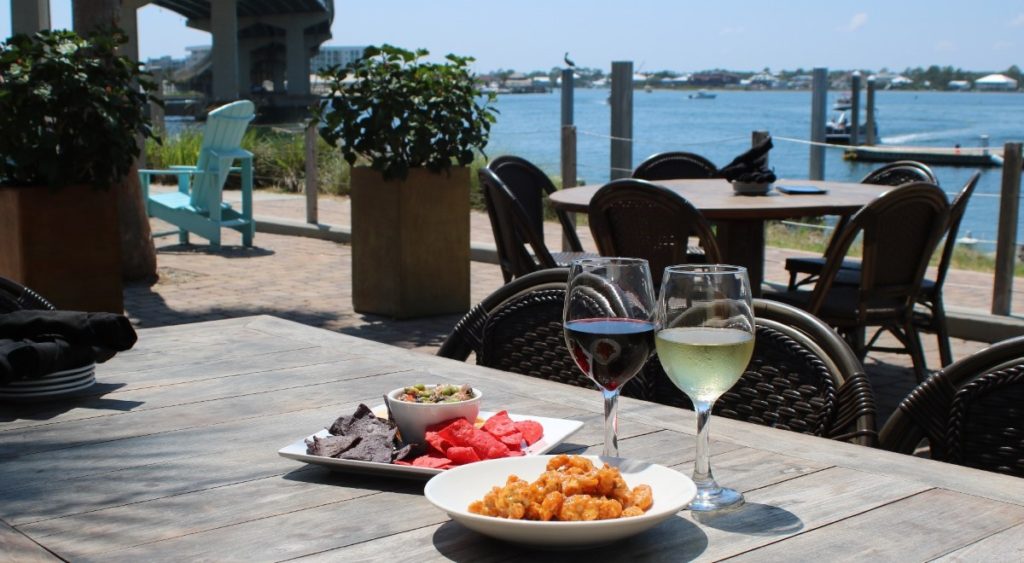 Cobalt is another place I'd list as one of the best restaurants in Orange Beach. Our absolute favorite thing to order there is the full-flavored and rich firecracker shrimp – lightly dusted bay shrimp fried and tossed in spicy remoulade sauce.
Visit between 3 pm and 5 pm and you'll get to take advantage of their happy hour deal that includes specials on appetizers, wine and beer.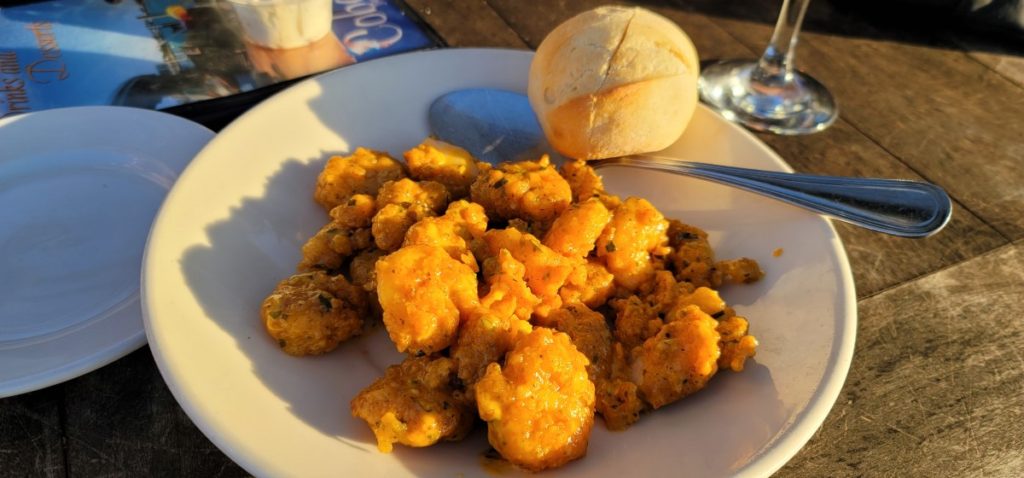 Where: 28099 Perdido Beach Blvd, Orange Beach
Other establishments that always make the best seafood restaurants in Gulf Shores lists are the Original Oyster House and Fisher's Restaurant at the Orange Beach Marina. We haven't made it to either yet, but both were recommended by many people we've met over the years in the area. We plan to check both of them out on our next visit.
9. The Hangout Gulf Shores
Whether you are traveling solo, as a family, or a couple, one of the fun places to eat in Gulf Shores is The Hangout, at the corner of Beach Boulevard and Gulf Shores Parkway.
Take your pick from dining with a beach view out front, indoors in the massive bar area, or out on the backyard patio.
Throughout the restaurant – indoor and out – make note of all the unusual decorations and statues including the wall of Pez dispensers, an oversized hang loose hand, and the Wish Wall.
Before you leave, browse their large souvenir shop – I'm still kicking myself that I didn't pick up a keepsake. They have a nice selection of quality t-shirts, hats, and beach bags.
Vacationing with kids? Schedule a Pirate and Princess Breakfast that features sing-alongs, games, treasure hunts, and magic tricks with the pirate crew. And parents get the real perk of Bloody Mary's and Mimosas.
Offered daily from 8:00 am to 10:30 am in the summer months.
Where: 101 E Beach Blvd, Gulf Shores
10. Tacky Jacks
Tacky Jacks is just that: tacky! The restaurant, located on the Intracoastal Waterway, is covered in colorful duct tape and obviously casual to the core.
Open all day, breakfast starts at 7:30 am serving up their award-winning farmer's omelet, shrimp n' grits, breakfast burrito, and $3.00 eye-opening bloody mary's and mimosas.
Along with chicken, burgers, steak, and seafood entrees, the restaurant offers daily lunch and dinner specials with live music, karaoke, bingo and other activities throughout the week.
If you're wanting a laid-back atmosphere, relax downstairs in Jacks Bar, and enjoy a wonderful view and live music.
Where: 240 E 24th Avenue, Gulf Shores
11. The Yard Milkshake Bar
If you are searching for Instagram-worthy desserts, the Yard Milkshake Bar gives you plenty of crazy good photo opportunities and the ice cream is delish.
Where: 3800 Gulf Shores Pkwy, Gulf Shores
Do you have any recommendations for fun places to eat in Gulf Shores or Orange Beach? Let us know and we will add it to our future travels!
Please Share! Pin Here…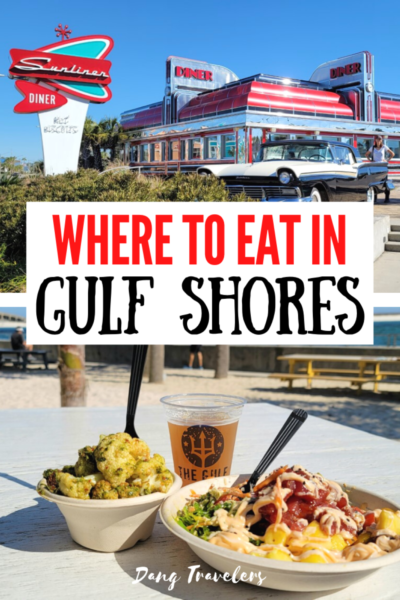 Read more: How to deep clean your fridge
Read more: How to deep clean your fridge
Read more: How to deep clean your fridge
For more information, please see more information about Best food in gulf shores
Source: https://www.dangtravelers.com/the-best-restaurants-in-gulf-shores-alabama/