Off the record, I call this one "poor man's Caprese salad" because it's based on Caprese salad, but with all the budget swaps I've made, I don't think I can get away with calling that anymore. 😅 Regardless of what you call it, this Tomato Mozzarella Pasta Salad with homemade Parmesan Balsamic Vinaigrette is super light and refreshing, and just about the only thing I want to eat in this super hot 95+ degree weather. 🥵 You feel me?
This Tomato Mozzarella Pasta Salad will be a hit at any potluck, but also holds up really well in the refrigerator (undressed), making it a great meal prep or refrigerator salad for the week. Plus, there's plenty of room for customization, so read on for some ideas for making this salad your own.
Reading: Mozzarella basil tomato pasta salad
Salad Dressing Options
I went with a creamy Parmesan version of my Homemade Balsamic Vinaigrette for this salad, but you can change up this dressing a few ways to make it match your dietary needs. First, you can totally skip the Parmesan if you want to keep the salad vegetarian. If you can't have or don't want mayo, this dressing is also super awesome when you leave the mayo out, but I do like how the mayo mellows the flavors and makes it slightly creamy. If balsamic vinegar isn't your favorite, you could also try a dressing like my tangy Tomato Basil Vinaigrette. And lastly, you can make things super easy on yourself and use a store-bought balsamic vinaigrette or even Italian dressing, if that's what you have on hand.
About That Mozzarella…
Fresh mozzarella is the best for this salad, but it can also be quite pricey. I was lucky enough to find a large 16 oz. log of fresh mozzarella today for a really good price (I'll be freezing the other half), so I used that. But if you can't find a good deal on fresh mozzarella, whole milk mozzarella in either block or stick form will also work. And yes, by "stick form" I mean cheese sticks. I've totally diced up mozzarella sticks to use in this salad before! Not elegant, but it worked with my budget!
Vegetable Options
Grape tomatoes are cute, but if you can't find them for a good price, feel free to dice a regular tomato in their place (you'll want about 1.5 cups diced tomatoes). This is a great place to take advantage of fresh local tomatoes that will really give the salad a big flavor punch. Red onions also work well with these flavors if you have some to use up, as do bell peppers or cucumbers.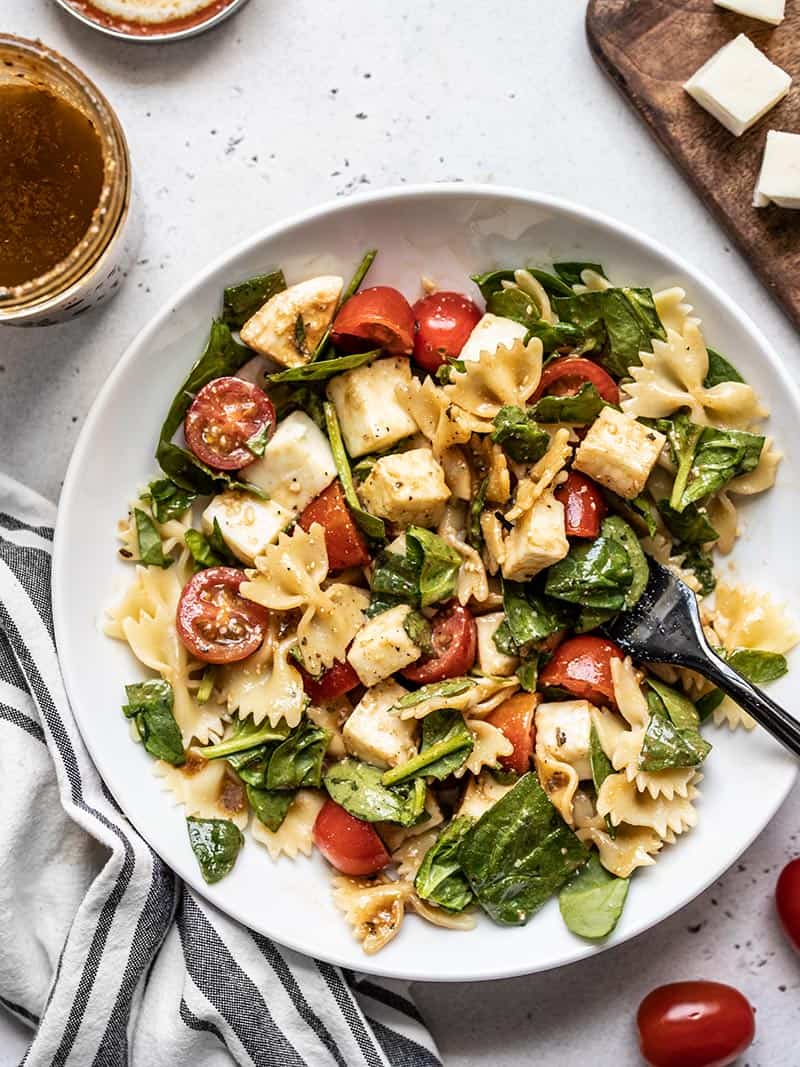 Want more hot weather food? Check out my Hot Weather Recipe Roundup: 28 Low or No Cook Recipes!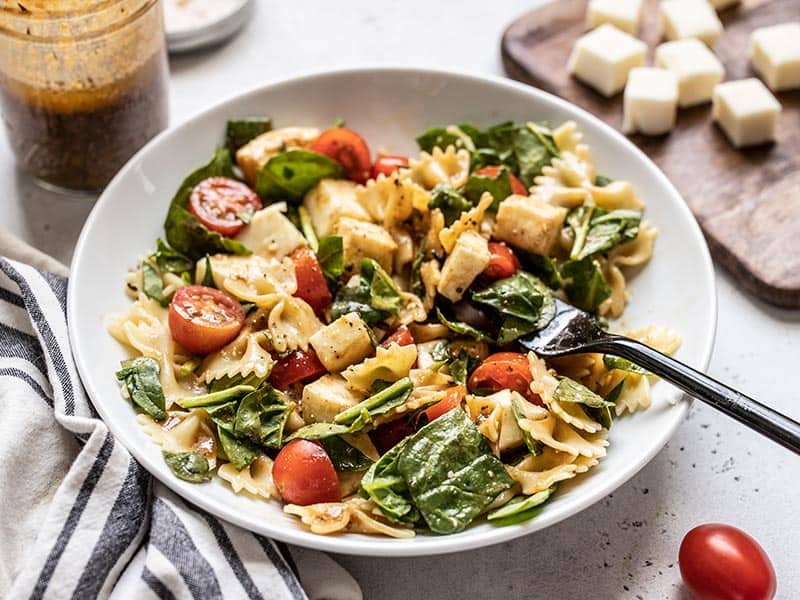 How to Make Tomato Mozzarella Pasta Salad – Step by Step Photos
Read more: List of 10+ recipe for pasta salad dressing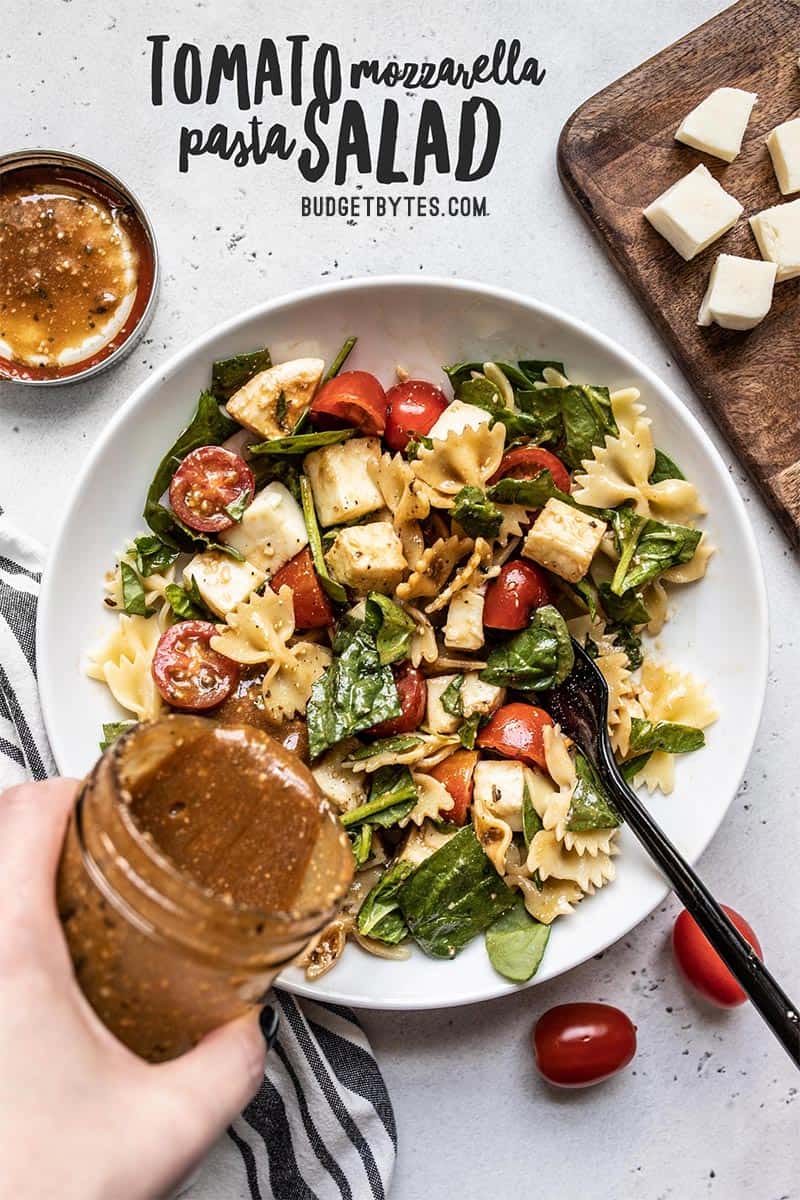 Begin by cooking 8 oz. bowtie pasta. You can prepare everything else for the salad in the time it takes the pasta to cook. Fill a pot with water, add two large pinches of salt, place a lid on top, and bring to a boil over high heat. Once boiling, add the pasta and continue to boil until the pasta is tender. Drain the pasta in a colander, rinse briefly with cool water, then let it drain very well.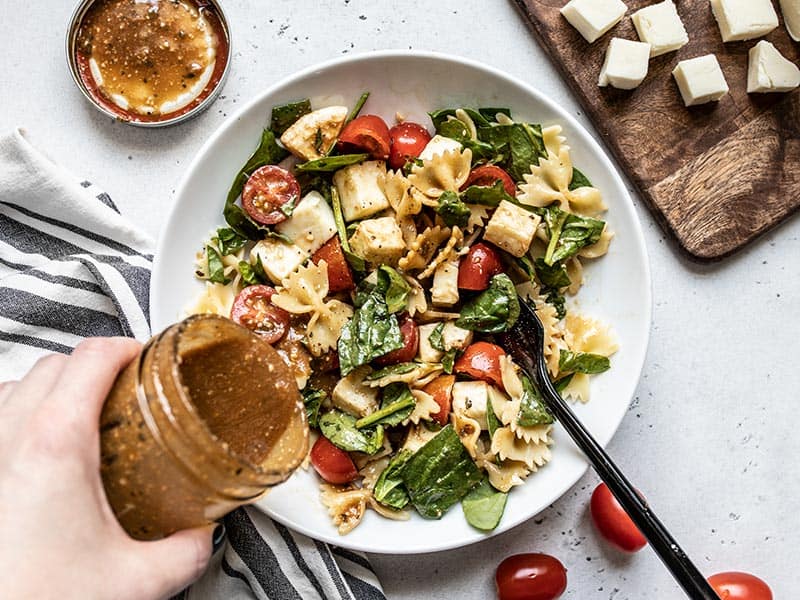 Next, make the Parmesan Balsamic Vinaigrette. Add all of the ingredients for the dressing to either a blender or jar (1/3 cup olive oil, 3 Tbsp balsamic vinegar, 2 Tbsp mayonnaise, 2 Tbsp grated Parmesan, 1/2 Tbsp Dijon mustard, 1 clove of garlic (minced), 1/2 tsp dried basil, 1/4 tsp salt, and some freshly cracked pepper). Blend the ingredients until emulsified, or shake your jar until the ingredients are combined.
Roughly chop about 3 cups of fresh spinach.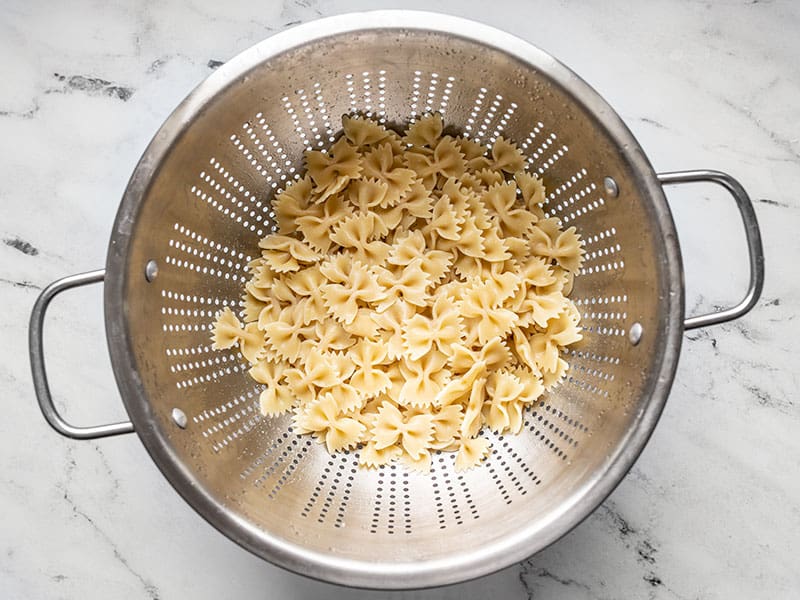 Slice one pint of grape tomatoes in half.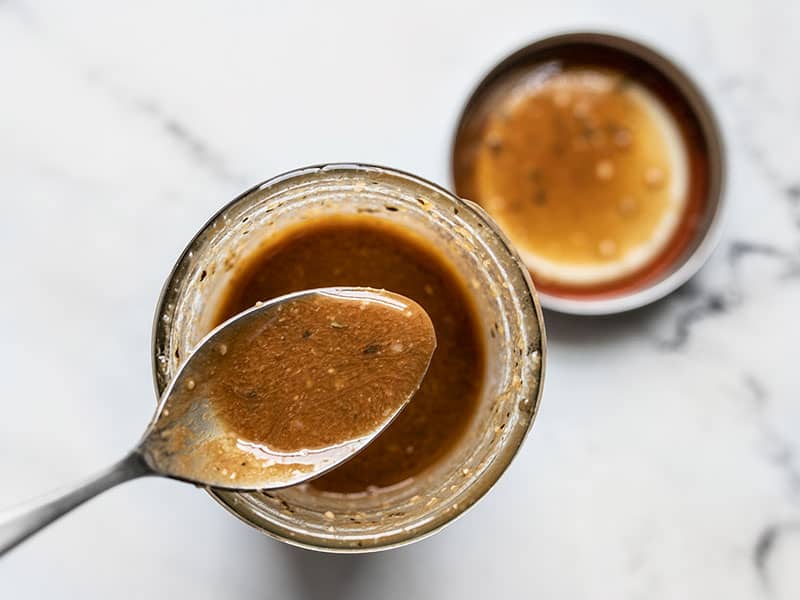 Read more: Super Easy Classic Coleslaw Recipe (Step-by-Step!)
Dice 8 oz. fresh mozzarella into 1/2-inch cubes. I froze the other half of the cheese (the part still in the wrapper on the left) for later.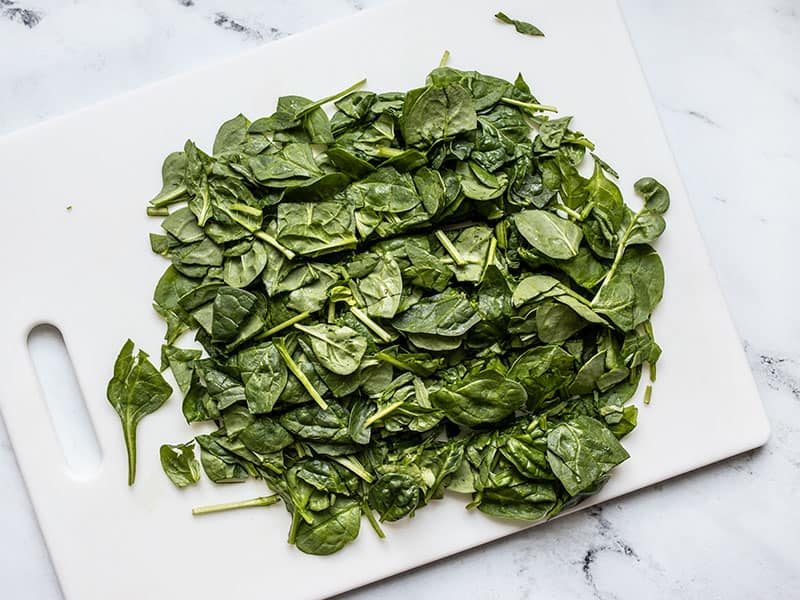 Add the spinach, tomatoes, and mozzarella to a large bowl.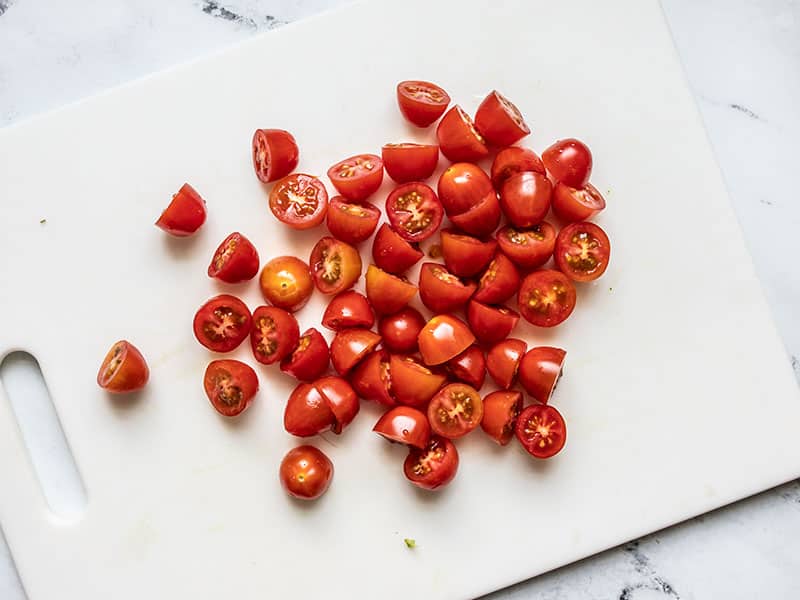 Once the pasta is well-drained and mostly cool, add it to the bowl. Make sure the pasta is not hot so you don't wilt the spinach or melt the cheese. Toss the salad to combine the ingredients.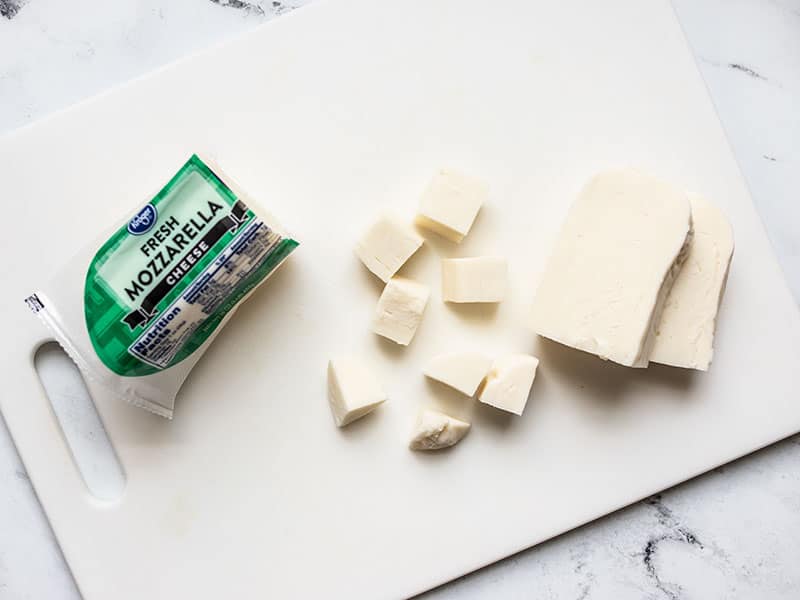 If you're planning to eat the salad later, store it at this point, without dressing, in a resealable container. The salad will stay good this way for 3-4 days.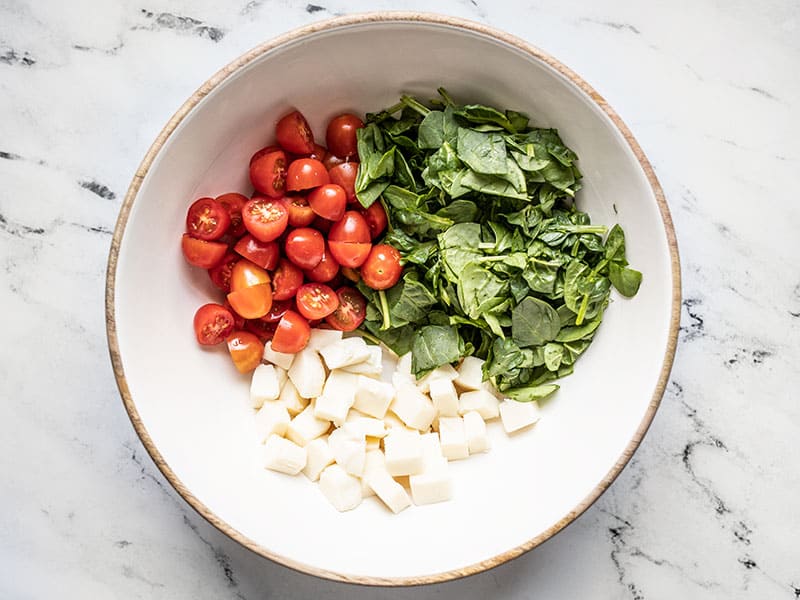 Or, if you plan to serve it now, add about half of the dressing and toss the salad again to coat it in the dressing. Add more dressing as desired.
Read more: How to Grow Your Own Salad Greens
TRY THESE OTHER SPINACH SALAD RECIPES:
Wilted Spinach Salad
Roasted Vegetable Salad Meal Prep
Spinach and Orzo Salad
Chicken and Mandarin Salad
For more information please see the list of Mozzarella basil tomato pasta salad
Source: https://www.budgetbytes.com/tomato-mozzarella-pasta-salad/