Get the taste of a buffalo chicken wing without all the mess. This Traeger Grilled Buffalo Chicken Recipe is made with a homemade Cholula buffalo sauce that is one of my favorite buffalo sauces!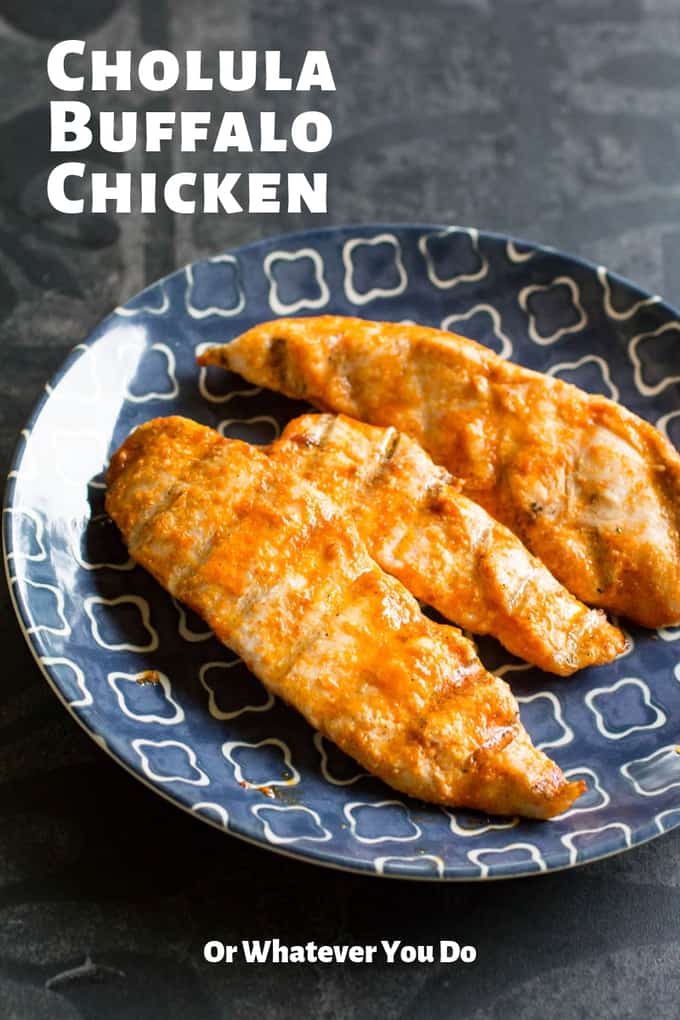 Traeger Grilled Buffalo Chicken Recipe
Toss these on your grill and periodically brush them with more buffalo sauce for a tender, juicy, and epically flavored chicken breasts.
Reading: Chicken tenders on pellet grill
If you have never had Cholula, it is a popular and common brand of hot sauce. You should be able to get it at any major grocery store, and heaven help us if we run out here. It is just as popular as Tapitio around these parts!
Cholula is a chili based hot sauce that really has a nice dynamics. It isn't so spicy that you feel like you are on fire, but there's enough heat to provide a little kick if you like that kind of thing.
If you like a little heat in your food, this is a great hot sauce to have on hand. When you pair it with the homemade buffalo sauce, it really creates this smoky, tangy, and spiced up flavor that leaves you wanting more with each bite.
Why Homemade Buffalo Sauce?
Read more: Grilled Meatloaf For Dinner | Family Cuisine
For the homemade buffalo sauce, I love to make my own. I have a killer recipe for bloody mary buffalo sauce on the blog that is one of my favorites, and I'd use that recipe in a second for this as well.
I know for some that might sound weird, but it really allows you to control the flavor elements. What type of hot sauce you use will determine how hot the sauce is, so making your own really allows you to control the flavor and WHOA factor really easily.
I love our buffalo sauce to have a bit of a tang, and I find that when we sprinkle it on top of dishes or use it for grilling it truly adds a whole new level to the dish. So, step out and give this homemade buffalo sauce a try.
You could make this dish in the oven or on a regular old charcoal or gas grill, but we prefer cooking it on our wood-pellet Traeger as it adds a tasty smoky element of flavor. We grill so much, it is just something our family enjoys and it helps me have a break from always cooking in the kitchen.
More Easy Smoker Recipes
What Should I Make To Serve With Traeger Grilled Cholula Buffalo Chicken?
Read more: Baked Crispy Chicken Legs
Serve this chicken with your favorite sides from a grilled vegetable pasta salad to a big batch of pan-fried potato wedges.
This grilled chicken really goes well with most side dishes, and I have even served it with crusty bread, which is great for soaking up all the sauce in the nooks and crannies of the bread that is left on the plate. Trust me, it is great down to the last drop of sauce! Our whole family devours this chicken!
You can also use this chicken to make these amazing Buffalo Chicken Flatbread Pizzas for a quick dinner.
See all my Traeger recipes here!
If you are lucky and have leftovers, you can always use the chicken to top a salad the next day for a new meal. We have done this a few times, and it really works out great.
Just add in some crisp greens, fresh tomatoes, croutons, sliced chicken, parmesan cheese, and then top with ranch or blue cheese dressing. It is light and savory and a great way to use up any grilled buffalo chicken that gets saved.
Read more: The top 17 thin asparagus on the grill
Through this article, we hope to help you understand Chicken tenders on pellet grill
Source: https://www.orwhateveryoudo.com/2018/07/traeger-grilled-buffalo-chicken-recipe.html