This tender and juicy Traeger Smoked Tri-Tip recipe is beyond delicious! That's because the tri-tip is perfectly seasoned with my made from scratch Santa Maria Seasoning, then smoked for 2½ to 3 hours, depending on the size.
About This Recipe
A while back, while I was out of town, my husband and son, decided to have the ultimate bachelor dinner, smoked tri-tip without the sides. That's right, no veggies, no rolls, just meat! 🥩
Before they devoured the tri-tip, Scotty texted me the picture below and Scott called me afterwards to tell me all about their amazing dinner. Yes, they ate the WHOLE THING!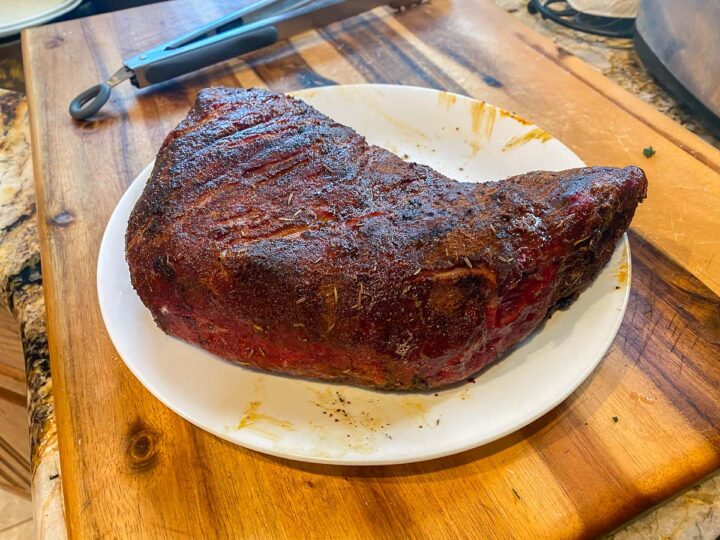 Although they used my Santa Maria seasoning, they altered it slightly by doubling the amount of cayenne pepper. I'll let you decide if you want to do the same or stick with my original recipe. Or perhaps you don't like it spicy, in which case, don't add cayenne pepper when making the rub.
Also read: Traeger Tri Tip – Easy Smoked Tri Tip Steak – A Grill for All Seasons
This Easter, I decided it was time to give their Traeger Tri-Tip recipe a try. I have to admit, they knocked it out of the park. Good job, boys!
Why This Recipe Works
What I love about this Traeger Tri-Tip recipe is that it's not time-consuming like other smoker recipes. I don't have to stay awake all night, spraying the meat with apple juice every hour on the hour, as I do with my Traeger Smoked Brisket recipe.
Sixteen hours of smoking are not required when it comes to smoked tri-tip. In fact, all you need is a good rub, a Traeger (or another pellet grill), and around 3 hours.
This Smoked Tri-Tip recipe has plenty of smoke flavor and a pleasingly spicy kick. Also, the shorter cooking time ensures that the meat retains all of its yummy juices.
Don't even get me started on the leftovers! Leftover smoked tri-tip can be used to make delicious Tri-Tip Sandwiches (or sliders), or use the smoked beef as a filling in Chile Relleno. Additionally, shredded tri-tip and bbq sauce can be used as a filling for Empanadas, but don't forget the cheese!
What You Need For This Recipe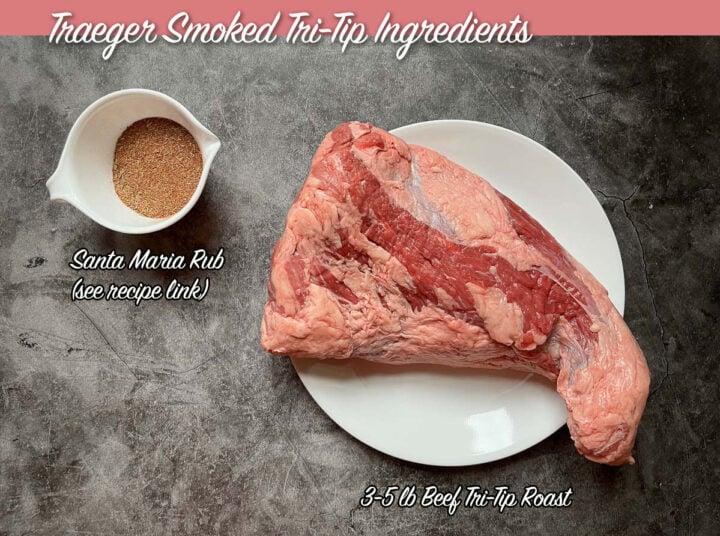 Recipe Ingredients and Substitutions
Tri-Tip: You'll need a 3 to 5 lb beef tri-tip to make this recipe. I used a 3 lb tri-tip which took a little over 2 hours to smoke.
Seasoning: I used my Santa Maria Dry Rub to season the tri-tip. It has a perfect blend of spices including salt, black pepper, garlic powder, onion powder, paprika, cayenne, and rosemary. If you have another favorite dry rub, you can use it instead.
Optional: You can brush the roast with olive oil before seasoning it or before searing it. Another option is to sear the roast in melted unsalted butter in a hot cast iron skillet either on the grill or stovetop.
How to Make This Traeger Tri-Tip Recipe
Also read: Best Smoked Tri Tip Traeger Recipe
STEP 1: Generously season the tri-tip with my Santa Maria Tri-Tip Rub or your favorite rub. If you wish, double the cayenne pepper. Place the roast in a ziplock bag (or wrap in plastic) and refrigerate overnight, or for a few hours.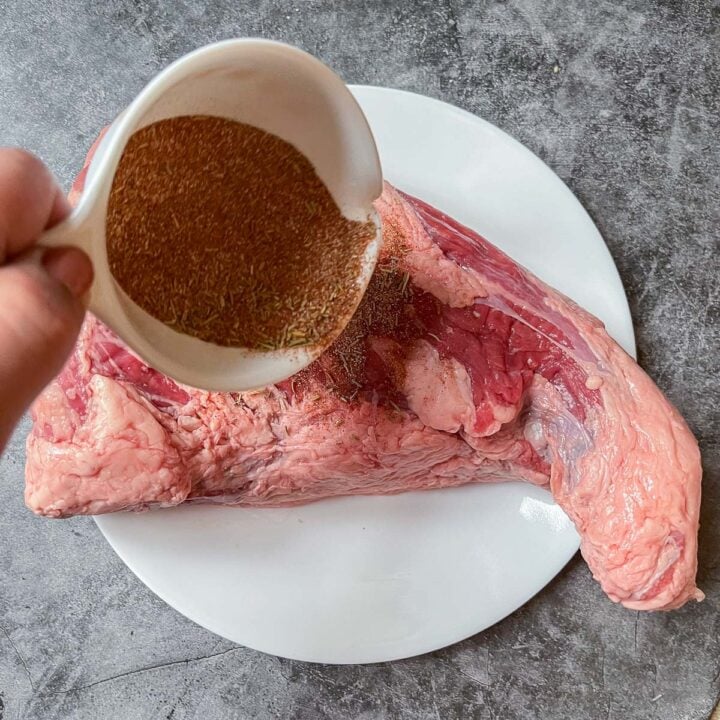 PRO TIP: I decided not to trim the excess fat off the tri-tip. However, you can trim it if you'd like or trim it off once the tri-tip is smoked.
STEP 2: Bring the tri-tip to room temperature. Preheat your Traeger grill to 225° F. Use super smoke if you have that option. Place seasoned tri-tip roast directly on the grill and insert a probe into the thickest part. Set the probe temp to 135° F. When the internal temperature reaches 135° F, remove the tri-tip from the grill and wrap it in foil.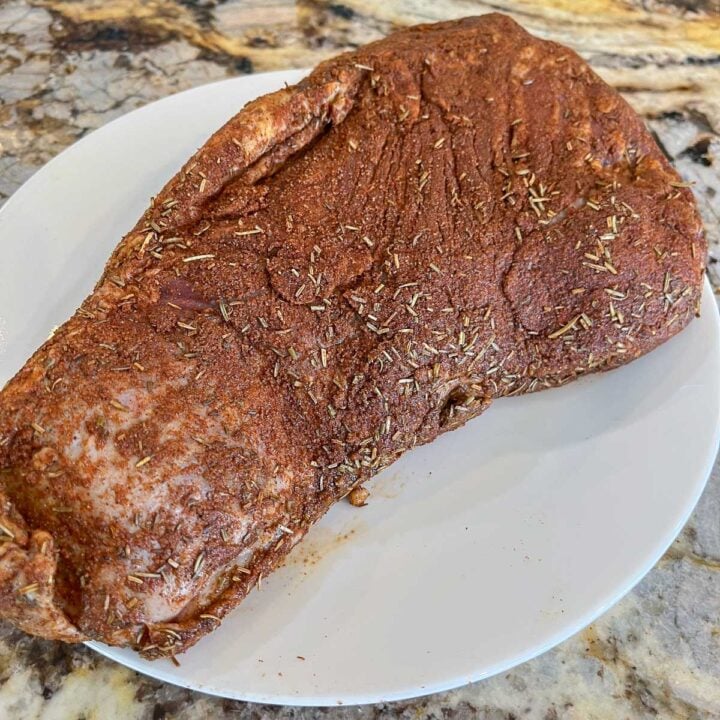 PRO TIP: It should take somewhere between 2 to 2.5 hours to smoke the tri-tip.
Also read: Smoked Tri Tip (Easy Smoker Recipe) – Cook What You Love
STEP 3: Turn the Traegers temperature up to 450° F. When the grill is ready, place the tri-tip back on the grill and sear for 3 to 5 minutes on each side, depending on how well you want it cooked.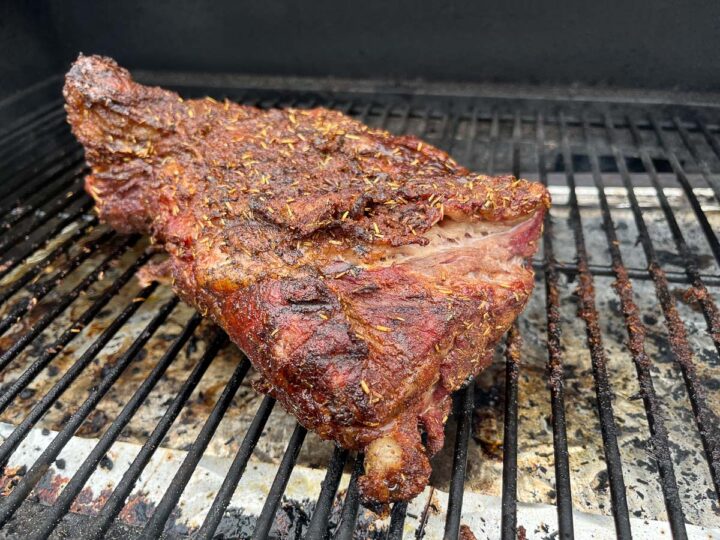 PRO TIP: Use a meat thermometer to check the temperature, making sure not to smoke it past 145° F so that the roast stays moist and tender.
STEP 4: Allow the smoked tri-tip to rest, tented, for 10 to 15 minutes so that the juices redistribute throughout the meat. To serve, slice the meat thinly against the grain.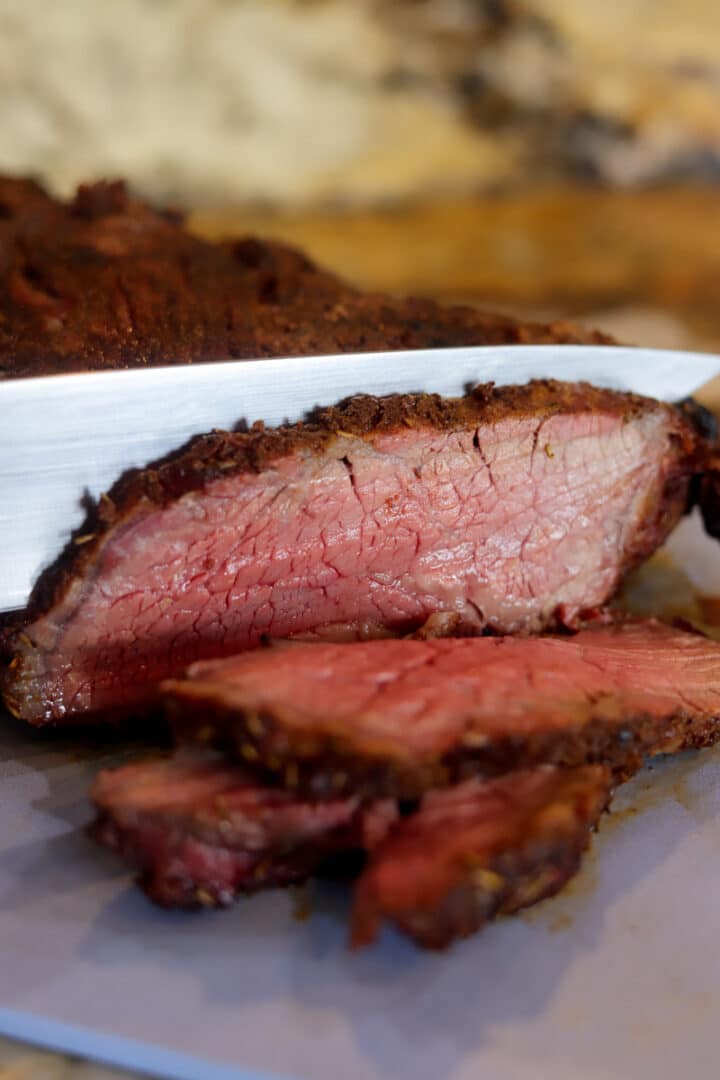 Side Dishes to Serve with Smoked Tri-Tip
Serve smoked tri-tip with Chipotle Smoked Mac and Cheese, Traeger Smoked Potatoes, Creamy Greek Pasta Salad, or a Healthy Broccoli Salad.
Recipe FAQs
Recipe Pro Tips
Instead of adding the dry rub directly on the tri-tip, you may want to brush the tri-tip with a light coating of olive oil first to help the seasoning stick to the roast better. If you do this, you will not need to brush the tri-tip with oil before searing it.
When seasoning the brisket, spoon it over the meat without touching the meat to avoid cross-contamination. You'll want to save the remaining rub for another use.
Tri-tip leftovers can be used in sandwiches, added to Breakfast Burritos, shredded on nachos, or add to quesadillas.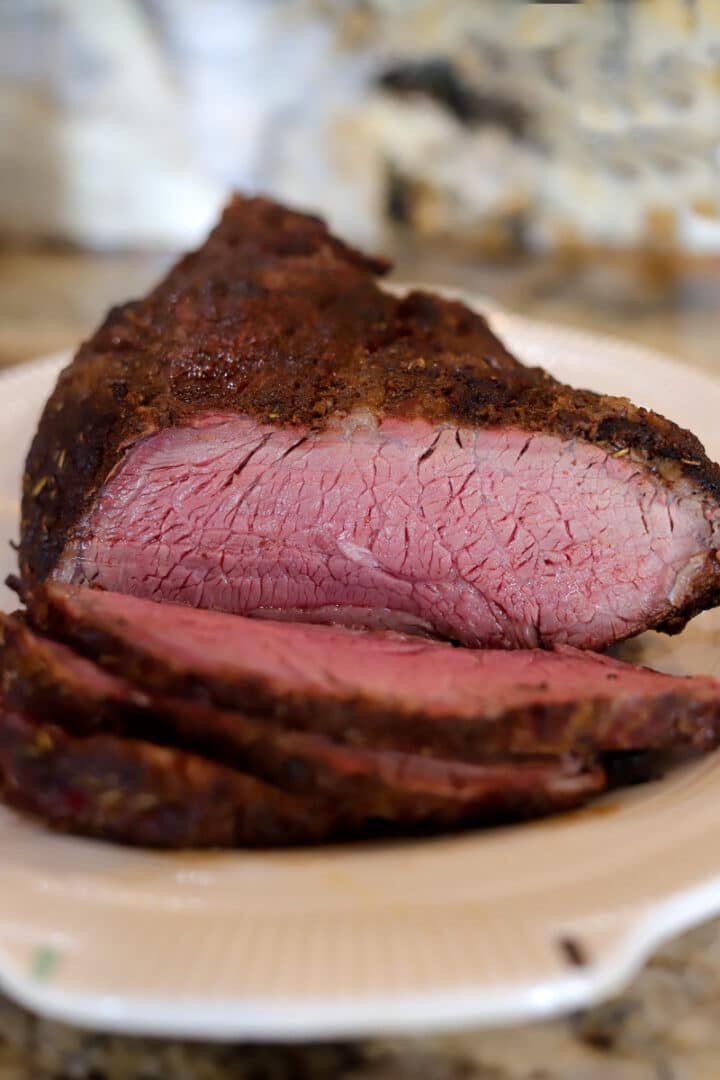 Other Traeger Recipes
Perfectly Smoked Traeger Prime Rib
Smoke A Traeger Brisket Like A Boss
Habanero Pineapple Brisket Burnt Ends
Traeger Smoked Chicken Thighs
Related Recipes
Love this recipe? Please leave a 5-star 🌟🌟🌟🌟🌟rating in the recipe card below & a review in the comments section further down the page. Stay in touch with me through social media @ Instagram, Pinterest, TikTok, and 5489Facebook. Don't forget to tag me when you try one of my recipes!
For more information, please see more information about Smoked tri tip pellet grill