5-Ingredient Fresh Orange Smoothie (Orange Julius Copycat)
This post may contain affiliate links. Please read my disclosure policy.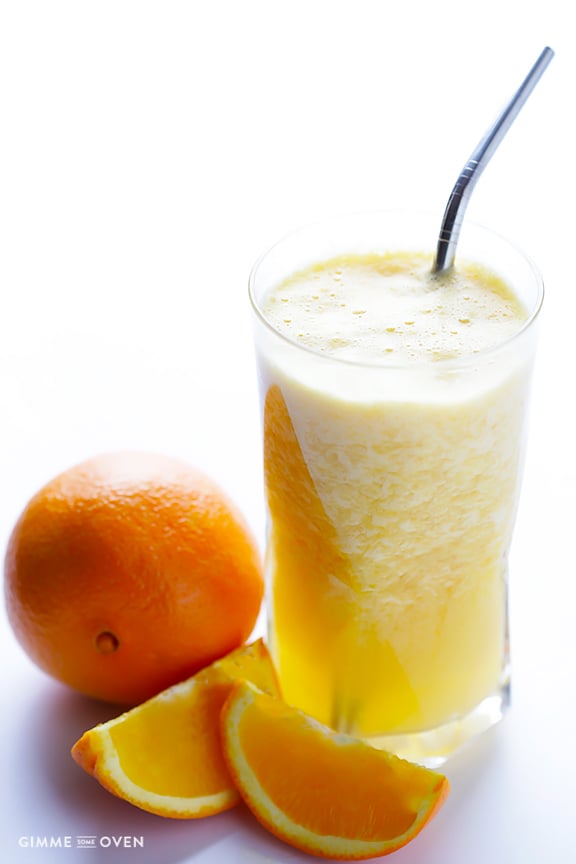 Reading: using oranges in smoothies
'Tis the season for all things Vitamin C, eh?
Actually, this may be totally weird to point out, but I have to say that there's a little phenomenon that exists in our culture that always makes me smile. I'm guessing you may have noticed it before. The It's-Going-Around Phenomenon.
It can happen at end of December, the beginning of March, or smack dab in the middle of July. It can happen just about anywhere in the world. It's what happens when you can't stifle a cough, or have to blow your nose, or anytime you reference your child/friend/spouse/parent/cousin's-boyfriend's-mechanic's-dentist. Anytime there's a mention of someone being sick, the person near you quickly chimes in that — you guessed it — "Oh, I've heard that there's something going around!"
Granted, that's probably also true every day of the year. But it's one of those nice mini traditions in our culture that I kind of love. Because no one ever wants to think that they're the only one having to carry around 100 kleenex, or gulp down another spoonful of Nyquil. Nope, misery and colds love company. And they also need lots and lots of Vitamin C.
Which is where this random story is heading. If you happen to be someone who caught "that bug that's going around" right now, or even if you're trying to stave off said bug, well I have the perfect smoothie for you. And, it just so happens to be a healthy one that tastes just like the famous "orange julius" you used to get at the mall. As I would have said back in my high school Orange Julius days — score!
Yes, for anyone who has been following this blog forever and ever, this is actually a really old recipe from the good ol' days of 2010 that I decided to re-photograph and re-share with you since it was collecting dust back in the archives. Which worked out for me, because in the weeks leading up to my Mexico vacation (where I'm currently basking in the sunshine), I was bound and determined to do everything possible not to get sick.
Read more: How many mikes hard lemonade to get a buzz
So, in comes this smoothie to the rescue.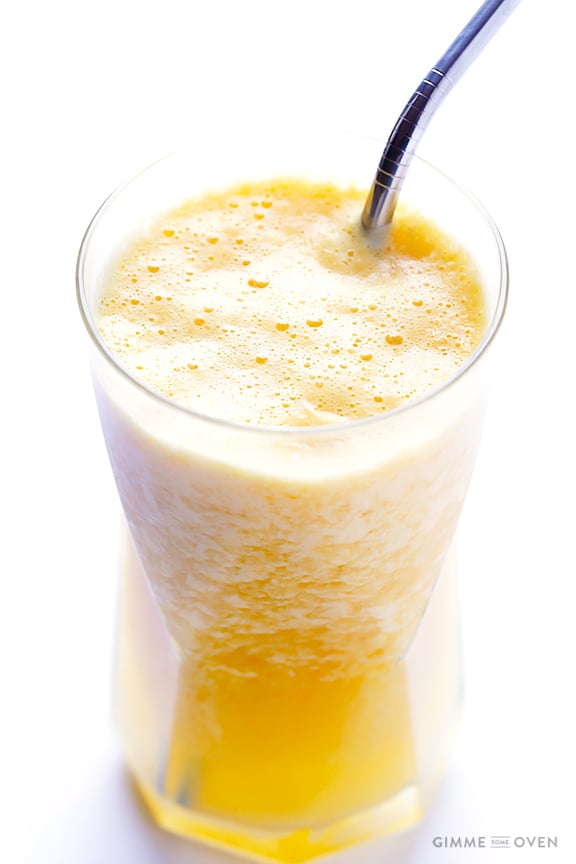 This fresh orange smoothie has become a sort of winter tradition for me these past few years. I try and make it a point to always have fresh oranges in the house during cold and flu season, and one of the easiest ways to use them is with in this smoothie.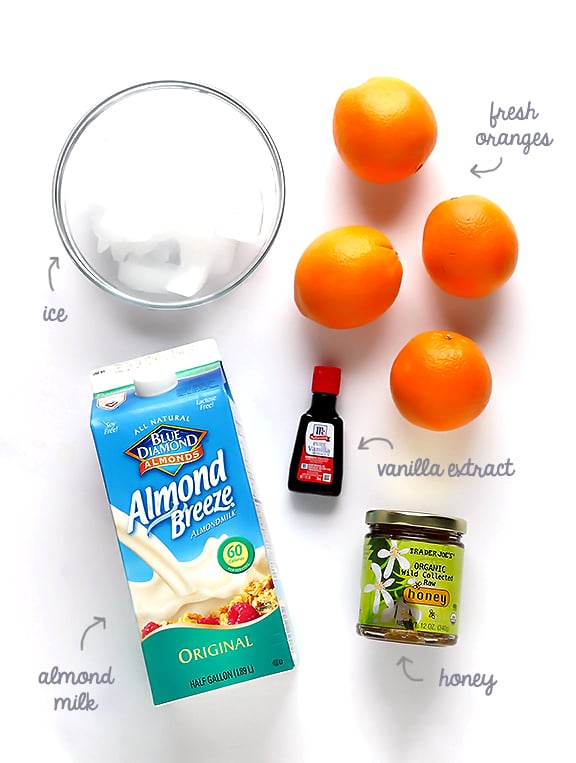 It is the epitome of "quick and easy" to make, with just 5 simple ingredients. And the claim to fame which makes it taste just like the Orange Julius we all used to love is that tiny ingredient right there in the center: vanilla.
It's the key ingredient that kicks this smoothie up a mega notch. And when paired with the milk (I use almond milk), a bit of honey (if needed to sweeten), and tons of fresh oranges (I'd say this one's what they call "heavy pulp"), this smoothie tastes like an absolute treat.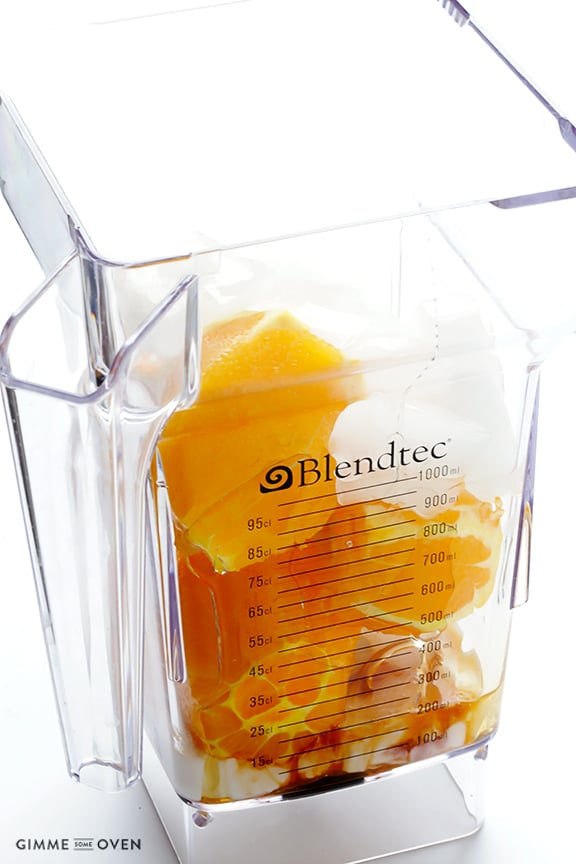 To make it, simply toss everything in a blender…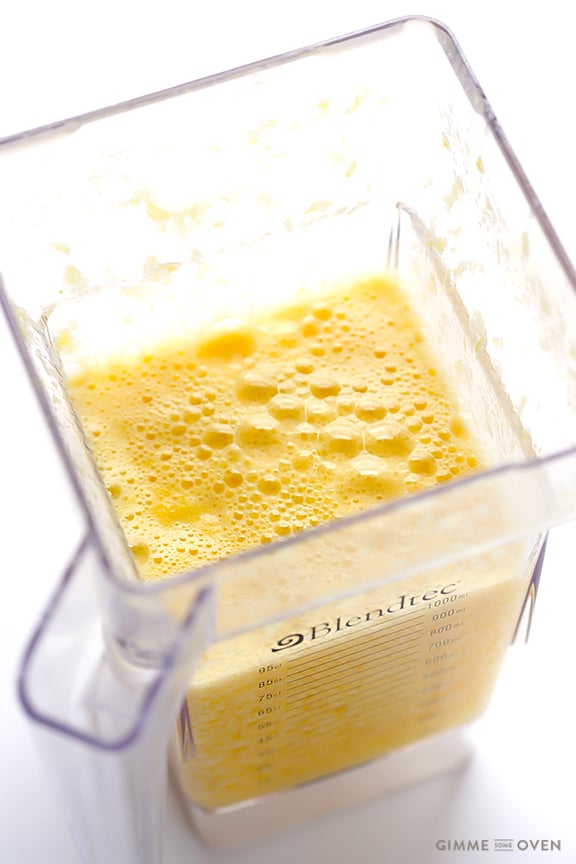 Read more: Kale Smoothie (that tastes AMAZING!)
…and, well, blend it. 😉
No fancy instructions for this one.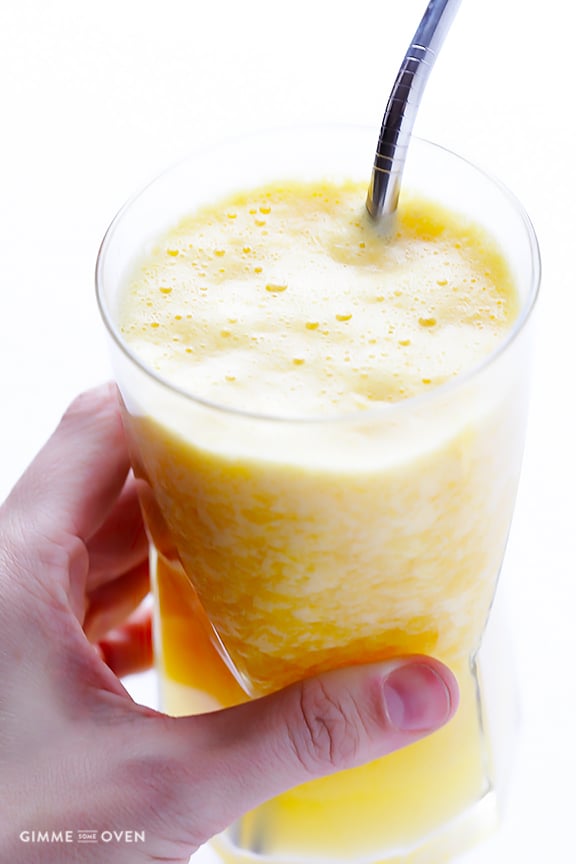 Then pop in a straw (I'm obsessed with these metal straws from West Elm lately), and down all of that delicious Vitamin C. Hopefully it will make you feel better, and keep you feeling better, and — at minimum — make your day taste all the better soon. 🙂
Take care!
Print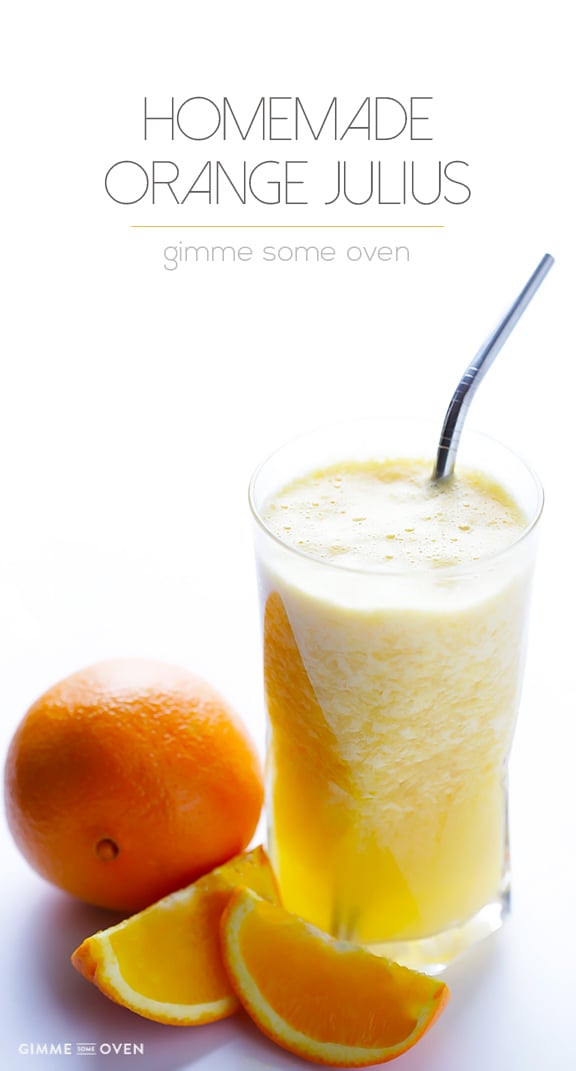 Share this Post
Read more: 16 Of The Best Jamba Juice Copycat Recipes