With summer drawing to a close, I have been slowly getting back in the mood for more comfort food-type recipes. A cross between nachos and an enchilada bake, this taco casserole certainly fits the bill. Layers of crunchy tortilla chips, a bean-and-veggie filling and cheese are stacked in a baking dish and heated until the cheese is nice and melted throughout. The bottom layers become softer, more along the lines of enchiladas, while the top layer keeps that crunch reminiscent of nachos.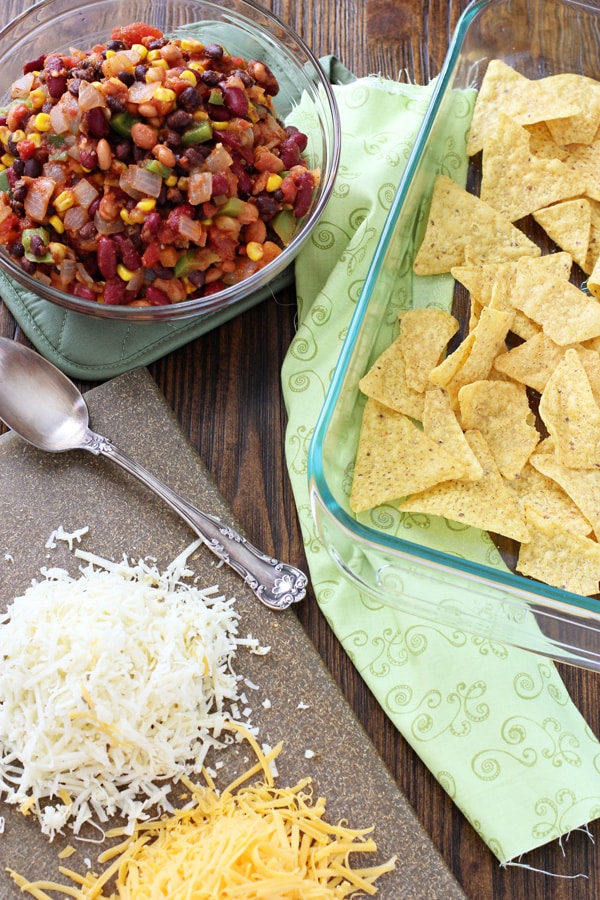 Reading: vegetarian taco baked dish
Read more: Vegetable Rice Casserole
A mixture of black, pinto and red kidney beans are used to replace the ground beef in the original recipe, along with a few veggies, like onion, green pepper and corn. The result is a protein-packed filling that is the perfect base for the casserole.
You can really play around with this recipe and make it your own. Change it up with different flavors of salsa, use different types of cheese, or add more cayenne and jalapenos to make it spicy. You really can't go wrong. The same goes for the toppings: Try shredded lettuce, sliced green onions or even guacamole. The possibilities are pretty much endless.
Read more: 25 Simple Vietnamese Vegetarian Recipes
You can also adjust the amount of chips in the recipe. If you add more chips (although you may need a deeper casserole-type dish if you go that route), it will come out more like nachos and be crunchier overall. Or follow it as written and you'll get a mix of softer textures and crunch.
This post was originally published on September 3, 2014.
Read more: Moroccan Lentil Salad