Jump to Recipe
"We Love" Traditional Hatch Green Chile Stew is an under statement! I mean we really love Traditional Hatch Green Chile Stew! It is loaded with tender pork, some potatoes, a beautiful gravy created from long and slow simmering, and of course the Hatch Green Chile.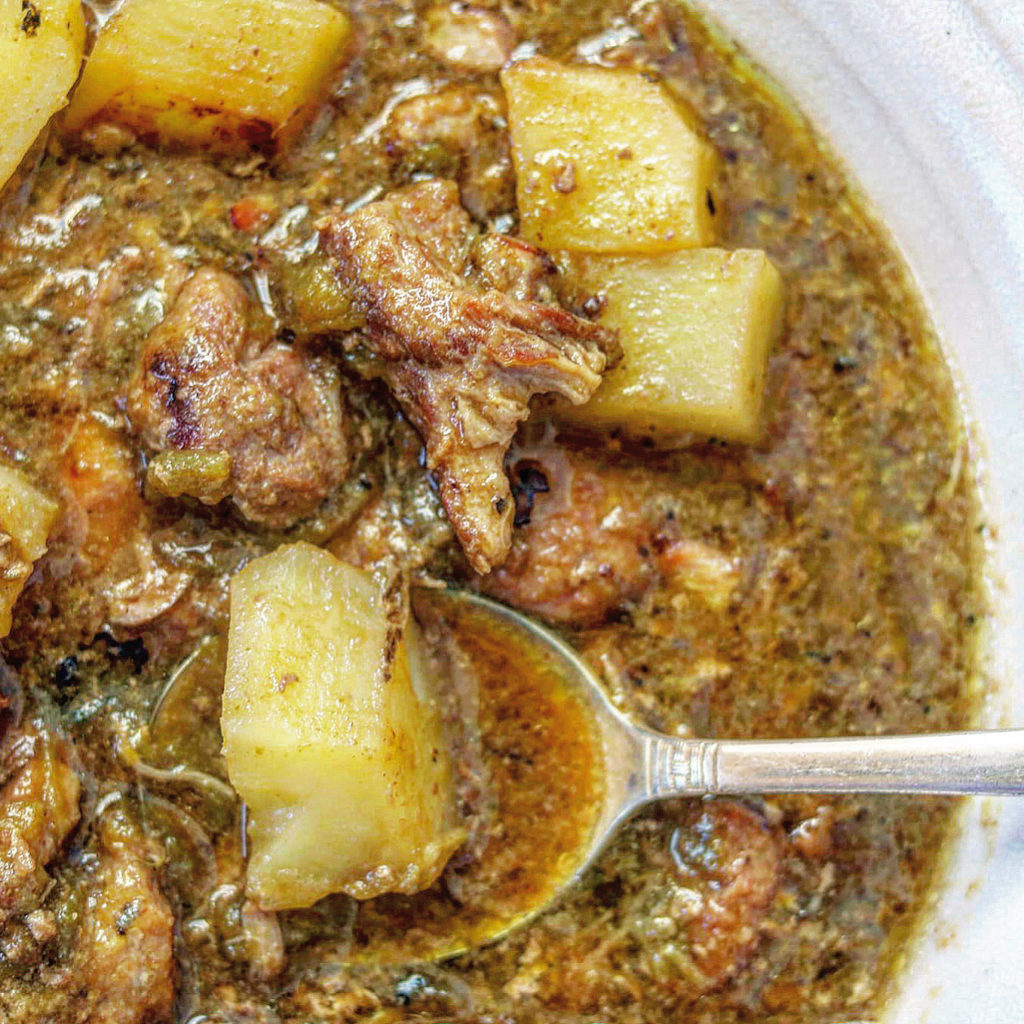 This is just one of those stews that you may not be familiar with unless you have traveled to New Mexico. The Hatch green and red chile are unique to the area and they are amazing in taste, both of them, and we absolutely love both. You can get mild, medium or hot. I tend to use a combination of mild with a medium or a hot. We like a little kick, but not too hot to eat!
The harvest of the green Chile is seasonal. When you are in New Mexico, and even now in Texas you will find fresh green chilies and they will roast them for you. I store them in individual bags in the freezer for future use. You have to try them if you haven't already! One of our favorite uses of the frozen green Chile in the freezer throughout the year is the Hatch Green Chile Stew! I've ordered them online when I have missed the harvest. I've ordered them form Made in New Mexico that's in Taos. Here's their website if you want to take a look: https://www.madeinnewmexico.com/
Made in Mexico has been super reliable with great product for me with great product. I use the roasted green Chile for this recipe, but you can buy New Mexico Red and Green Chile dried from Made in Mexico too. You can actually get Bueno Chile which is also a good brand on Amazon. here's a link for that: https://www.amazon.com/Bueno-Green-Chile/b/ref=bl_dp_s_web_14034219011?ie=UTF8&node=14034219011&field-lbr_brands_browse-bin=Bueno+Green+Chile.
We Love Traditional Hatch Green Chile Stew
I make a lot of recipes with New Mexico Hatch Green Chile. Another recipe I have on the blog is a green Chile stew but it's a little different, but very similar, that I add tomatoes. Here's the link for that recipe: https://the2spoons.com/new-mexico-green-chile-stew/.
I like both recipes. They are both absolutely delicious. You need nothing to serve with this stew except for some flour or corn tortillas. You'll need a lot of tortillas to sop up the ever last bite of this Chile goodness!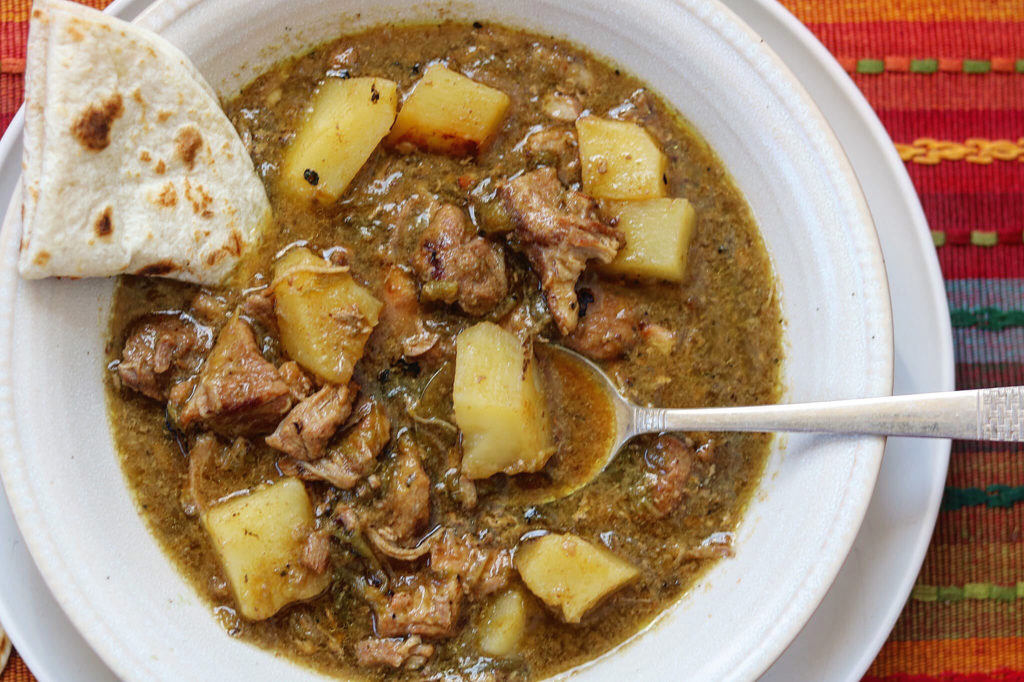 Check your local Walmart in the freezer section for Bueno Green or Red Chile. Sometimes I can find it there if I'm out. Regardless, find some and make this delicious recipe! Canned work too but it will take a lot because you know green chile comes in small cans and usually I can just find mild. I do like a medium at least for a little kick. Here's the recipe!! We are addicted to green chile stew!!
For more information please see the list of New mexican green chile stew
Detail: 🔗