Why You'll Fall in Love with this Sauce
✔️ It's incredibly simple to whip up.
✔️ Made with everyday ingredients.
✔️ Elevates the flavor of your homemade burgers.

Homemade Burger Sauce Recipe
Ingredients that Make the Magic Happen
To create this special burger sauce, you'll only need a handful of simple ingredients. For precise measurements, refer to the printable recipe card at the end of this article.
Mayonnaise
Sweet relish or dill pickle relish (you can even use a little pickle juice)
Ketchup
Dijon mustard or yellow mustard
Steak seasoning
Smoked paprika
Worcestershire sauce
Optional: a splash of hot sauce like Sriracha sauce or Tabasco sauce
Easy-to-Follow Instructions
Here's a quick overview of the steps involved in creating this creamy burger sauce. For detailed instructions, please scroll down to the end of the article.
Combine all the ingredients in a small mixing bowl.
Mix well and refrigerate in an airtight container.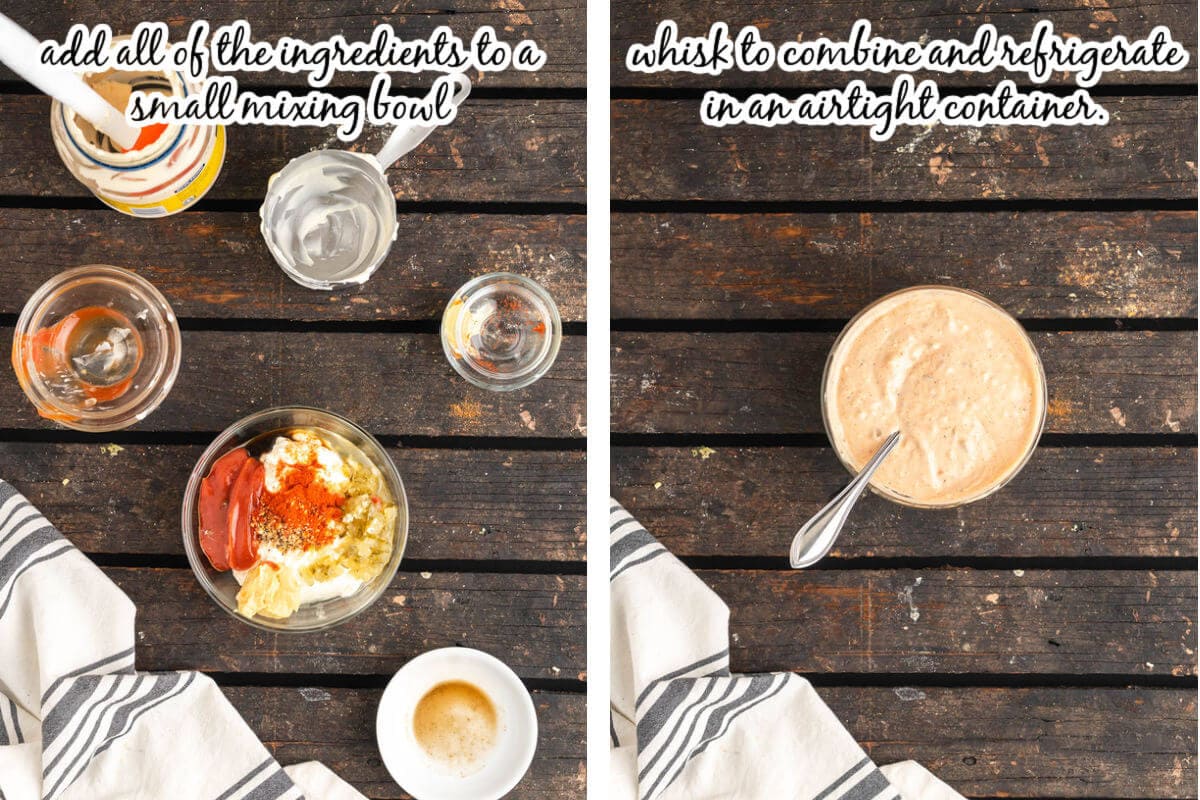 Essential Equipment
Here's what you'll need to successfully make this mouthwatering sauce:
Measuring cups and spoons
Small bowl
Whisk
Airtight container
Everything You Need to Know
Make this creamy sauce ahead of time and store it in a container in the fridge for up to a week.
Give the sauce a good stir before using to ensure it hasn't settled.
If you don't have smoked paprika, regular paprika can be used as a substitute.
For the juiciest burger patty, go for an 80/20 mix of ground beef. Top it off with melty American cheese, a touch of red onion, and some sweet pickles. Finally, slather the bun with this special sauce for an unforgettable experience!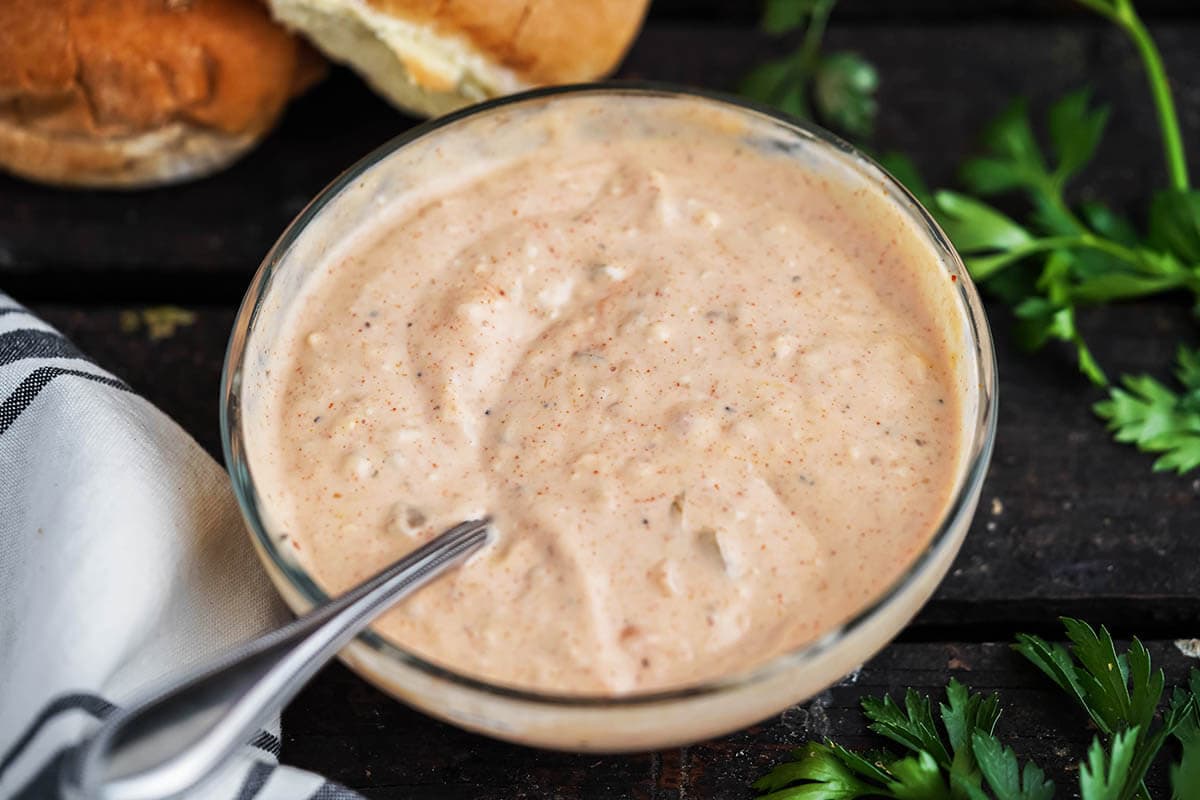 Best Burger Sauce Recipe
Get Creative with Variations
Add a splash of Tabasco sauce or Sriracha sauce for an extra spicy kick.
For a hint of sweetness, incorporate a teaspoon or two of honey.
For a creamier texture, mix in some sour cream or Greek yogurt.
Storage Tips
Refrigerate: Store the Smashburger sauce in an airtight container for up to one week.
Freeze: We do not recommend freezing this sauce, as mayonnaise does not freeze well.
Related Recipes You'll Love
Elevate your homemade smash burgers by adding some Refrigerator Pickles instead of dill pickles. Your taste buds will thank you!
This Tomato Relish is the ultimate condiment for all types of burgers.
Craving something different? Try a Kimchi Burger to give your burger recipes a new lease on life.
Not in the mood for meat? Indulge in a flavorful Vegan Nut Burger that even picky eaters will enjoy.
Perfect Pairings
This sauce makes for a fantastic dipping sauce for onion rings, French fries, crispy smashed potatoes, or sweet potato wedges. It's also the ultimate topping for a patty melt.
Take your burger game to the next level by using this homemade sauce in a classic Air Fryer Burgers recipe. No need to brave the heat outside to enjoy the ultimate burger.
Surprise your family with an exciting twist by serving Spicy Chick-fil-A Chicken Tenders with french fries and this secret sauce. A delightful departure from your typical fast food meal.
Forgot to defrost your burger patties? No worries! Cook frozen hamburger patties in the oven and top them off with this delectable smash sauce.
Don't forget to check out my Amazon storefront for some of my favorite products! Family Cuisine
If you adore this recipe, please leave a ⭐⭐⭐⭐⭐ rating!