Introduction
This article is all about an incredibly rich and savory soup that will leave you feeling satisfied and warm. With flavorful herby Italian sausage, an abundance of kale, and tender buttery cannellini beans, this soup is truly a delight. The addition of smoky paprika and a touch of lemon juice gives it a unique and unforgettable taste. So, if you're ready to indulge in a velvety, cozy dish, keep reading!
How To Prepare the White Bean Soup
Making this hearty white bean soup is a breeze, thanks to its simple ingredients and minimal prep time. Here's how you can whip up a bowl of this creamy, herby goodness:
Begin by sautéing onions and garlic until they become fragrant, then brown the sausage to bring out its flavors.
Sprinkle in some smoked paprika and flour to enhance the taste and thicken the soup.
Slowly pour in the broth while stirring continuously to achieve a thicker consistency.
Add potatoes and cook them until they become tender.
Incorporate the beans and kale, allowing them to simmer and meld together.
To add a touch of creaminess and brightness, stir in half and half, season with salt, pepper, and a squeeze of fresh lemon juice.
And voila! Your soup is now ready to be devoured.
What Makes This Soup Perfect
This recipe stands out as a rich and creamy variation of the classic zuppa toscana. Although it may deviate from the authentic Tuscan countryside flavors, we believe that embracing a creamier and more indulgent path is worth it! The chunks of tender potatoes, vegetables, brothy beans, and crumbly sausage give the soup a delightful texture. Plus, its thickness makes it an ideal candidate for dipping, which we can never get enough of. Trust us, this soup paired with some parmesan garlic bread or crispy peppery croutons is a match made in culinary heaven!
Several Cooking Methods to Choose From
One of the best things about this recipe is its versatility. You can prepare it in different ways depending on your preferences and schedule. Here are a few options:
Stovetop: Enjoy the process of cooking on the stovetop, immersing your kitchen with warm and aromatic smells.
Slow Cooker: Let the soup simmer slowly while you go about your day, and return home to a delicious meal.
Instant Pot: Need a quick dinner solution? The Instant Pot has got you covered. Prepare this soup in no time!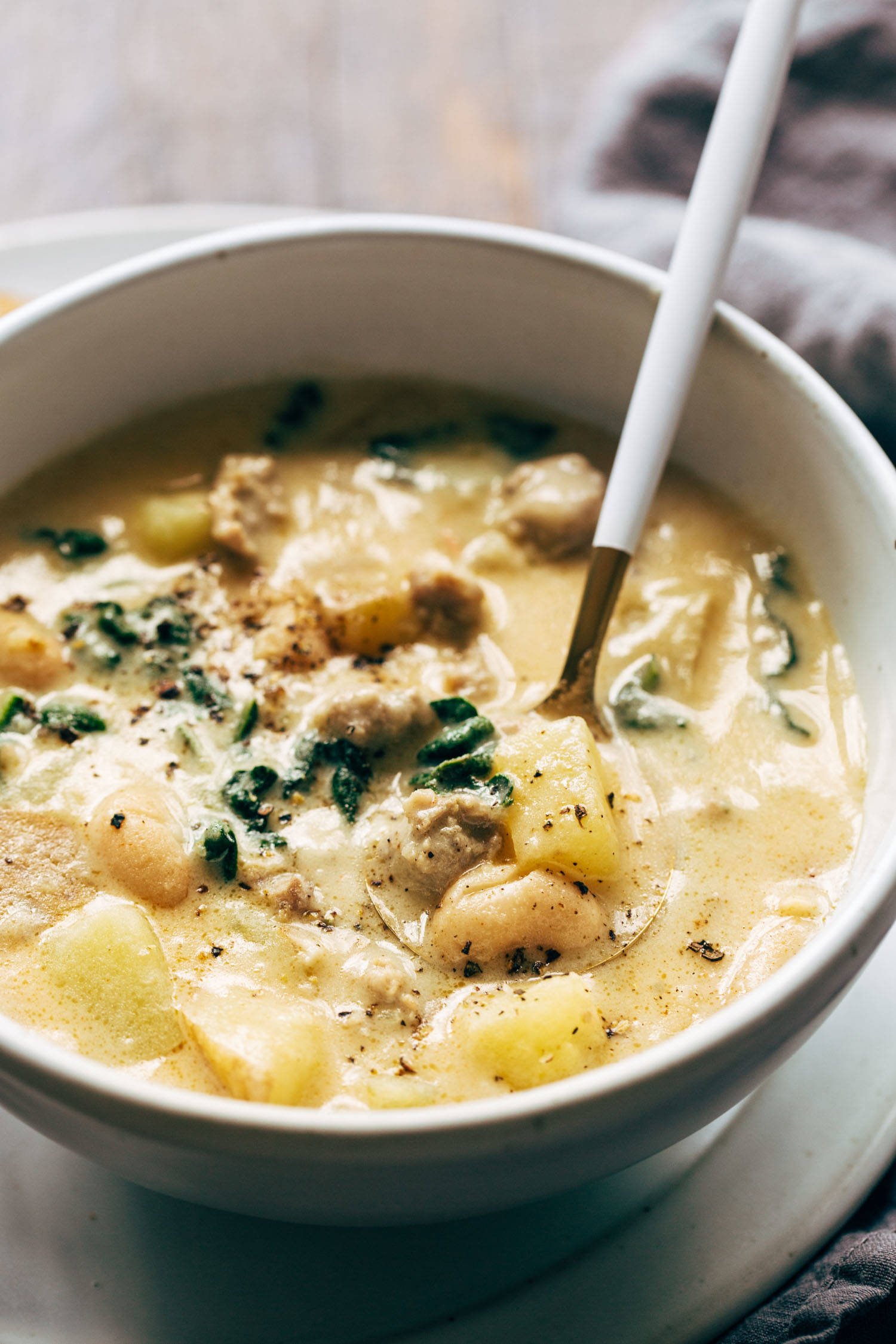 Embracing the Cozy Season
As the colder weather approaches and daylight diminishes, we find solace in simple pleasures. We welcome the opportunity to don our favorite sweatshirts, snuggle in our softest blankets, and cook comforting meals. This white bean kale soup embodies the essence of warmth, filling our hearts and stomachs with joy. Let it be the perfect companion during these cozy months.
Family Cuisine
If you're in the mood for more delightful recipes and food-related content, make sure to explore Family Cuisine. It's a treasure trove of culinary inspiration that will satisfy all your cravings.
FAQs – Sausage, Kale, and White Bean Soup
Print
More Creamy Soups To Indulge In
Ang's Creamy Tortellini Soup: Creamy and comforting, this soup is a crowd-pleaser.
Creamy Mushroom Soup: Earthy mushrooms in a velvety broth? Sign us up!
Basic + Awesome Creamy Potato Soup: A classic favorite that never disappoints.
Instant Pot Wild Rice Soup: Enjoy the goodness of this soup with or without chicken.
Share Your Creation!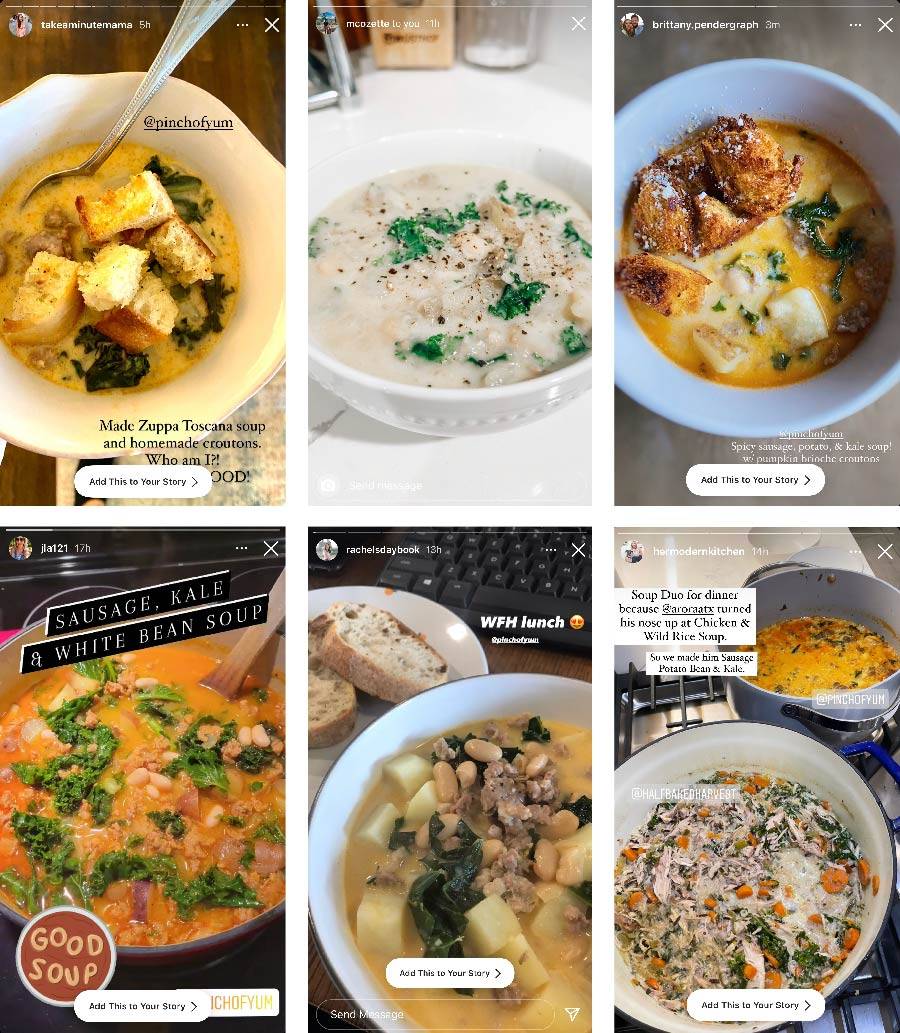 We'd love to see what you come up with! Share your version of this delightful soup on social media and don't forget to tag us. Happy cooking!